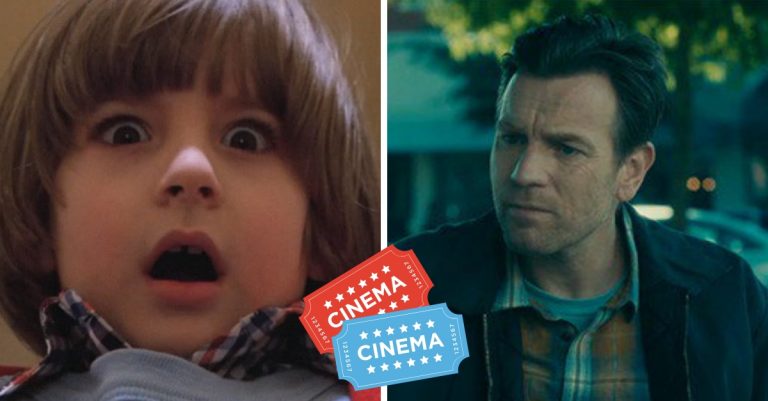 The trailer for the highly-anticipated sequel of The Shining has finally been released. The new movie is called Doctor Sleep and it is based on the novel by Stephen King. King released the novel of the same name in 2013. Ewan McGregor stars in the film playing Danny Torrance, who is now all grown up and still struggling with his powers that he developed in the last film.
Danny is a man with psychic powers who struggles with alcoholism. He meets a young girl named Abra (played by newcomer Kyliegh Curran) who possesses the same powers that he does. Danny learns that Abra is part of a group called The True Knot. The group seeks out people with the same power that they call "the shine," and they try to gain immortality from the powers. Danny begins to battle The True Knot as well as his past.
Watch the exciting trailer below
The new film also stars Rebecca Ferguson, Carl Lumbly, Zahn McClarnon, Emily Alyn Lind, Bruce Greenwood, Jocelin Donahue, Alex Essoe, and Cliff Curtis. Danny Lloyd played the original Danny in The Shining. Do you think Ewan McGregor was a good choice to play the new Danny? Find out in the trailer below!
Doctor Sleep premieres in theaters on November 8, 2019. The original film, The Shining, came out around 40 years ago! Can you believe that? The Shining starred Jack Nicholson and Shelley Duvall. If you're unfamiliar with the original movie, it was based on the novel of the same name by Stephen King. Have you read the book or do you prefer to just see the movies?
The Shining follows Jack Torrance, his wife and son (Danny) as they stay in the historic Overlook Hotel. Jack is an aspiring writer and recovering alcoholic who decides to work as the off-season caretaker in the hotel. Danny begins to possess psychic abilities that let him see into the hotel's horrible past. It is one of the scariest movies ever. For instance, do you remember that twin scene?
Will you head to the theaters on November 8 to see Doctor Sleep?