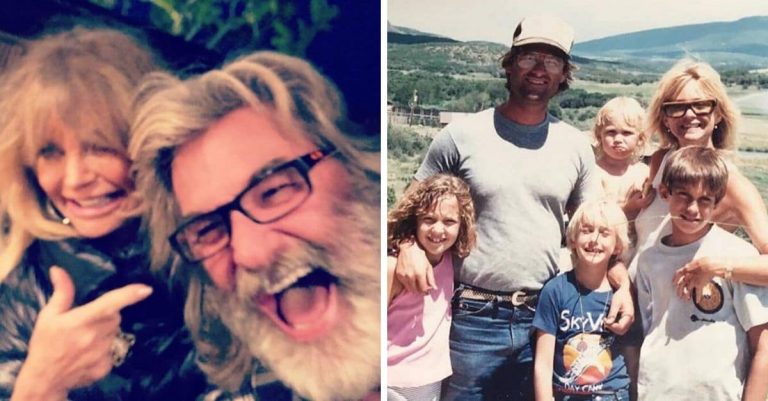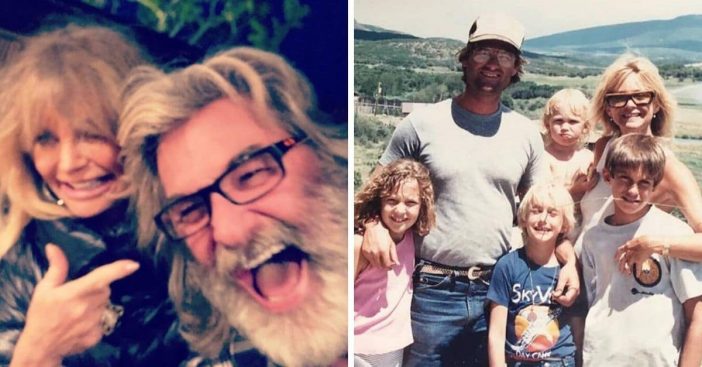 Goldie Hawn shared a goofy photo of herself with her longtime partner Kurt Russell for Father's Day. In the photo, Kurt has a huge smile on his face. She wrote, "Nobody laughs like him and nobody loves like him ❤️ Happy Father's Day to you my angel 😇"
Goldie and Kurt have been together since 1983. They both had children from previous marriages and have one son together named Wyatt. Even though they decided to never get married, their relationship is envied by many, including Goldie's daughter Kate.
Goldie Hawn and her son Oliver pay tribute to Kurt Russell on Father's Day
View this post on Instagram
She once said that their relationship is "the goal." She added, "Just the fact that they've been able to maintain a unit for all of us, in times of turmoil, they really are the center of all of our lives." Kate's brother Oliver shared a sweet tribute honoring "his three dads," Kurt, his biological father Bill Hudson, and his father-in-law Brooks Bartlett.
RELATED: Kurt Russell Was The Father Kate Hudson Never Had With Her Birth Father
View this post on Instagram
He wrote, "Mr. Russell, AKA PA.. you swooped in and completed our family. I was 6.. fearful and uncertain, and you taught me confidence and independence.. ❤️ Mr Hudson, AKA DAD.. you gave me life, you gave me humor, you gave me the ocean, you gave me depth.. ❤️ Mr Bartlett, AKA FATHER IN-LAW.. you gave me a limo, a 6 pack of Miller Lite and a joint the first night I met you.. ❤️ HAPPY FATHERS DAY!!! #mythreedads"
View this post on Instagram
Along with the sweet message, he shared several throwback photos. One shows Goldie, Kurt, and their blended family when the kids were all young. Another shows Oliver and Kate when they were young, posing beside dad Bill.
Lastly, Kate shared a photo of Kurt holding her baby, Rani Rose with an excited Goldie looking on. She wrote, "I love him to pieces ❤️ Happy Fathers Day to our Pa ❤️" She also shared a tribute to her boyfriend Danny Fujikawa.
We hope everyone had a wonderful Father's Day!