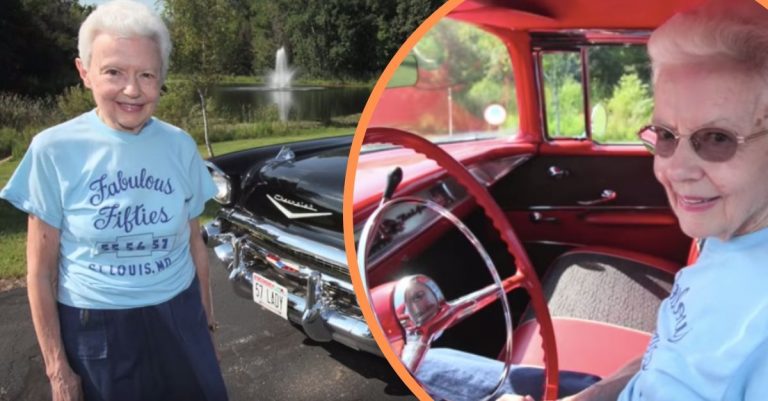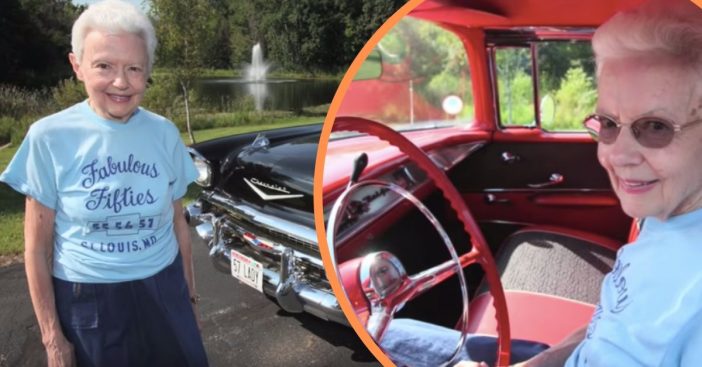 Have you ever bought a car and just knew you were going to keep it for the rest of your life? One woman named Grace Braeger did! She bought a Chevy brand new in 1957 and it's the only car she's ever driven since that year. In a video, Grace credits being raised during the Great Depression and her desire to maintain the car for so many years.
She bought the car in 1957 for $2,250 just before the 1958 models were released. At the time the video (below) was recorded, she had owned the car for 53 years.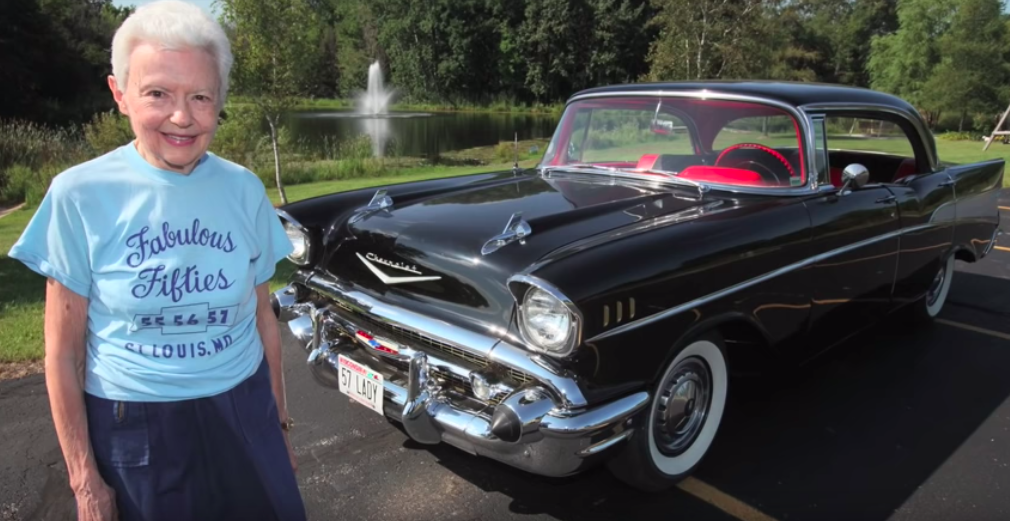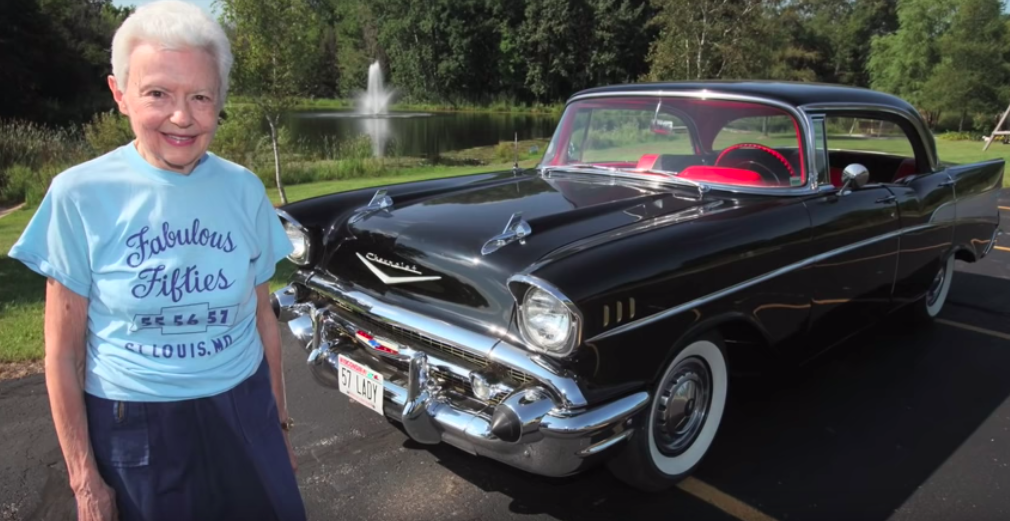 Meet Grace Braeger and her 1957 Chevy
Grace says that for a 1957 car, it was very advanced for its time. "It had power brakes and power steering and a four-barrel carburetor, eight cylinders, and they had what was verbally called turbojet. I have never heard that term, but because in the book it's turbo Glide, but there is no feeling, no feeling at all, of shifting," she says about her Chevy.
Grace also says that she never sold her car because she never had a reason to give it up in the first place. She hasn't had any major problems with it either and says the car is very popular among other people who love to look at it!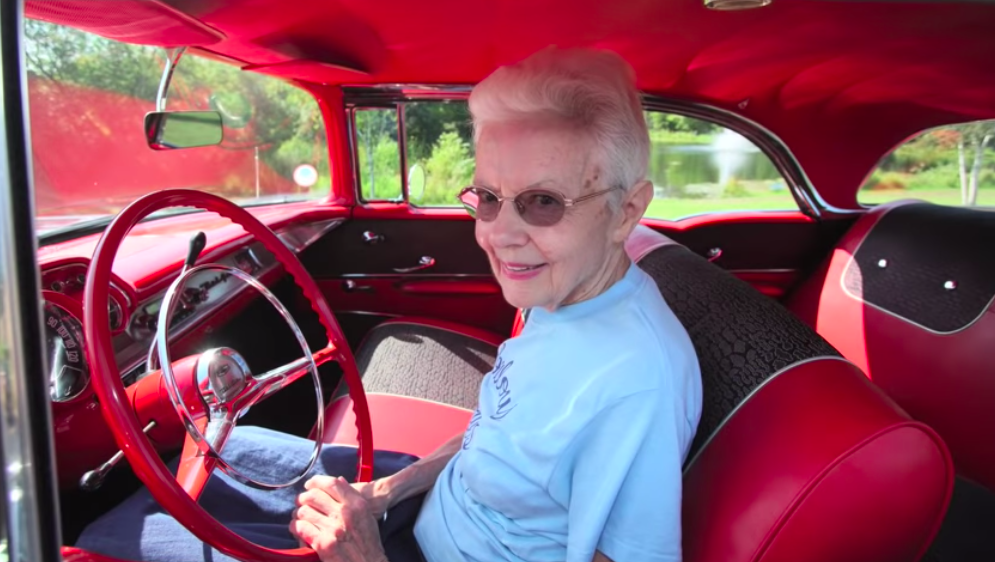 So, what has helped Grace keep this car in great condition all these years? Regular oil changes every one thousand miles. Back in the day, a lube and oil change was standard every 2,000 miles. The car (at the time of filming the video) had 119,000 miles and not once had to have a major repair.
In 1987, however, she did restore the body of the car. "The doors were taken off, the insides were removed, so the floorboards could be replaced, and the dash was taken apart so it could be repainted, and so forth," she says. It was just the engine that always remained in tip-top shape, which sounds like a dream!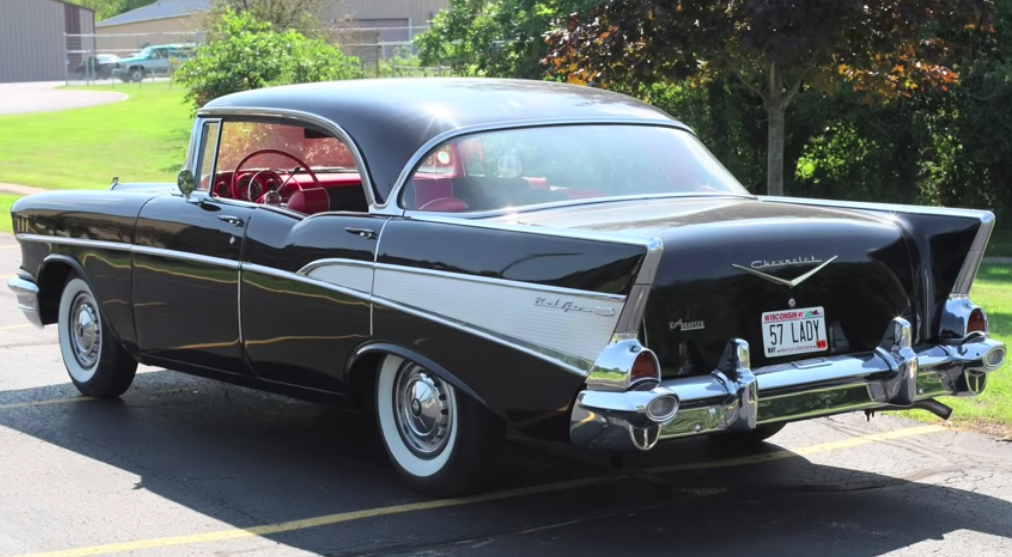 "It's like having my own car show on the street!" Grace says of her car. I have to admit, I'm a bit jealous! I love the look of older cars, especially when they're kept in such great condition. When do I get to drive it?