You likely remember riding around in that red and yellow Little Tikes Cozy Coupe car. If you didn't, surely your children or grandchildren have been seen riding around in one. The first one came out in 1979 and these "cars" have been a very popular toy for decades.
The design is actually based on Fred Flinstone's vehicle in The Flintstones and the Volkswagen Beetle. I can definitely see features of both in this iconic toy car! The Cozy Coupe was designed by Jim Mariol, who had previously worked for Chrysler.
See the adult size version of the Cozy Coupe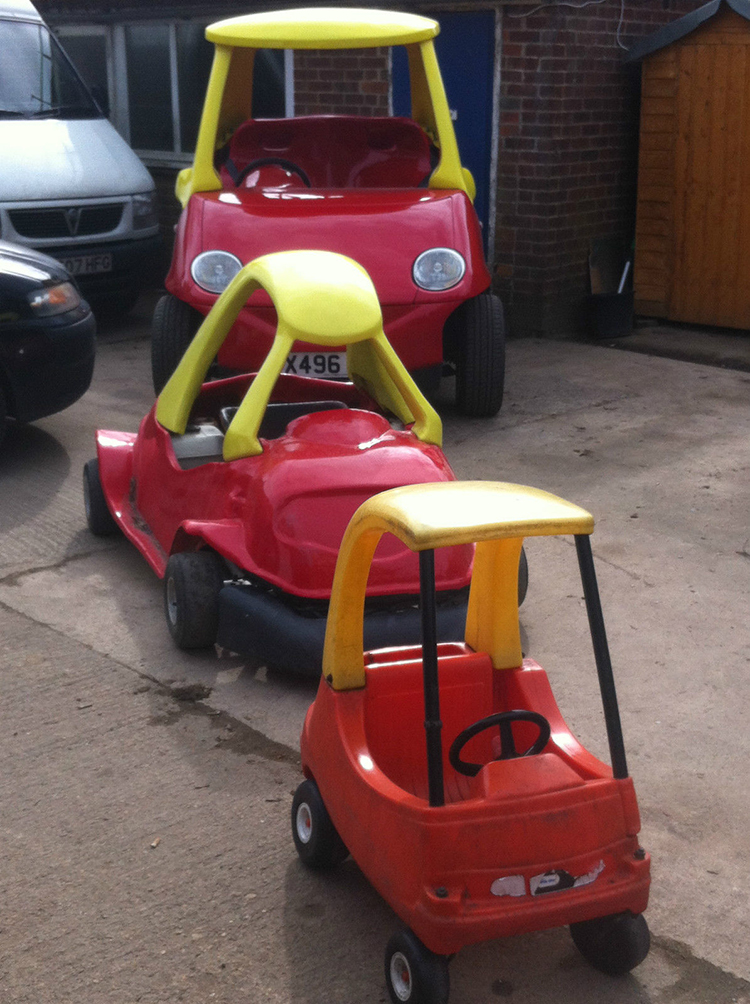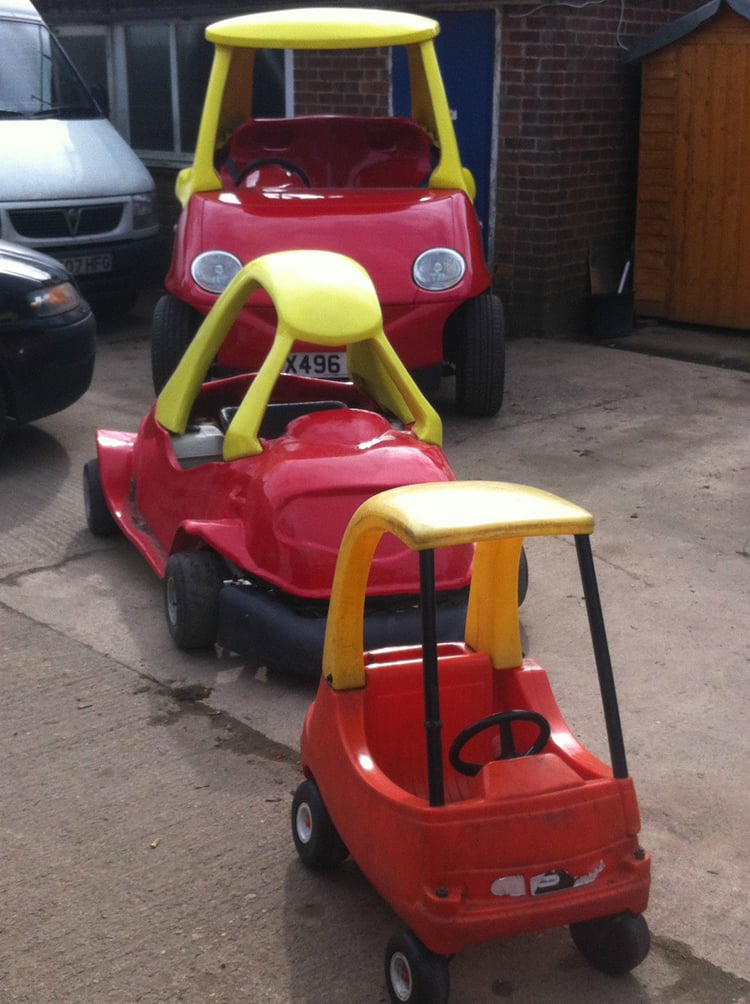 A man named John Bitmead decided that he wanted to build an adult size version that you could actually drive around in! He even made it street legal so he could drive it around and eventually sell it on eBay. It is just like a regular car.
You have to gas it up, and it has lights, airbags, mirrors, and everything you need to be able to drive it on the roads.
Here's how much it cost to create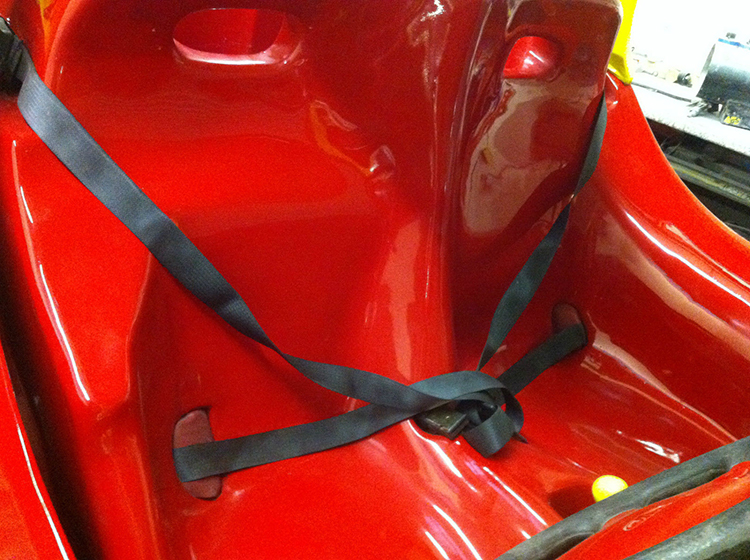 Reportedly, it took John over $6,500 to create this version of the Cozy Coupe. It also took him about 1,000 hours to build it and make sure everything was perfect. It would be no easy feat to re-create this toy car for an adult, much less make it street legal!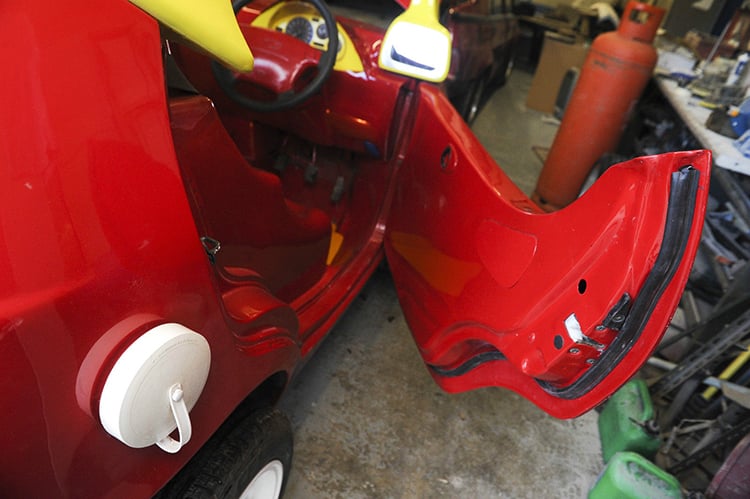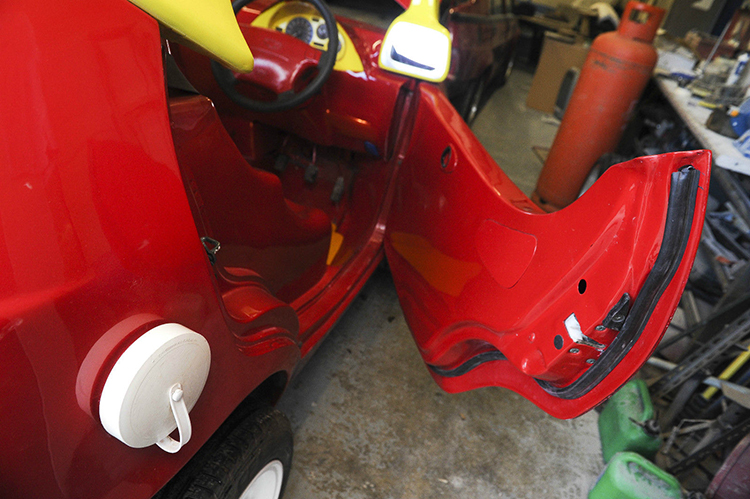 A few years after he built it, he decided to sell it on eBay. For the two years that John drove it, he drove it around and covered over 5,000 miles! He drove it around to charity events and used the vehicle to raise money for charity. The money went to children's charities. How sweet is that?
John admits that this car isn't the fastest, but it wasn't meant to be a race car! Can you imagine seeing this car on the roads? That would be so crazy to see! We bet that he took a lot of photos with people and the car.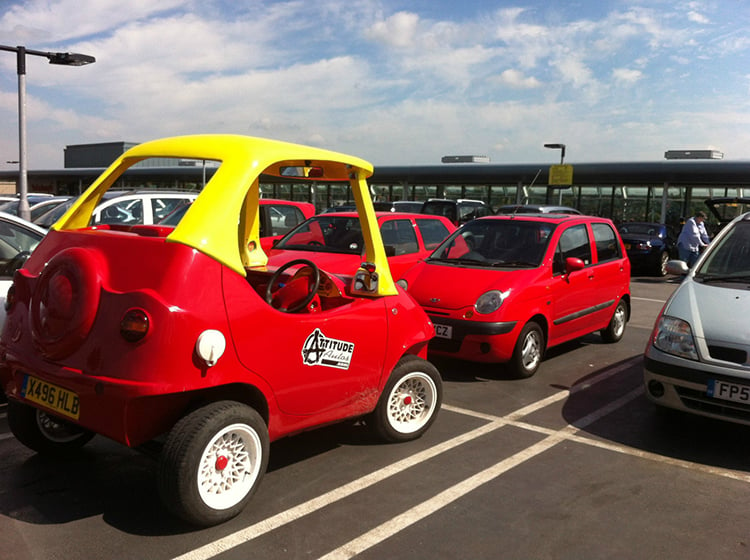 No word on who actually purchased the car on eBay, but we hope that they are enjoying the nostalgic car and using it to raise money for charity as John did!
What do you think about a man building an adult-sized replica of the Little Tikes Cozy Coupe? Would you want to purchase one if you had the chance?
Watch the video below to see the car in action:
If you enjoyed this article, please SHARE with your friends and family who would love to own this or just might have some good memories of the toy version!