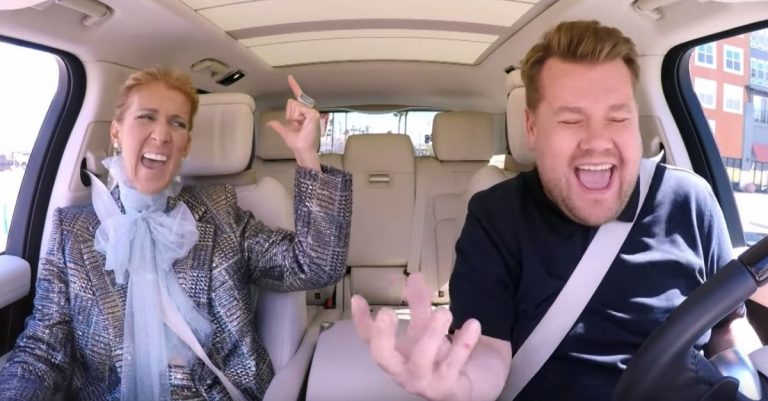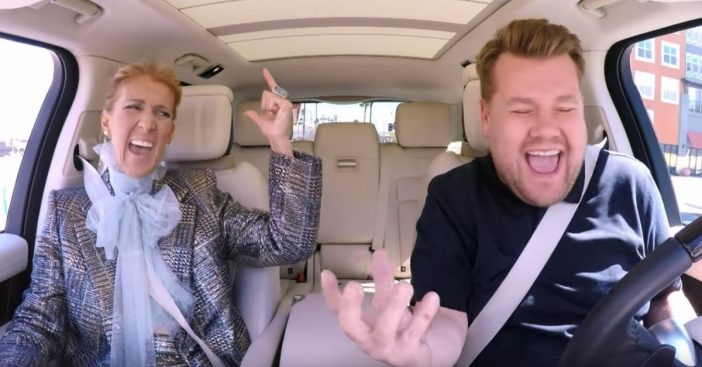 Celine Dion was the next candidate for James Corden's Carpool Karaoke segment on his show, where the celebrity belts out some of their best hits and has an informal interview session with Corden along the car ride.
After delivering several Dion classics together, the two decided to take it up a notch for "My Heart Will Go On" and make it a full-blown production. They perform the hit in a tiny boat (as a stand-in for the actual Titanic ship), complete with costumes and all. Several people were crowding them watching and taking photos. It was truly epic, yet hilarious!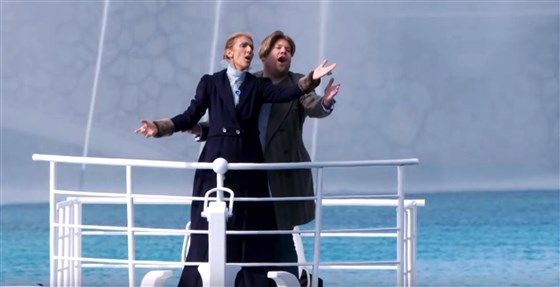 Not your typical Carpool Karaoke
This isn't a normal Carpool Karaoke as most of these segments take place in the car for the entire run. "There's something wrong with this, there's something not quite right. It doesn't feel big enough, you know?" Corden said, feeling a bigger stage was needed for the Titanic classic.
"I think I've got an idea," Dion replies. "Follow me," which then cuts directly to the two standing in a small boat with Corden holding Dion from behind to imitate Jack and Rose from the film. Can we talk about how genuinely confused some people were about this? It was pretty hilarious.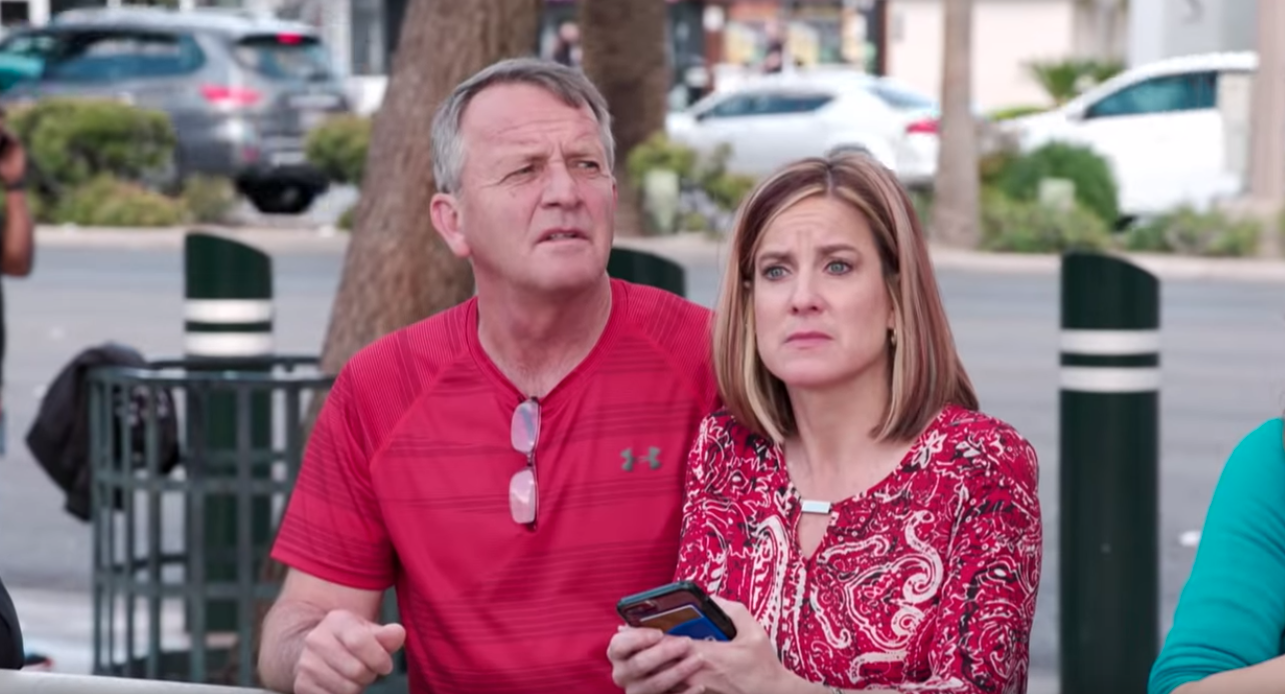 Dion has become a Las Vegas fixture since 2011, so it's no secret that Corden would go with such a popular staple of music in the area. She would regularly perform at Caesars Palace in Las Vegas, and it was just recently announced that she would be wrapping up her residency there on June 8th before kicking off a world tour in September.
In addition to the Titanic classic, the two also belted out hits like "I Drove All Night" and "Because You Loved Me."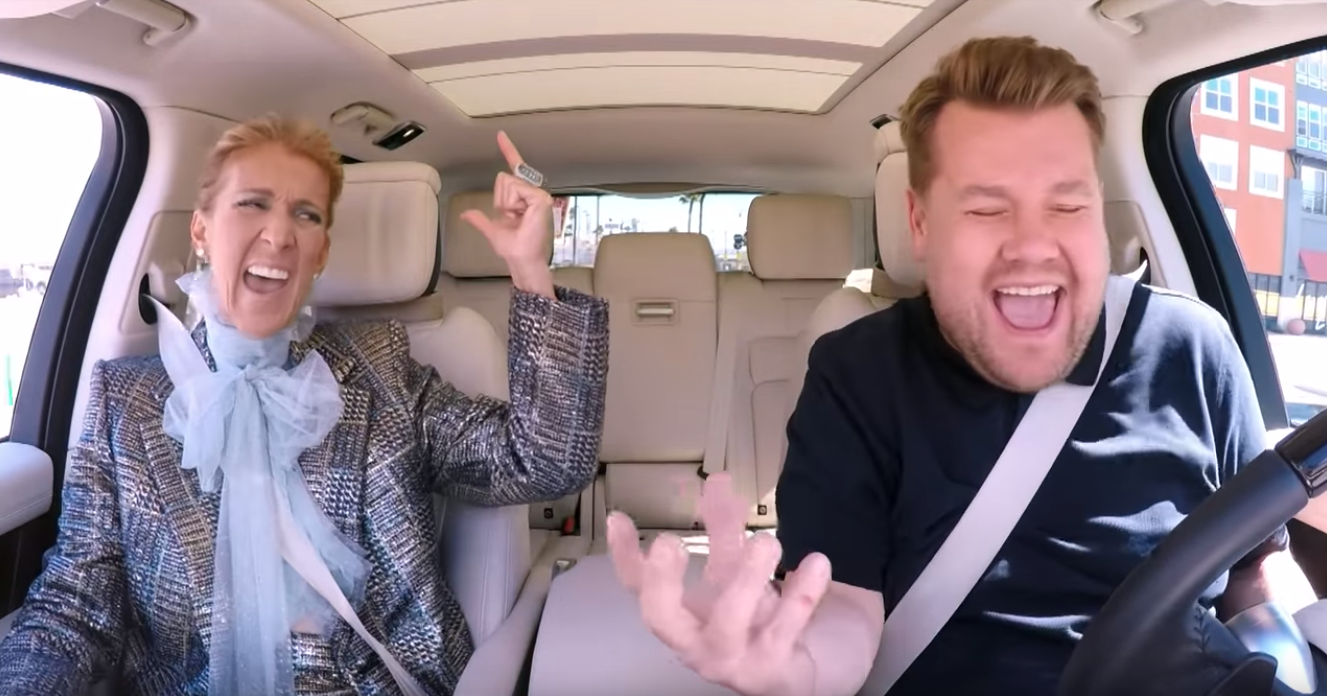 Dion also proved to Corden that she could make absolutely any song dramatic. After introducing her to the children's song "Baby Shark," she gave it a Celine Dion twist and actually made it sound pretty decent for a kid's song!
"That is an incredible version of 'Baby Shark' that I don't think anyone will ever forget," Corden said.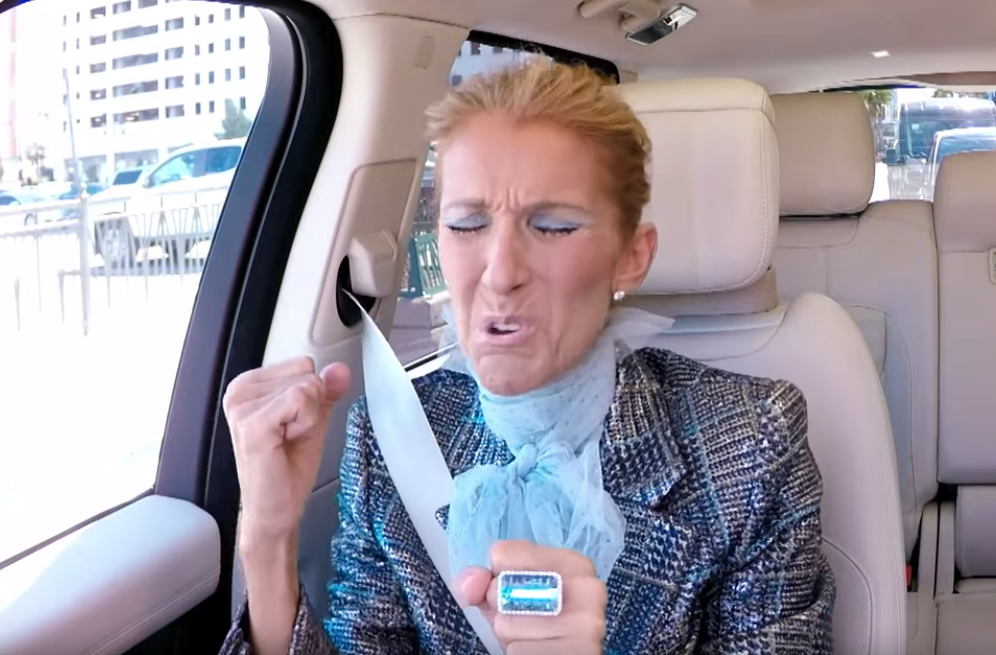 It's a pretty hilarious segment of Carpool Karaoke, and you should definitely check it out if you're a Celine Dion fan!