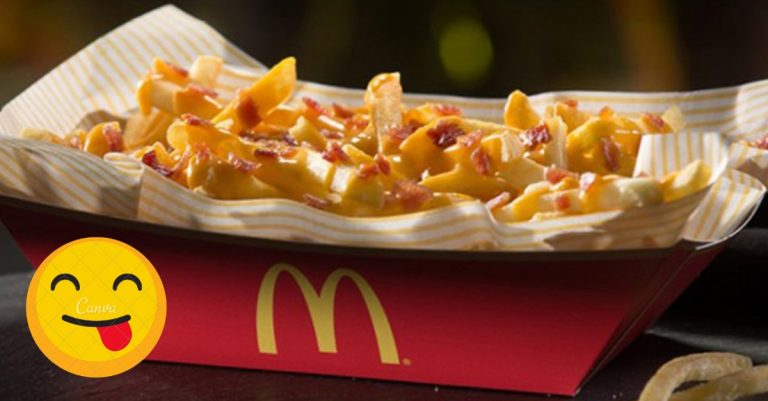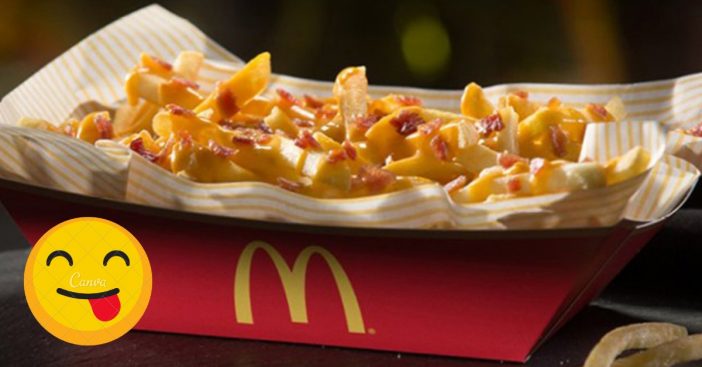 U.S. McDonald's are honoring some of the best menu items in other countries by rolling out some of their best items in America. Bacon and cheese French fries are a staple at McDonald's in Australia and they were tested out recently at several locations in the United States. Now they will roll out to all McDonald's locations!
Starting on June 5, you will be able to order bacon and melted cheese topped French fries at all of McDonald's locations. The basket of fries is meant to feed two, but we won't judge if you decide to keep them all for yourself! It sounds so delicious! In addition, you'll be able to order three more new menu items and they all sound incredible.
Learn more about the new to the U.S. menu items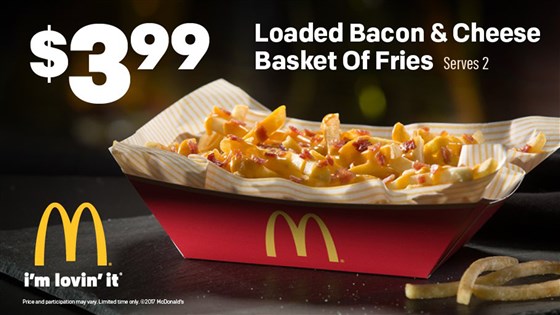 In Spain, many people order The Grand McExtreme Bacon Burger. If you're excited about those bacon cheese fries, get ready for this burger because it is filled with even more bacon. It contains a quarter pound beef burger, thick-cut applewood smoked bacon, Gouda cheese, onions, and McBacon sauce on a toasted sesame bun. We wonder what McBacon sauce is!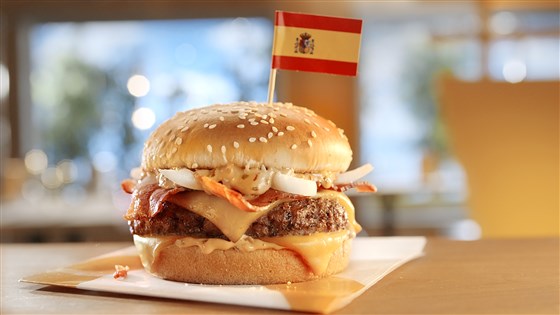 If you're more into McDonald's chicken sandwiches, they are rolling out an Italian chicken sandwich that is popular in Canada. It is called the Tomato Mozzarella Chicken Sandwich and arrives with crispy or grilled chicken (your choice), tomato and herb sauce, mozzarella cheese, Roma tomatoes, onions, and lettuce on an artisan roll.
For dessert lovers, there is a new dessert that is kind of weird to say. Popular in the Netherlands, the Stroopwafel McFlurry has Dutch Daelmans Stroopwafel which is basically just caramel waffle cookie pieces. These cookie pieces are mixed into their signature vanilla soft serve and thick caramel sauce. My mouth is watering!
Try them all at your local McDonald's starting in June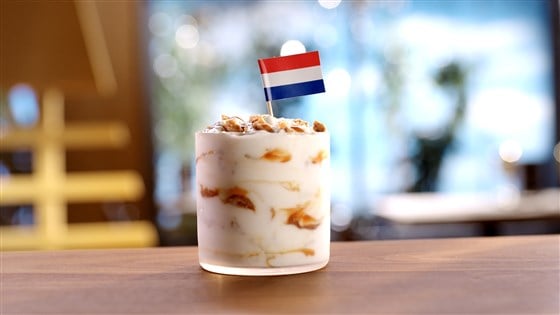 What do you think about these new menu items? Have you ever tried any of them if you have visited these foreign countries? Which one are you most excited to try at McDonald's?
If you enjoyed this news, please SHARE with all of the McDonald's lovers you know!