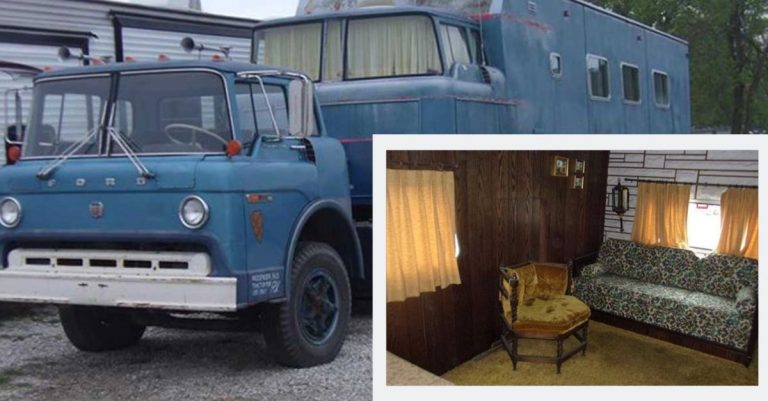 If you have a love for the '70s style, then you might want to take a look at this unique Ford RV. This Ford motorhome is on sale for exactly $39,500 and it looks perfect just the way it is with no additional renovations or updates. It just screams "1970s classic Ford!"
The Ford C900 exterior makes it look like it's spent a lot of time on the road, but the interior is extra special for those who are nostalgic for the '70s look. It'll put you straight into a time capsule for all the patterns and color schemes of the era, including fake stone and wood paneling and crimson red tiles in the bathroom.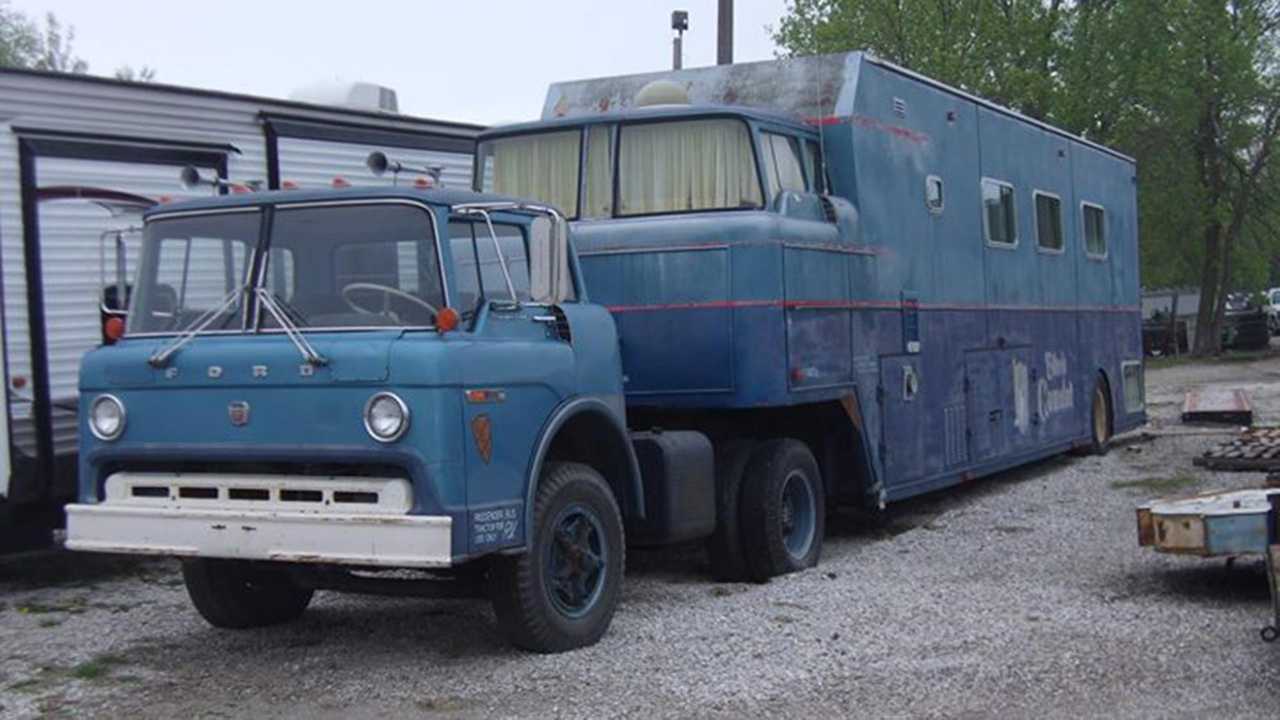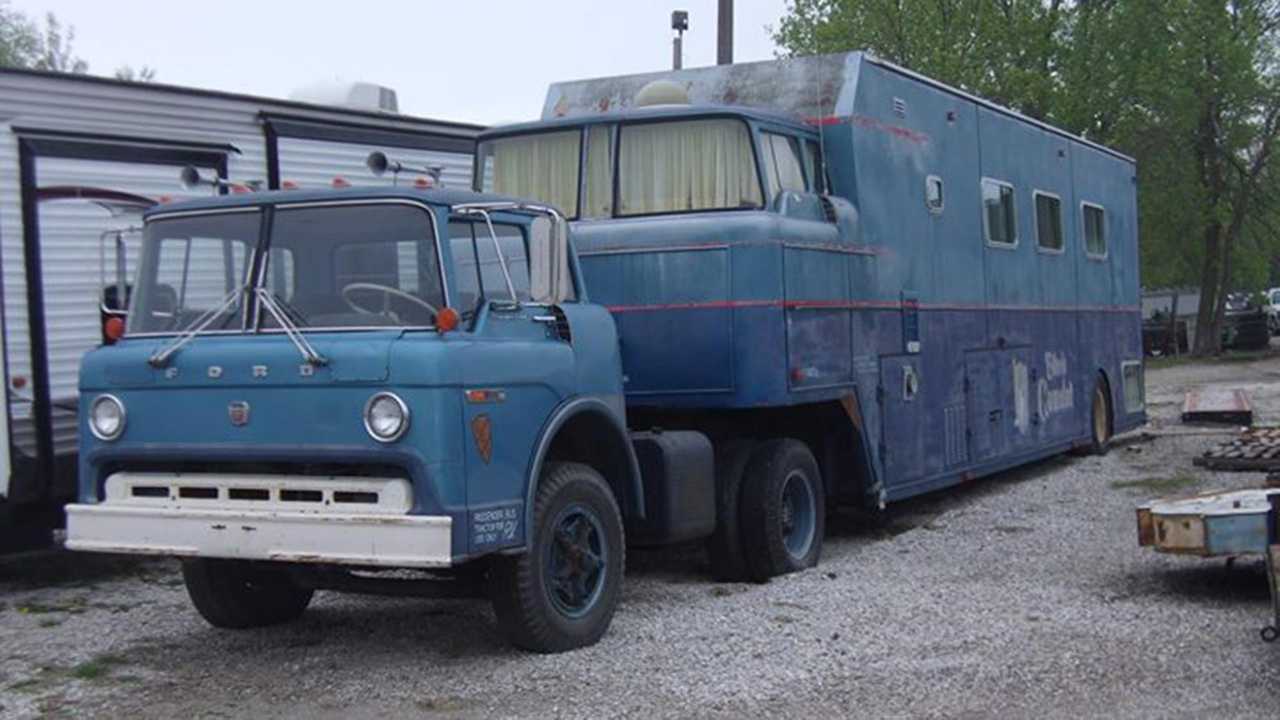 As you can see from the exterior, it looks like it's had a good run! The faded blue definitely speaks volumes for how great it must have been in its prime.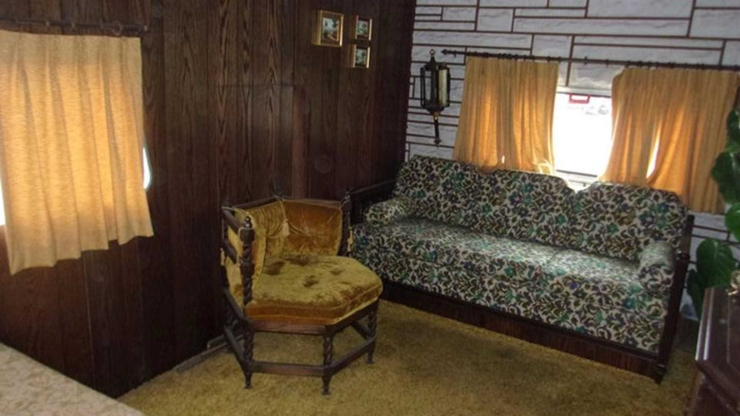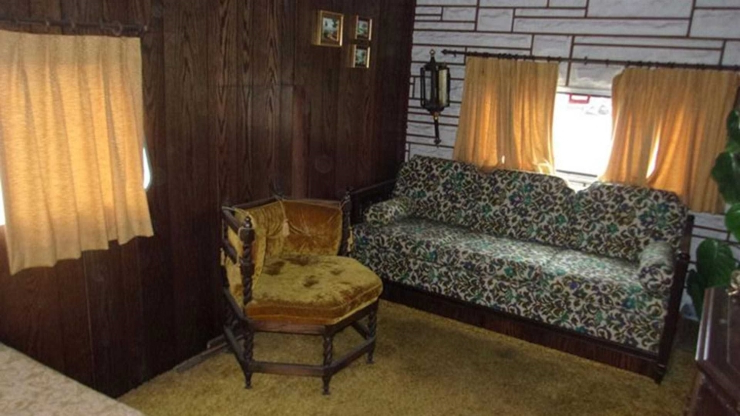 We'll start with the main living room area. I can't get over the carpet, that pattern on the sofa, and those curtains! Definitely very '70s. There's the wood paneling that was mentioned earlier!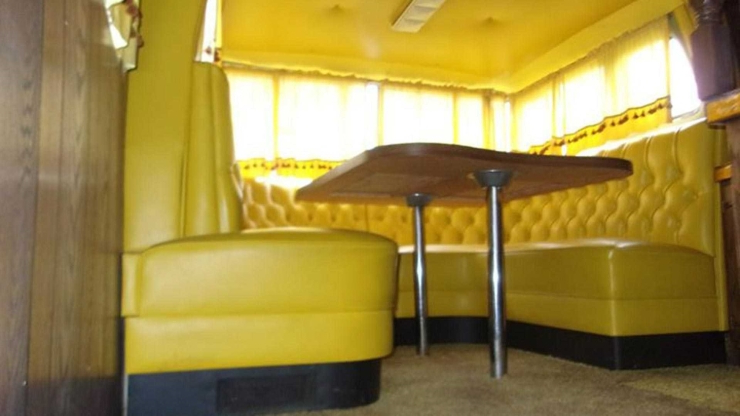 Next up is what appears to be the eating area, featuring a bright yellow booth to sit in around a wood table. The floor appears to be carpeted here as well, with bright yellow curtains to match the yellow both color scheme.
Read onto the NEXT page to see a '70s style bathroom you might've had back in the day!