Vanna White, who has been the hostess on the game show Wheel of Fortune since 1982, has spoken out on Alex Trebek's cancer diagnosis and says she stands by him 100%. The Jeopardy! game show host revealed he was diagnosed with stage four pancreatic cancer a few months ago and it tugged at the heartstrings of everyone he's touched.
"Oh, I've been supporting him 100 percent," White told Closer Weekly, "We've known each other for over 30 years, of course. And even though he's on a different show, we're still the same family so I'm there and supporting him and praying for him."
The hostess shares that her close, dear friend has been nothing but a fighter in this whole process and is determined to overcome this diagnosis. She also shares that he has been relying on humor to help keep his spirits up and help him cope.
"He's hanging in there," she revealed, "He's a strong man and he has got such a strong will to conquer this. [He's] very good, very good. He's funny, he keeps himself entertained and he entertains others with his humor."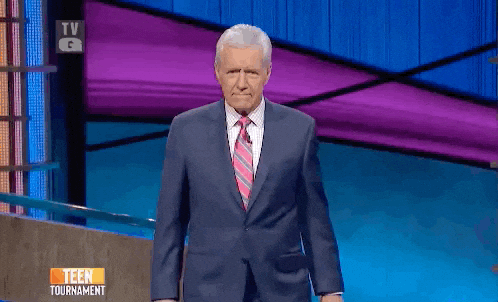 Trebek first announced his diagnosis in an official video back in March. In the cancer announcement video, Alex wanted to be sure that all of his loyal fans were getting the news straight from him and not reading any inaccurate stories about him. He is hopeful to beat pancreatic cancer, despite the general grim prognosis that comes with this type of cancer.
He said, "Normally the prognosis for this is not very encouraging… but I'm going to fight this. I'm going to keep working. With the love and support of my family and friends, AND, with the help of your prayers, also. I plan to beat the low survival rate statistics for this disease."
Trebek was open and honest to CBS Sunday Morning host Jane Pauley that taping some of the shows was tough on him. "This got really bad," he confessed, "I was on the floor writhing in pain. It went from a 3 to an 11. And I just couldn't believe [it]. I didn't know what was happening. And it happened three or four times a day while we were taping. So that was a little — little rough on me."
He continues, "I taped the show and then I made it to the dressing room on one occasion, just barely, before I writhed in pain and cried in pain," Trebek recalled. "And I had 15 minutes before the next show. So, I got myself together and spasms of that kind usually last about 10 to 15 minutes. So, all right, here we go again: 'Anybody got any pain pills?' And, I don't like taking pain pills. But I got through it."
"And, the producers were very kind. They said, 'Look, if you don't wanna do the show, we'll just cancel taping.' I said, 'No. We're here. We're doing the shows.'"
Be sure to SHARE this article with well wishes and high hopes for our favorite game show host!
Check out this vintage joint commercial with Vanna White and Alex Trebek promoting board game versions of their own game shows: