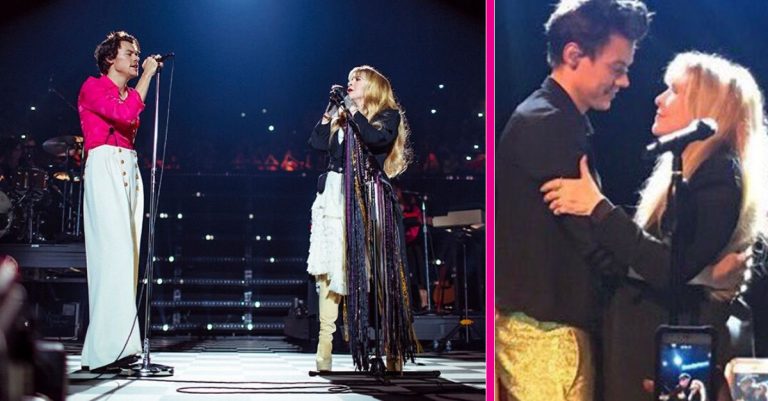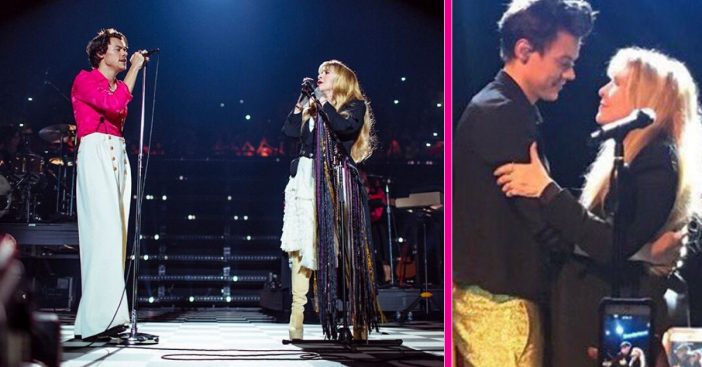 Singer and former member of the boy band One Direction, Harry Styles recently had a concert where he debuted some of his new music. The best part was that special surprise guest Stevie Nicks came out to sing a few songs! The pair sang Fleetwood Mac's "Landslide" together.
The concert was in honor of Harry's new album "Fine Line" and featured live debuts of many of his new songs. He also sang a new faster version of One Direction's hit "What Makes You Beautiful." In addition, he sang Paul McCartney's "Wonderful Christmastime" in honor of the holidays.
Stevie Nicks came out to sing "Landslide" with Harry Styles during his show
Certainly, our favorite performance of Harry's was "Landslide" with Stevie. They have come together to sing this song before and sound beautiful together. They also performed together at the Rock and Roll Hall of Fame induction this year, when Stevie was inducted.
RELATED: Sheryl Crow Shared Her New Album Tracklist That Features Stevie Nicks & More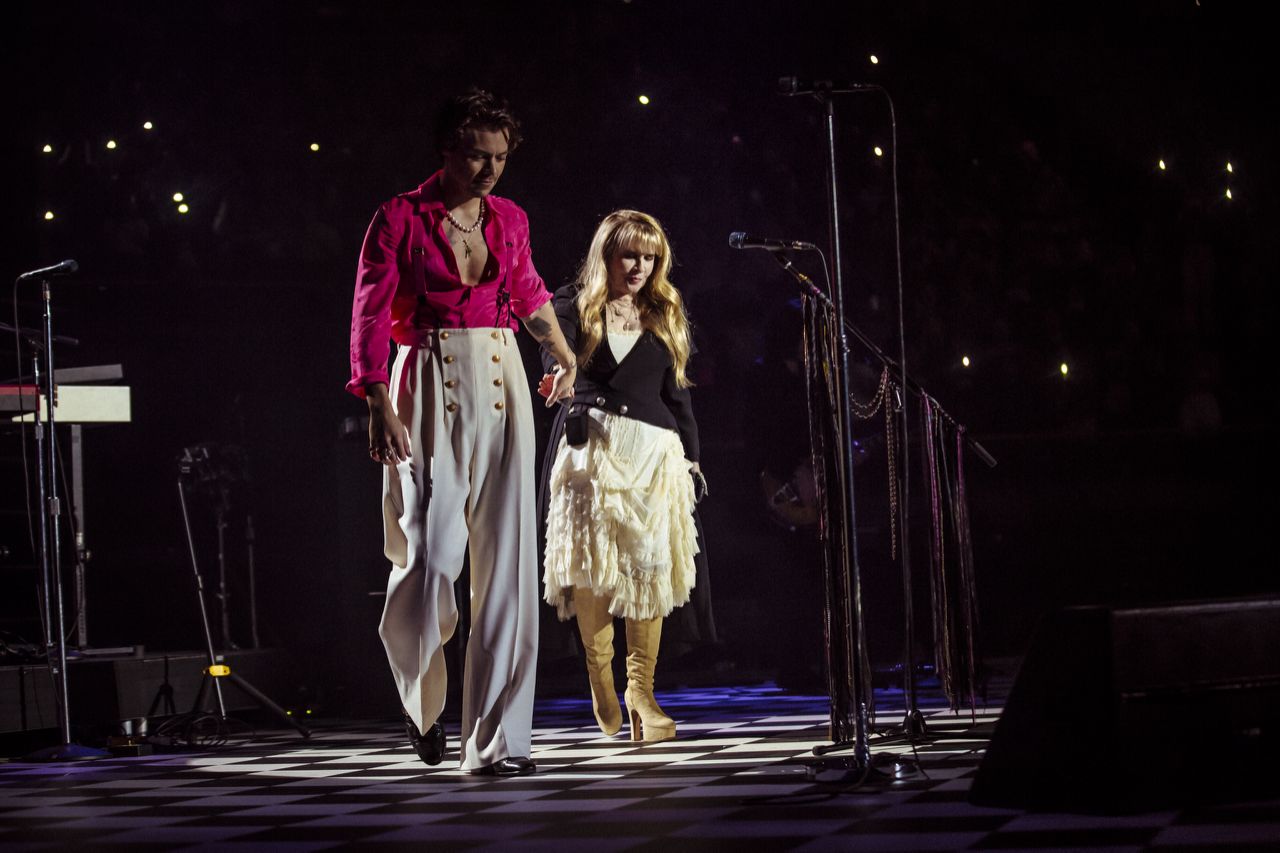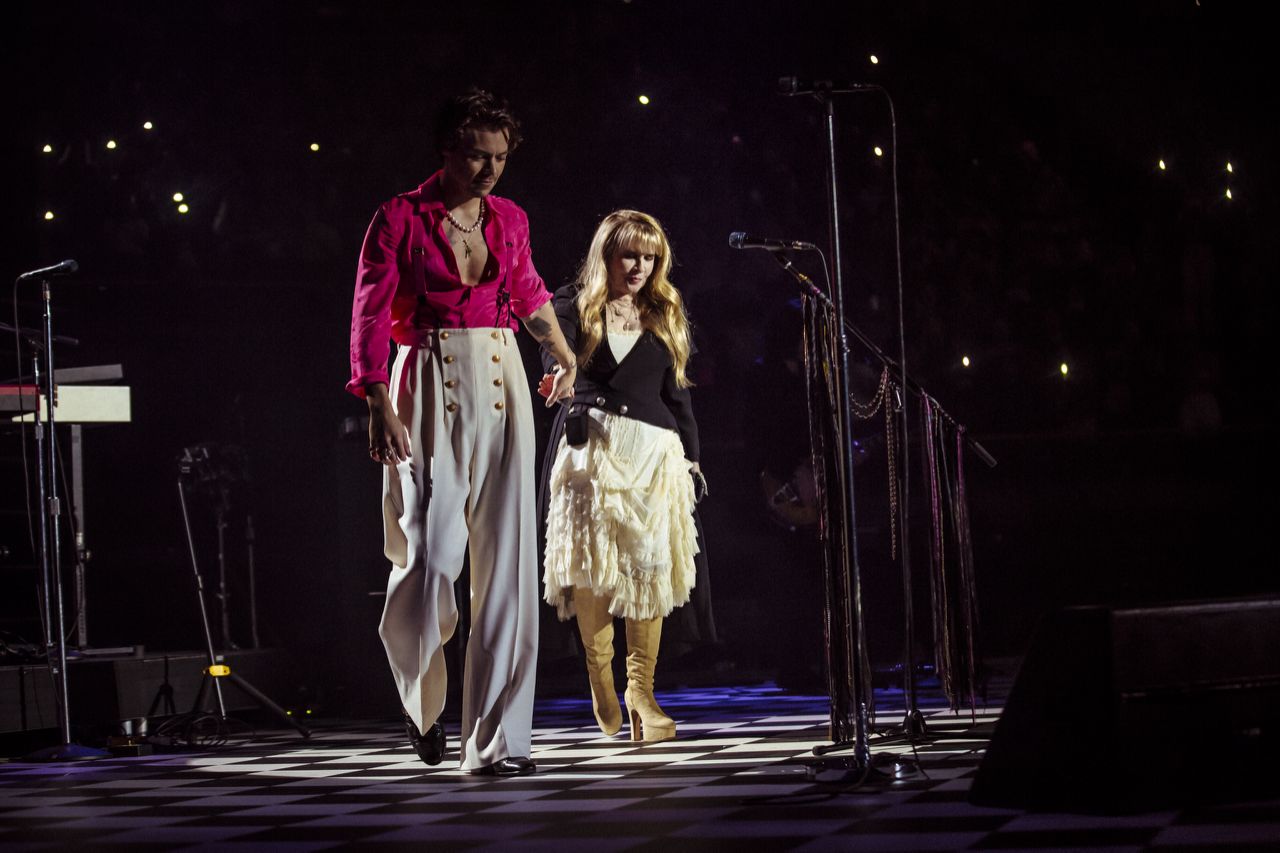 There were some famous guests in the audience as well including Fleetwood Mac's Mick Fleetwood, Woody Harrelson, and Ellen DeGeneres. Watch Harry and Stevie's performance of "Landslide" below: