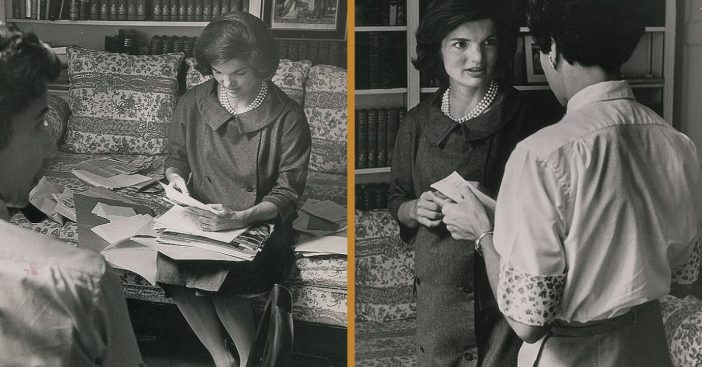 Some rare photographs of Jackie Kennedy are now for sale at a Massachusetts-based auction house. Included in the sale are several of the former first lady's personal possessions and a maternity dress worth about $8,000!
Some of the rare photographs show the former first lady seven months pregnant, wearing the same maternity dress that's going up for auction. Those photos take place in a second-floor study room of the Kennedy's Georgetown home in Washington D.C. with Jackie alongside her personal secretary, Mary Barelli Gallagher. Check out the photos!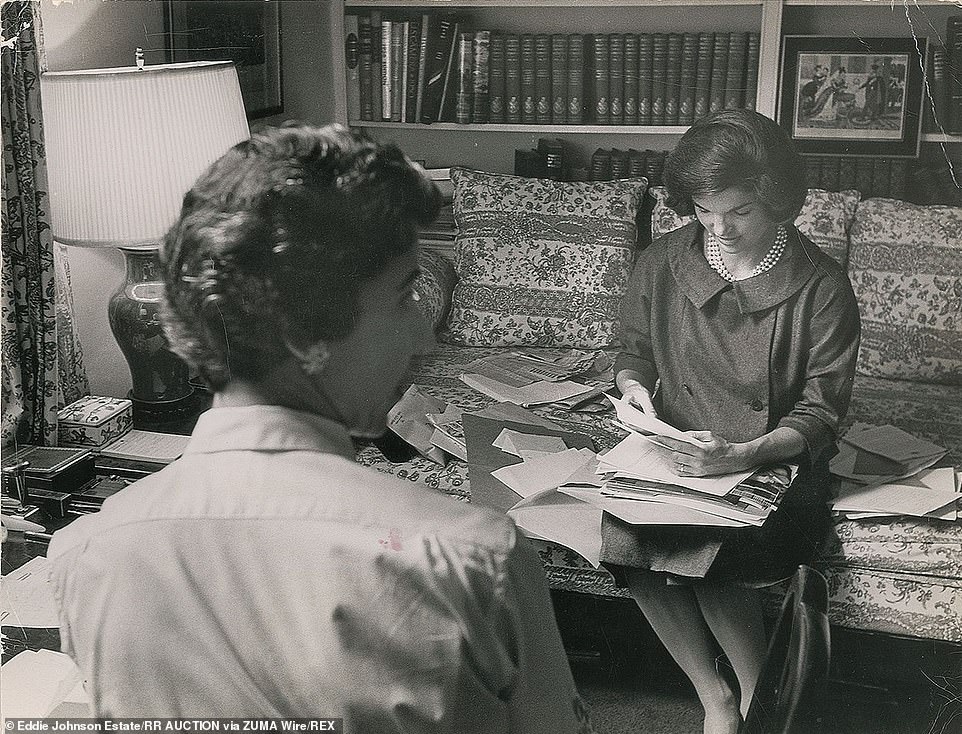 The images of Jackie Kennedy in this point in her life were produced by photographer Edward Clark for an article in the magazine called Life during JFK's presidential campaign.
These black-and-white photos will be sold alongside her the Lord & Taylor, Fifth Avenue, and Ma Mere maternity gown. She was seven months pregnant in the photos above. There are also said to be photos up for auction of JFK himself taken by photographer Eddie Johnson, while JFK was having his portrait drawn at his Palm Beach residence.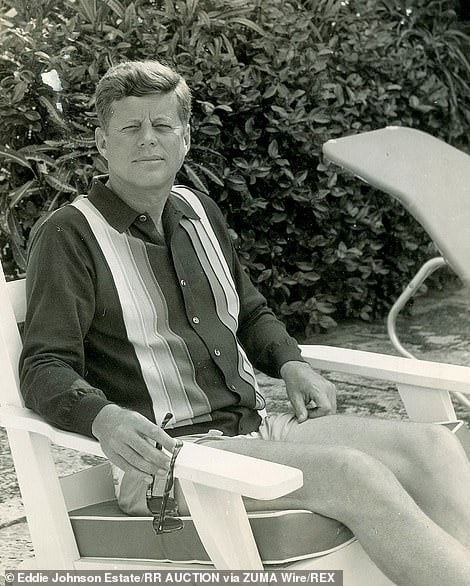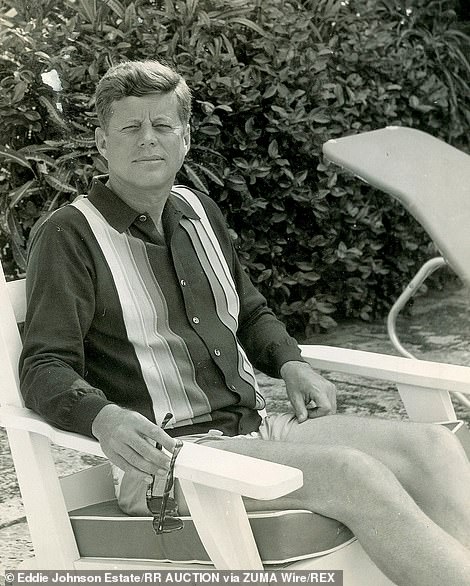 Many of these photos date back to September 21, 1960. Included in the collection are also some gifts to the former Kennedy chauffeur James H. Boyer. Some of these items include a worn-in satin Christian Dior clutch which once belonged to Jackie and a pair of cream-colored high heeled shoes.
Read onto the NEXT page for more rare photographs of the JFK family!