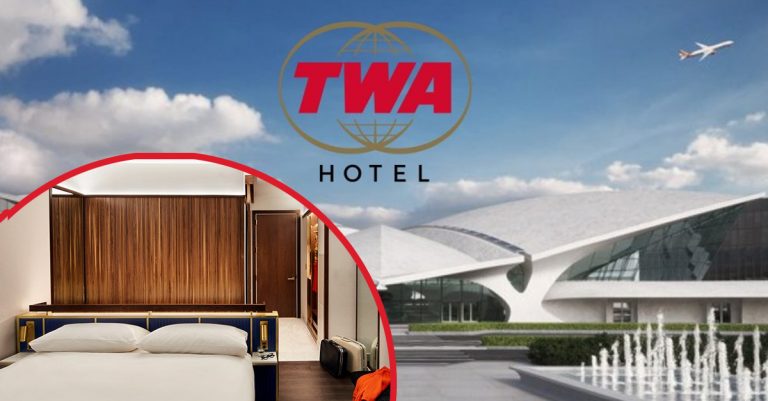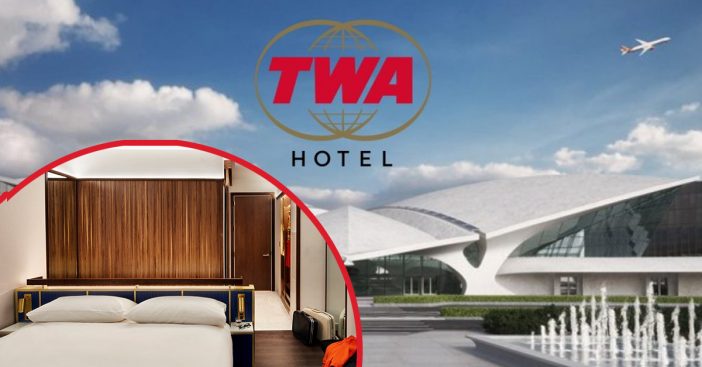 A landmark in New York will reopen soon as a retro hotel. The Trans World Airlines (TWA) Flight Center terminal opened at the John F. Kennedy International Airport in 1962. At the time, JFK was called Idlewild Airport and traveling on planes was a relatively new thing for many people.
Unfortunately, the TWA Flight Center terminal closed in 2001. The terminal that opened in the early 1960s could no longer support modern airplanes. The new hotel will open on May 15, 2019, and it will be called the TWA Hotel, in honor of the terminal it once was. It will be JFK Airport's first on-site airport hotel.
Find Out What's Inside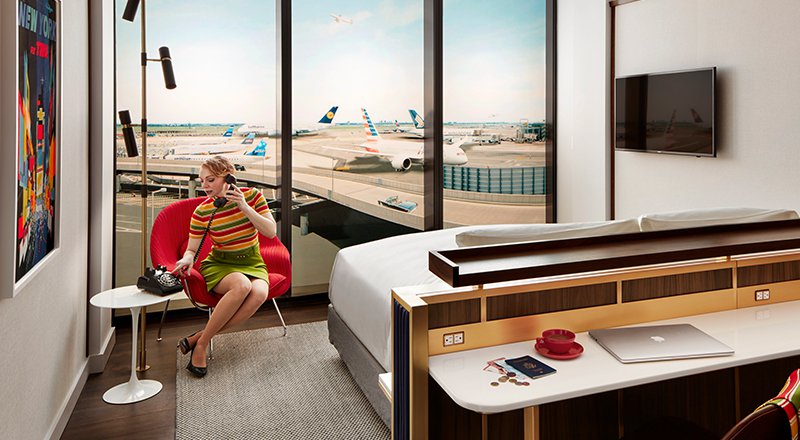 There will be 512 rooms in the hotel, six restaurants, and eight bars. It will feature many retro details that are also a nod to the airline of the past. It will include a rooftop pool and an observation deck. The rooms will all be filled with decor that will remind you of the 1960s. They will be decorated with vintage TWA ads. How cool is that?
So, how do they make sure hotel guests aren't irritated by the constant coming and going of airplanes? The hotel was built with a special glass curtain wall that allows you to watch the planes but muffles the sound completely.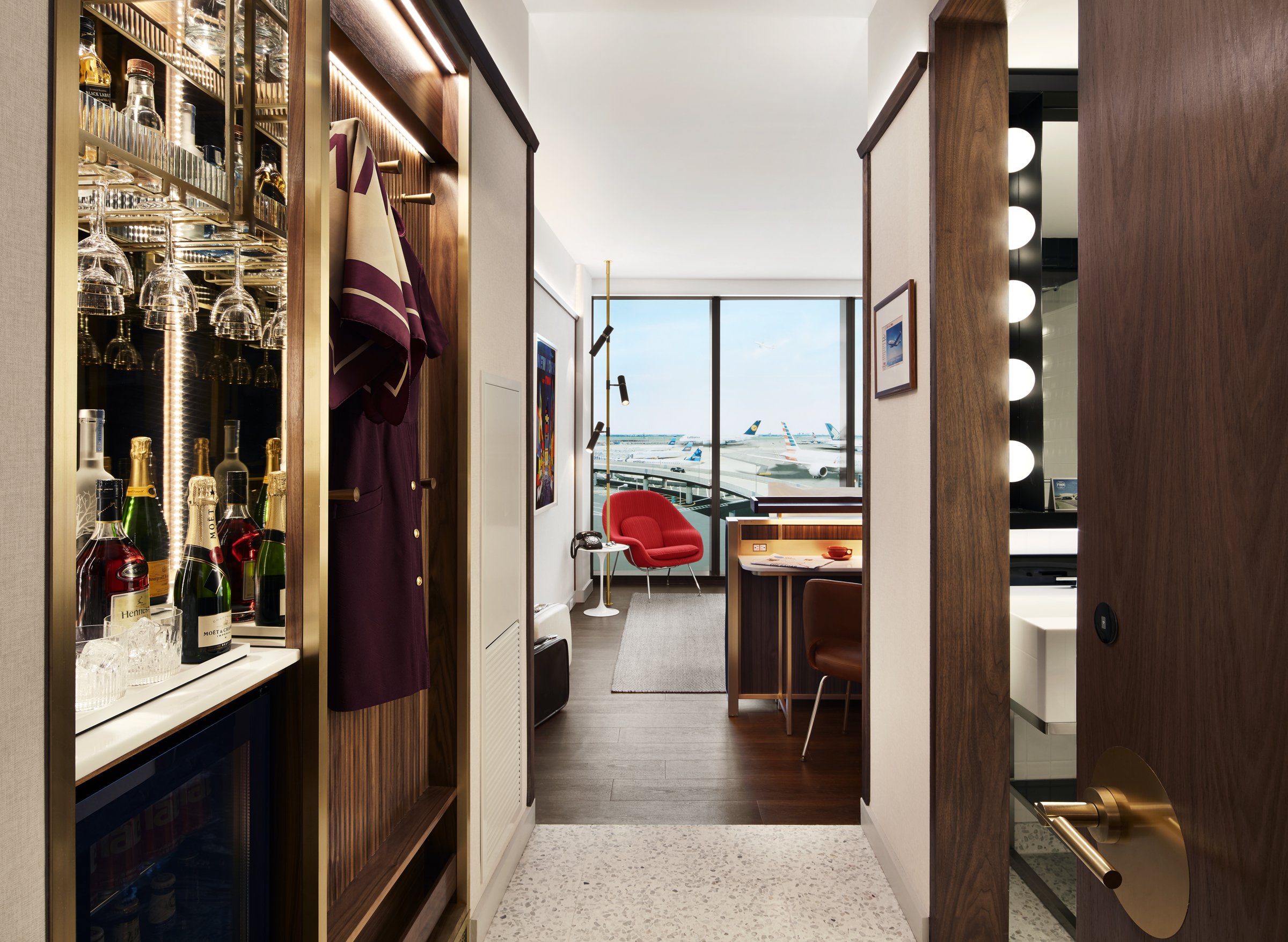 It will operate as a regular hotel offering overnight stays, but they will also open up day reservations for those who have long layovers. This would be especially handy to have a chance to take a nap or relax in comfort before a long flight. The overnight stays will reportedly start at $249 per night.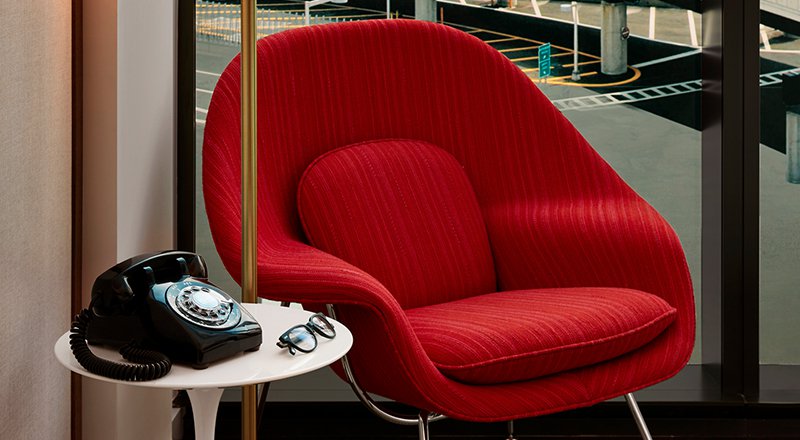 There will be six restaurants in the hotel, but only one has been announced. It will be called the Paris Café by Jean-Georges Vongerichten. The restaurant will serve food inspired by in-flight menus from TWA's past and include breakfast, lunch, and dinner. It will be located where the original Paris Café and Lisbon Lounge once was.
Stay At The Hotel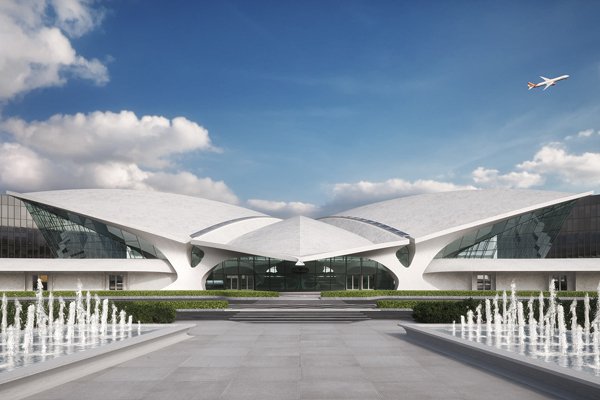 If you are traveling nearby or interested in checking out the hotel, they are now taking reservations from May 15, 2019, and beyond. Visit the website to book or learn more here.
What do you think about the previous TWA terminal being turned into a TWA Hotel? It sounds very nostalgic and fun! We would love to stay there. If you enjoyed this article, please SHARE with your friends and family who travel often and may want to check it out!
Check out this video to learn more about the new TWA Hotel: