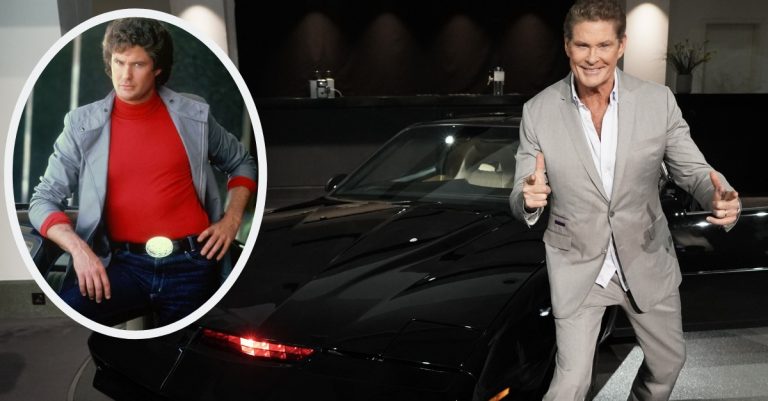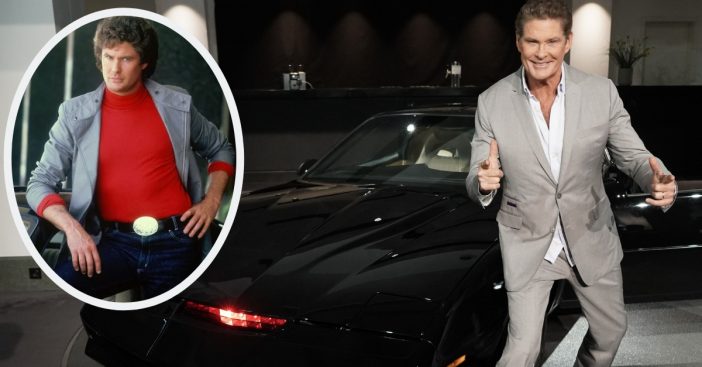 Remember when Knight Rider debuted in 1982, and the idea of a car that talked back to you seemed outlandish? Now, we have things like Siri that actually talk to you and cars that can drive themselves, so they weren't too far off! While the show was only on the air for four seasons, it was extremely popular and is definitely part of David Hasselhoff's brand.
It's so popular that Hasselhoff is getting ready for a return of his character, Michael Knight, and will be getting behind the wheel of the original KITT car. He'll be hosting a History Channel special tentatively titled Battle of the '80s Super Cars.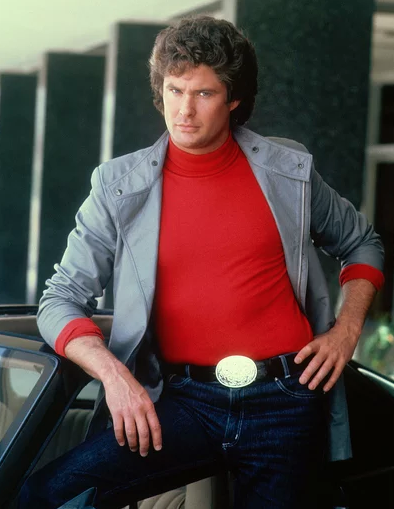 The special will apparently be a two-hour telecast and will feature Hasselhoff as his character with the KITT car, racing against Dirk Benedict in the van from The A-Team and Erik Estrada on a motorcycle from CHiPs. Hasselhoff has also previously said that he wouldn't mind returning to his role, so can fans get excited about an actual reboot at some point in the near future?
"I would like my character to be exactly where I am today," he explained, "And I'd like to tell KITT about what I've learned and what I haven't learned in 30 years."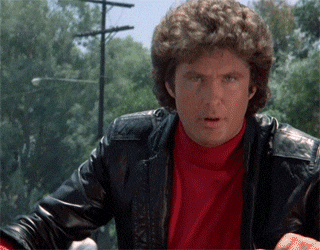 NBC did originally attempt a reboot of the series in 2008, but it only lasted one season and Hasselhoff only made a short cameo in it. However, it seems like a lot of people would love a reboot with the original leading man and his car from the '80s! And during an interview with Closer Weekly, we learn just how much Hasselhoff loved his character, too.
"Michael Knight was cool, good looking, and funny. I wanted to be him. And look who his best friend was — an amazing car that was invulnerable to bullets, better looking, and faster than every other vehicle on the street. But even more important was that KITT had a brain, a personality, and a heart. It's like, if you weren't tough enough as Michael Knight, your car would protect you and keep you safe and was this loyal friend that you could talk to."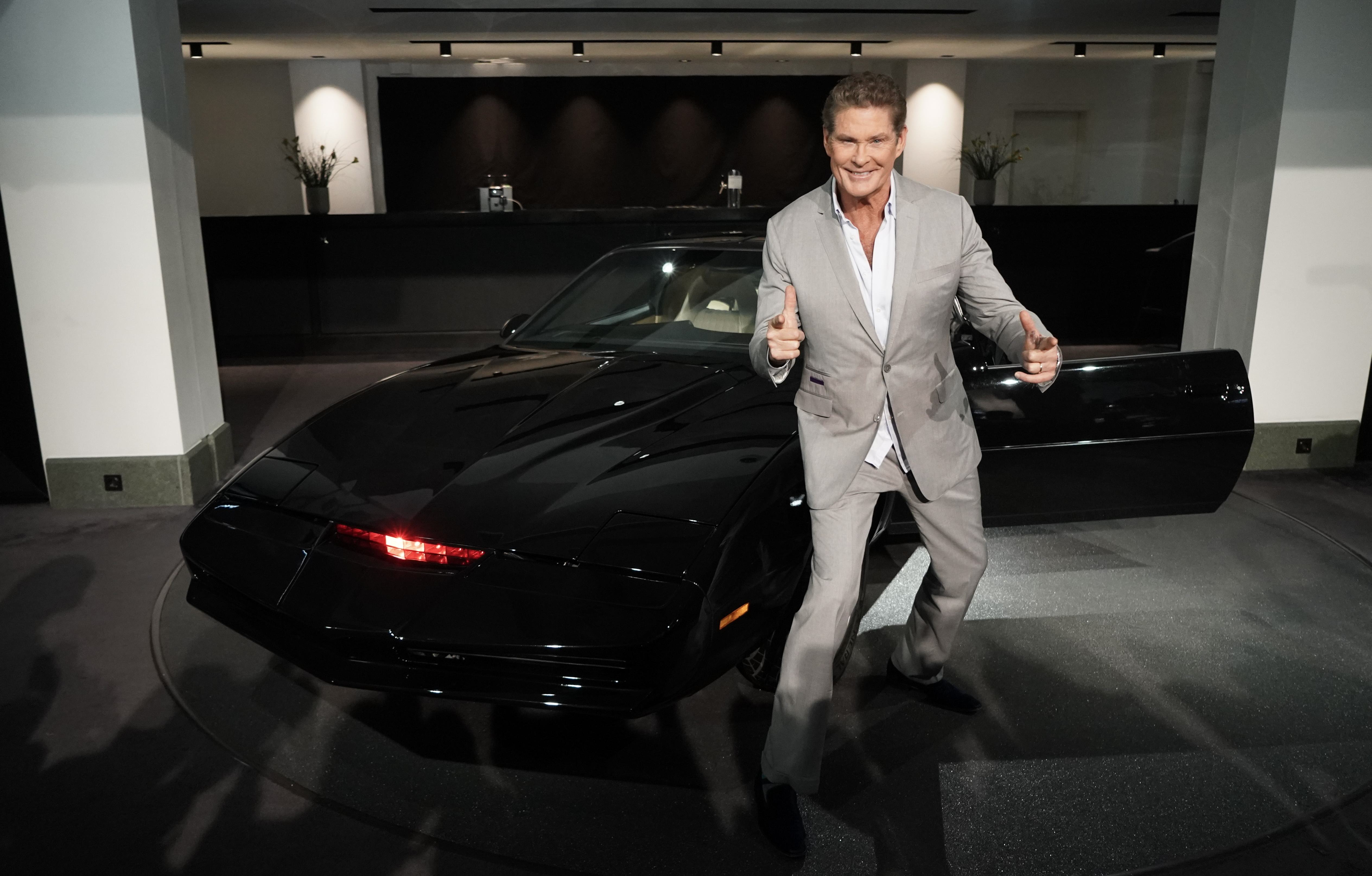 Hasselhoff continued on by saying, "I think every teenage boy back then wished they had their own KITT, and some of us 'grownups' still do." He's got that right!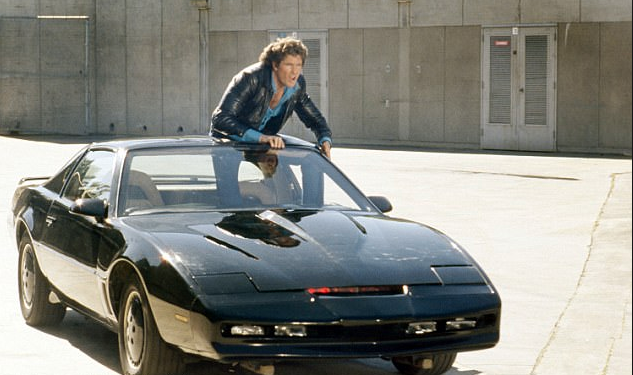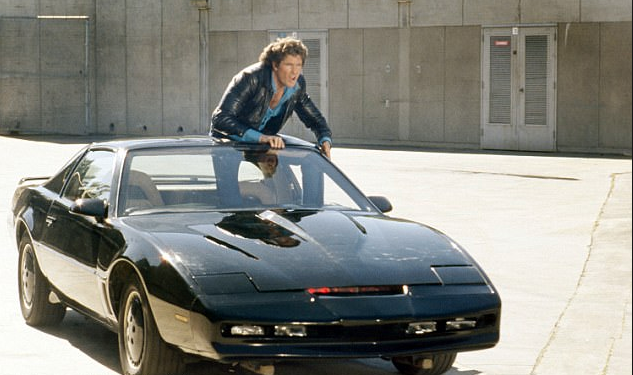 Be sure to SHARE this article if you're going to tune in for the telecast! Hopefully, we'll have more details on when it'll happen soon.
Take a look at the interview below with David Hasselhoff from 2015 and his car, KITT: