A hospital in California came up with a great idea to help reduce anxiety for young kids before surgery. They let them drive themselves in mini cars to their surgery! Instead of being wheeled to the operating room by a doctor or nurse, kids can feel in control as they "drive" to the room instead.
Doctors are seeing that kids seem a lot less stressed and anxious when allowed to drive these little cars to surgery instead. They get so excited to see this small car they can operate! A nurse at the hospital came up with the idea after doing research and finding that this has worked elsewhere. So far, it appears to be helping everyone involved.
It helps both the parents and the child feel less stressed
The hospital says that the kids seem so much more at ease and this makes their parents feel better too. Having a kid go into surgery can be an extremely scary and nerve-wracking thing, so it is great the hospitals are working to make it a better experience for everyone. The parents get to see their child smile before surgery instead of crying or acting nervous. It is a win for everyone!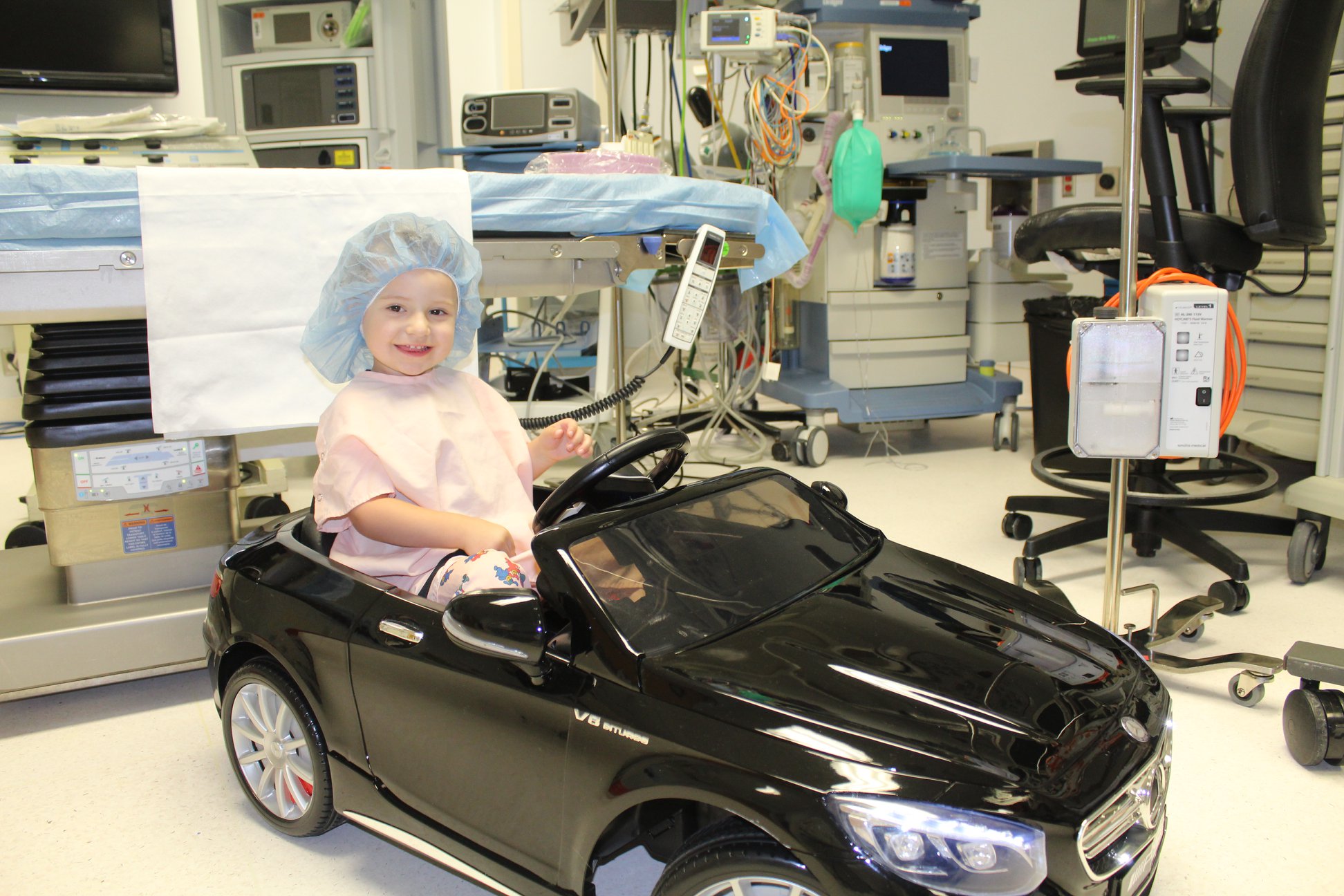 So far, this particular hospital has a small black Mercedes and a small pink Beetle. Both were donated. The cars also have music, which the kids can turn on and off by themselves. Music is another great component that can help ease anxiety and stress.
These cars are pretty amazing
The cars also have working doors, headlights, and dashboard lights. It appears that more hospitals around the world are adopting this new feature for their smallest patients. What a great idea! We hope that all hospitals will use kid's cars to help the kids feel better before a big surgery.
What do you think about this idea? Isn't it a great way to make a child happy and less anxious before surgery? Hospitals come up with some amazing ideas!
If you found this article heartwarming, please SHARE with your friends and family who would love to learn about this!
See how happy this child is driving the car in the video below! Her reaction to getting to drive in the car is just priceless: