5. Golden Girls Adult Coloring Book
Coloring books aren't just for kids. Studies show that coloring can really relax your mind and body at the end of a long day. Grab some markers or colored pencils and color in the outfits and accessories of your favorite women. There are 100 pictures to color in this book for around $13.
Click here to buy the coloring book.
6. Shady Pines Key Chain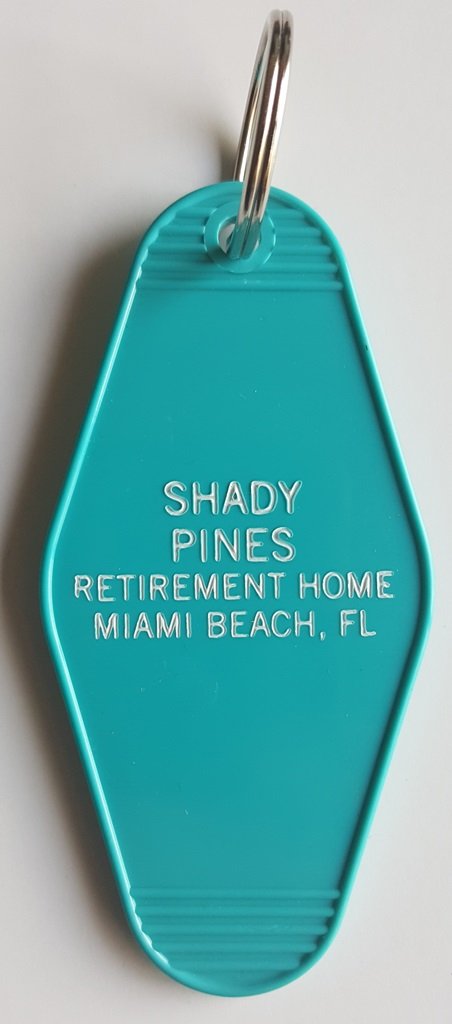 Ever wanted to live in Shady Pines with the Golden Girls? Now you can pretend like you can with a key chain that says Shady Pines Retirement Home in Miami, Florida. If you're looking for a cheaper gift, this one is under $10.
Click here to buy the key chain.
7. "Thank You for Being a Friend: Life According to The Golden Girls"
According to Amazon, this book "brings you the ultimate wisdom of Dorothy, Rose, Sophia, and Blanche. Find out which Girl is your true spirit animal with the "Which Golden Girl Are You?" quiz; get sex and dating advice from TV's greatest vamp, Blanche Devereaux; and master the art of the witty zinger with Dorothy. There are cheesecake recipes for the perfect midnight snack, Golden Girls bingo, profiles on each of the extraordinary actresses who brought these incredible characters to life, and the Ten Commandments of shared house living."
Click here to buy the hardcover book for under $15.
8. The Golden Girls Mad Libs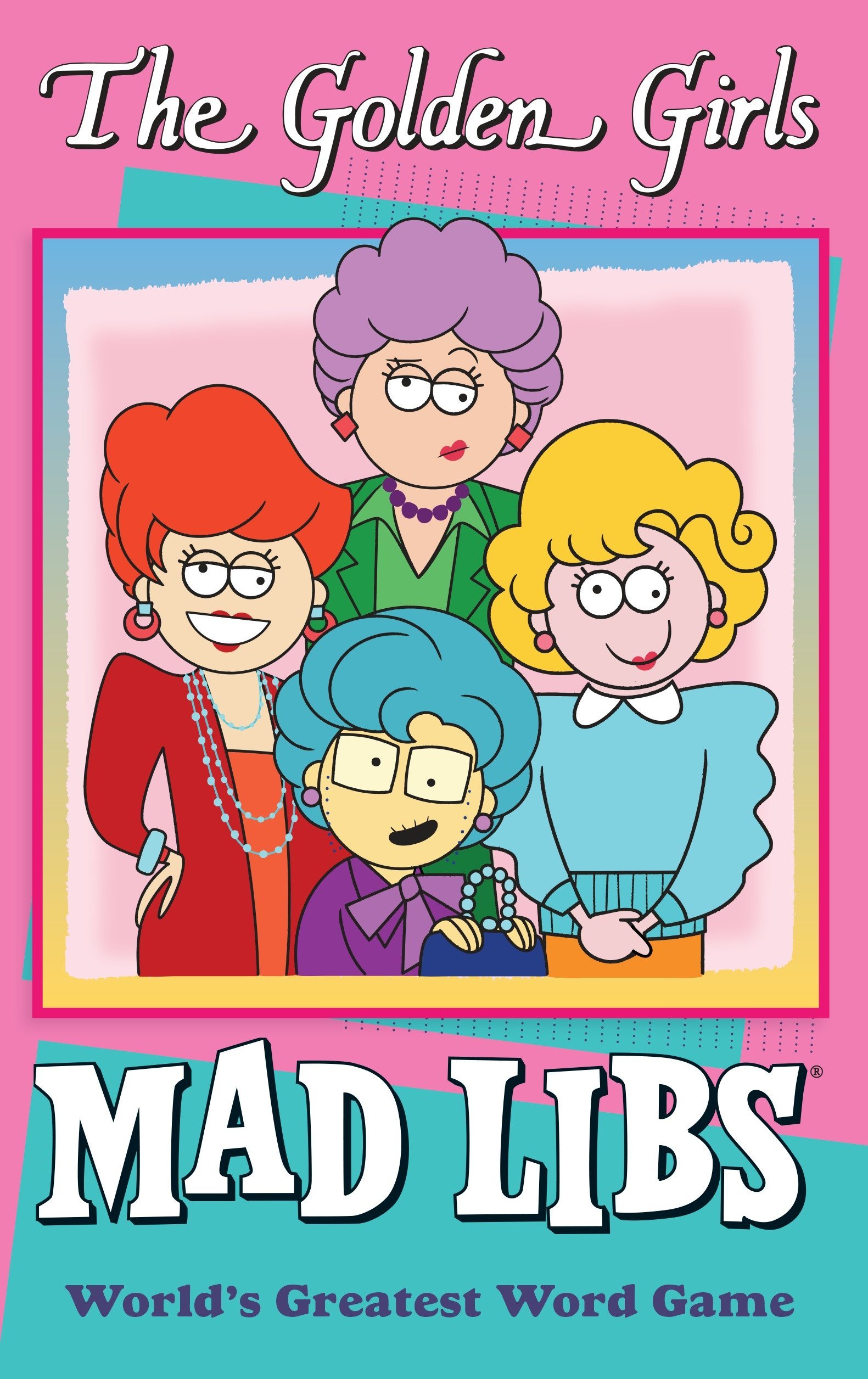 If you enjoy doing Mad Libs, why not try a Golden Girls version that will surely have you cracking up in no time? It is only $4.99!
Click here to buy the Mad Libs.
We have also shared that there are some fun Golden Girls games like Monopoly and Clue, a cookbook, and cereal! What item would you love to buy for yourself or a friend?
If you enjoyed this article, please SHARE with your friends and family who love The Golden Girls!
Here at DoYouRemember? we ensure our readers are delivered the best content and products. If you make a purchase through one of our links, we may earn an affiliate commission.
WATCH one of the funniest Golden Girls episodes again below: