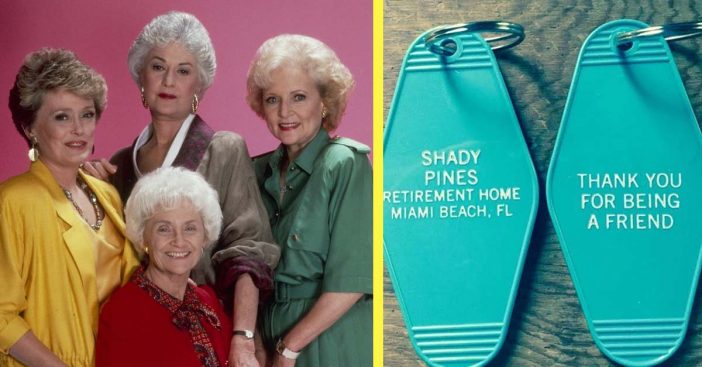 Even though The Golden Girls ended over 25 years ago, many people are still huge fans of the four hilarious ladies. If you still wish you could live in Miami with Blanche, Dorothy, Rose, and Sophia, you can at least grab some items that remind you of your favorite show!
The Golden Girls was on for seven seasons in the late '80s and early '90s. If you're a superfan of the show The Golden Girls, here are some items you may want to put on your wish list. Save this for gift ideas for a friend who loves the show too!
1. The Golden Girls: Magnet Set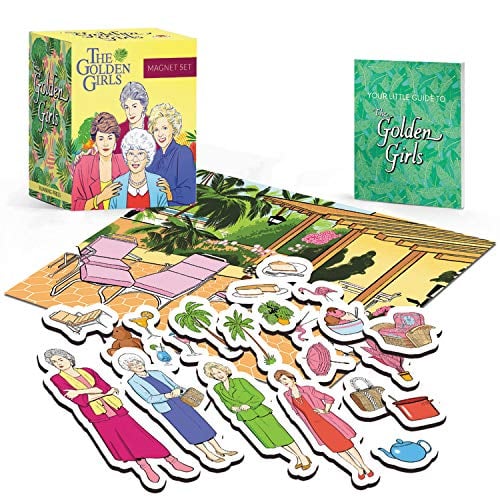 Jazz up your fridge as you reach for the cheesecake with this adorable magnet set. It features magnets of Dorothy, Blanche, Rose, and Sophia. It also includes two backdrops: of their lanai and kitchen and their accessories. It also comes with a 32-page book with quotes and fun facts! The set is around $7.
Click here to buy the magnet set.
2. Golden Girls Shot Glasses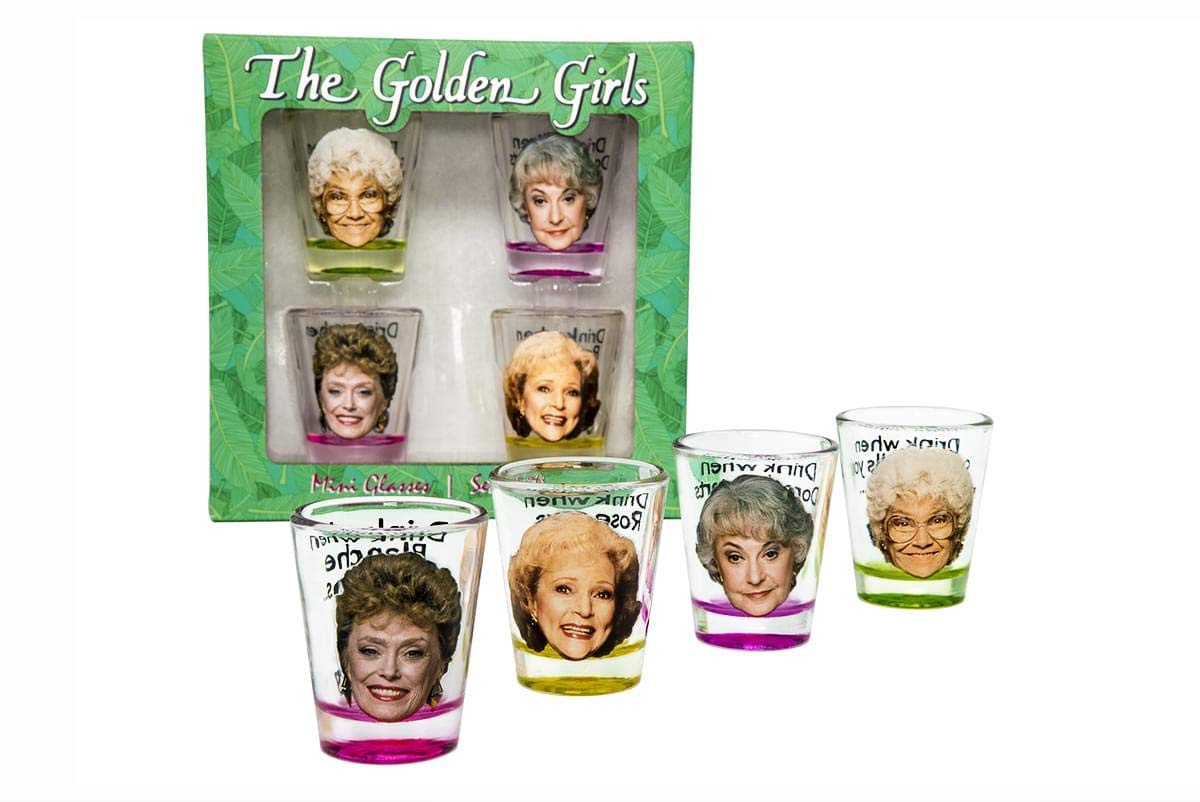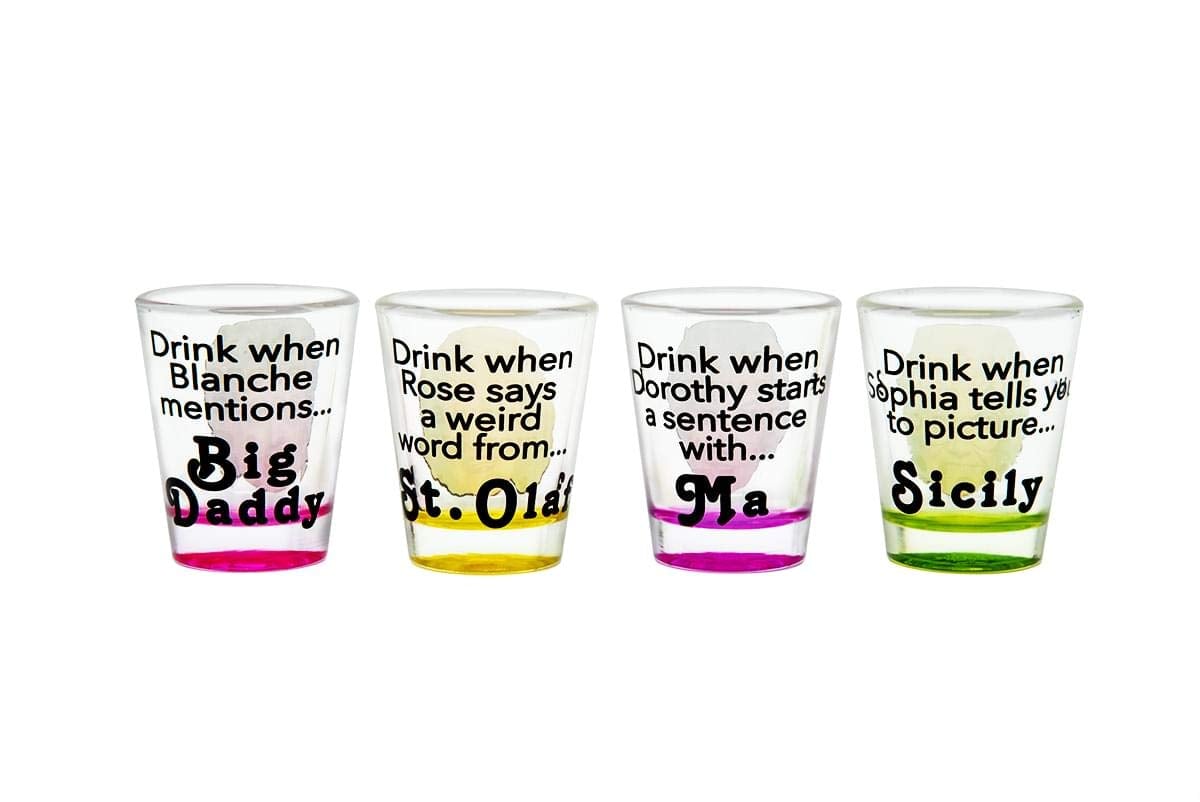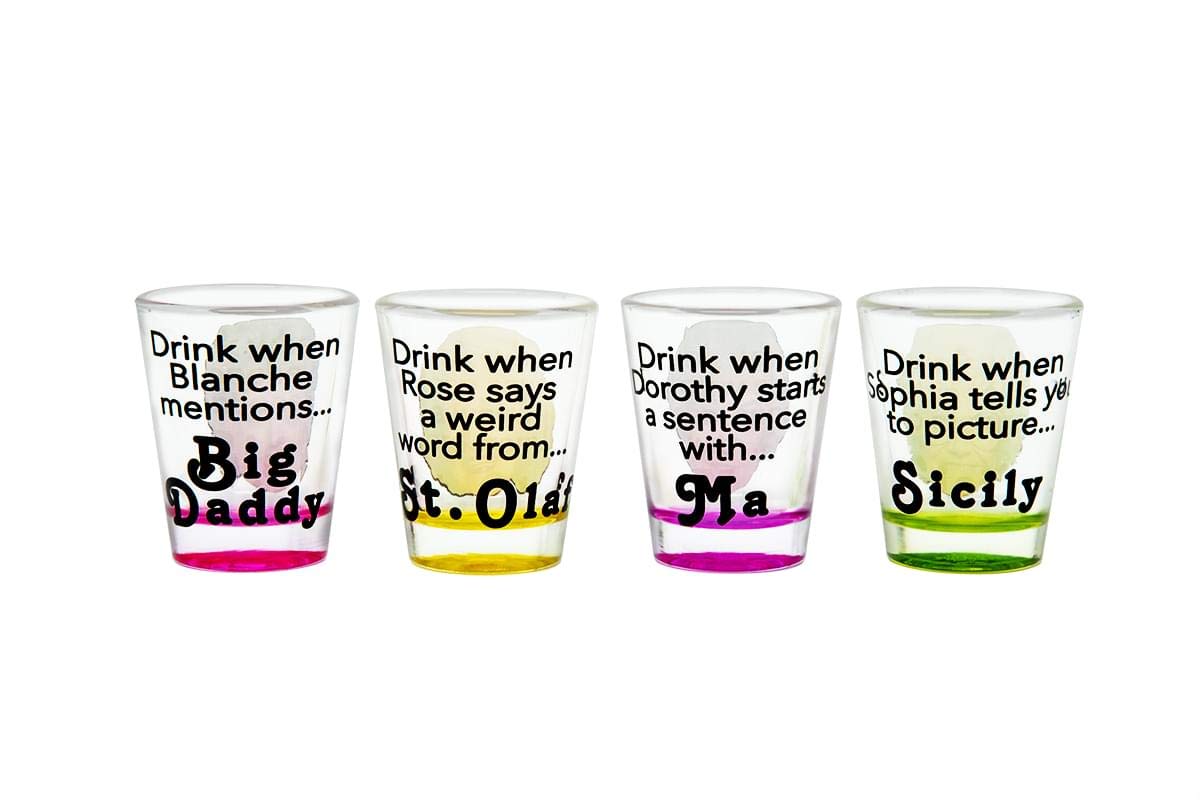 If you're ready to host your own Golden Girls-themed party, you'll definitely need these shot glasses! They feature the faces of the four ladies, and then even have a drinking game on the back. For example, Blanche's says "Drink when Blanche mentions 'Big Daddy.'" If you like to drink, it sure looks like it would be a fun drinking game. The four shot glasses come is a set for $20.
Click here to buy the shot glass set.
3. Golden Girls Wine Glasses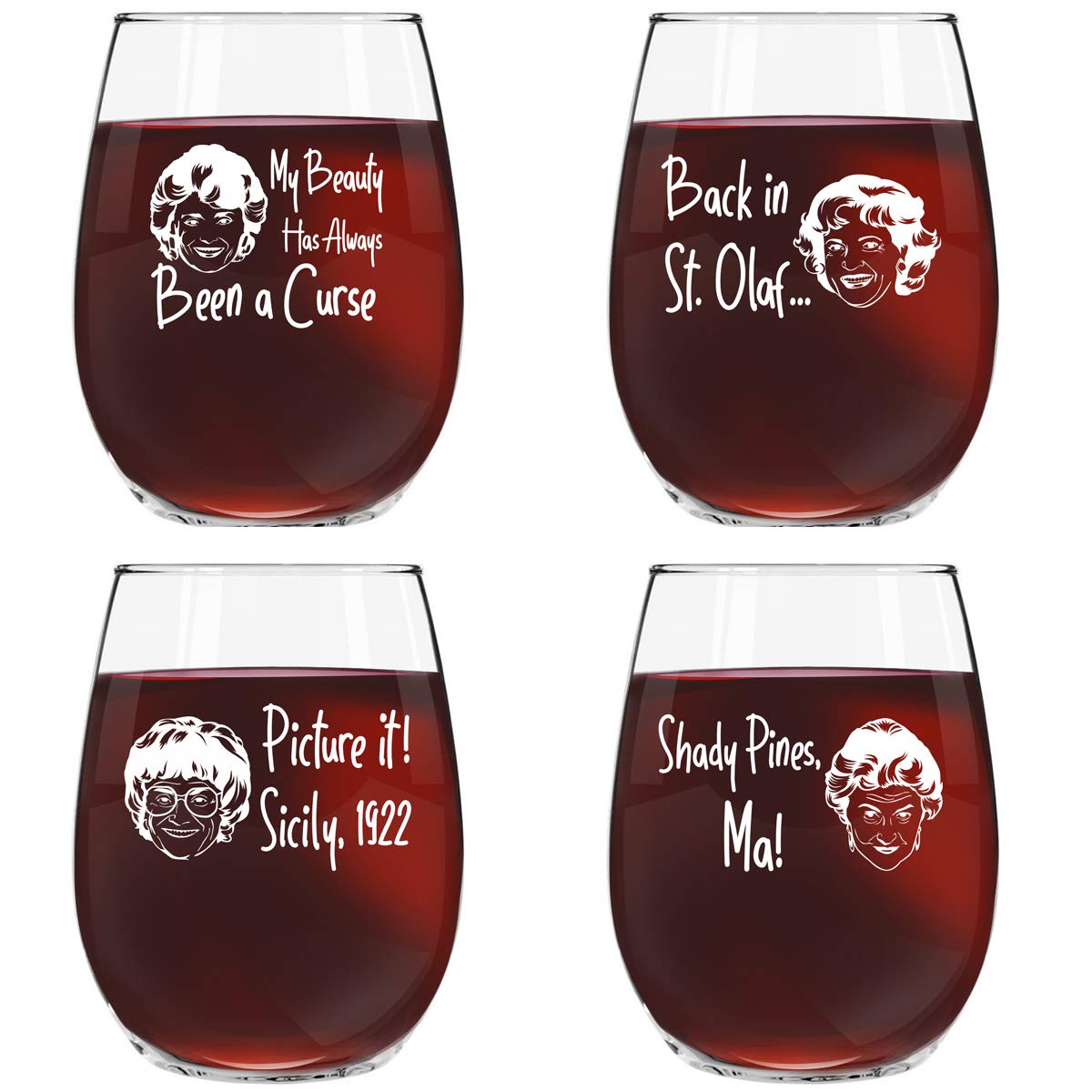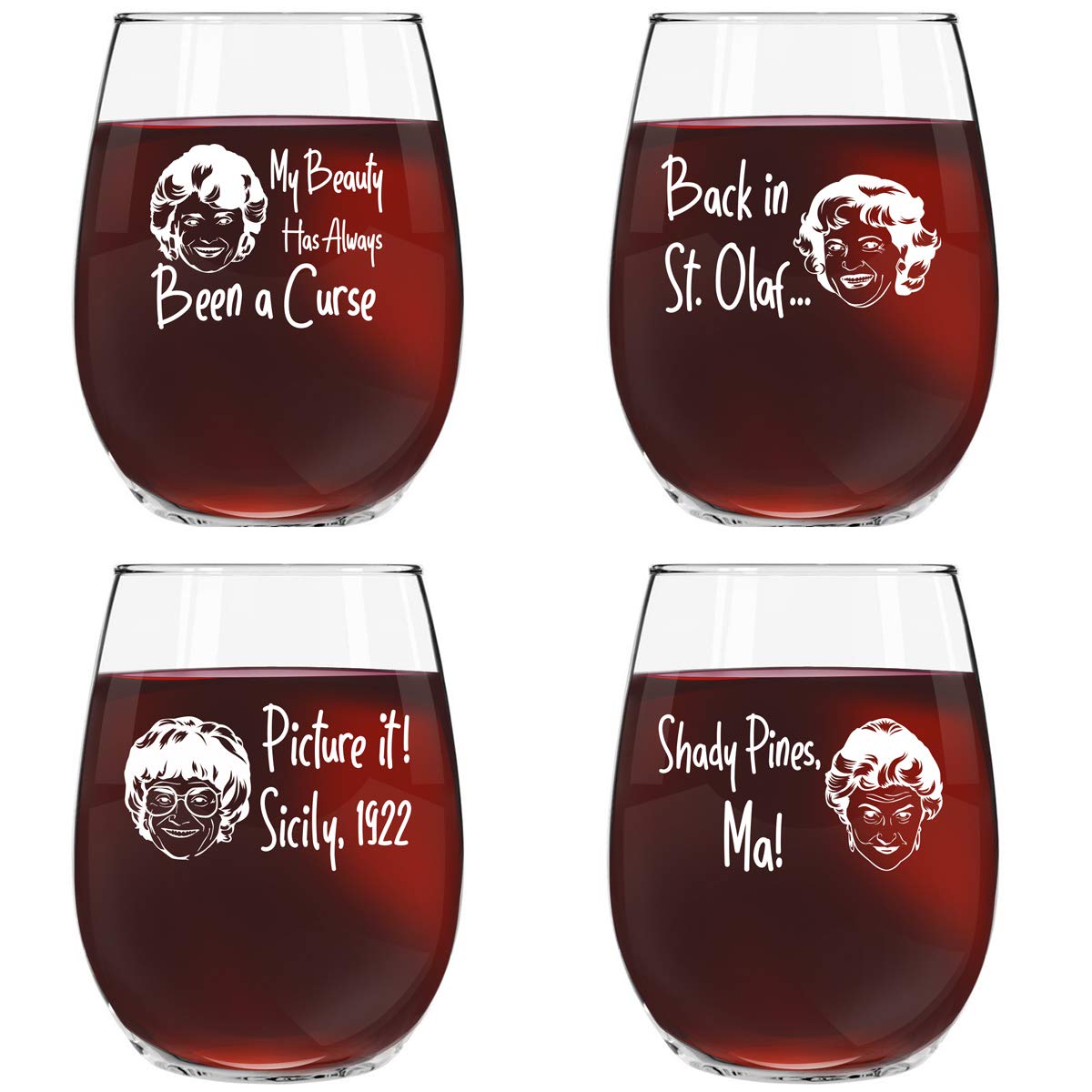 If you're more into wine instead of shots, you have to get these wine glasses that feature some of the famous quotes from the show. These would be great for water and pop, too! You can get a set of four for under $30.
Click here to buy the wine glass set.
4. Golden Girls Windshield Sun Shade Visor
If you need a stylish way to shield your car from the sun, why not let everyone know you're still a Golden Girls fan? It has great reviews and only costs around $30.
Click here to buy the windshield visor to block your car from the sun.
Read on to the NEXT page for even more fun items all Golden Girls fans should have!