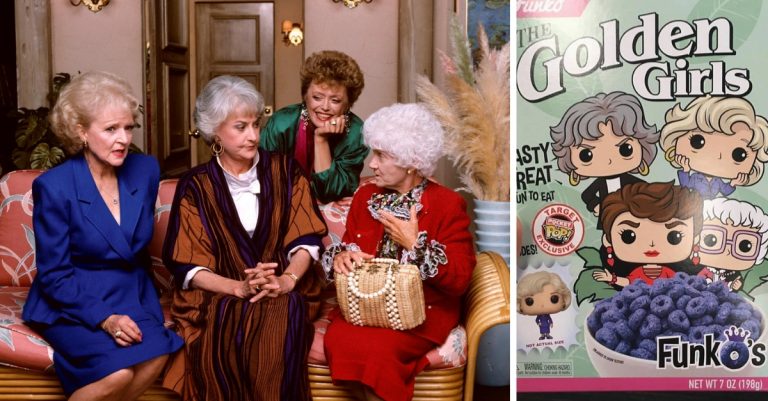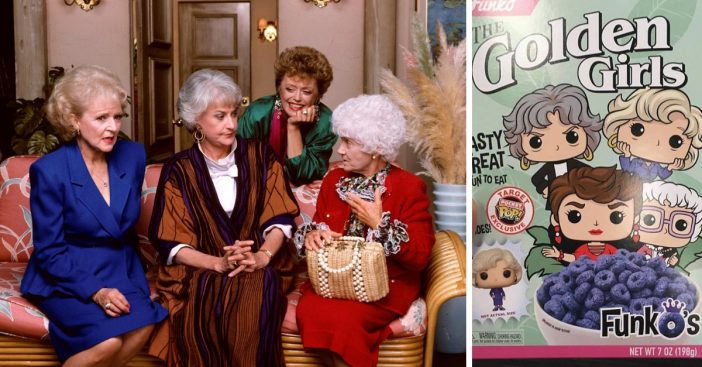 The Golden Girls may have been off the air for over 25 years now, but we still love those four ladies more than ever. The popularity just seems to rise as newer generations are discovering this classic television show. Earlier this year, Golden Girls hot sauce and a Golden Girls cookbook were released. Now you can buy Golden Girls cereal (with a toy inside of course).
It is an exclusive product of Target, where you can also find a Golden Girls board game. For $7.99, you can get this blue, multigrain cereal with a toy inside (a figurine of one of the ladies). Funko produced this cereal. You might know them for producing toys, hence the strange cartoon versions of the Golden Girls on the front. Funko generally makes these square head toys.
On the back, you'll find games like many cereal boxes and a note from Funko. It says, "Hey Kids, remember what it was like to sit in front of the TV on Saturday morning and watch cartoons while eating your favorite cereal?! Well, Funko does! So we're bringing back Saturday morning to kids of all ages with our new sugar toasted FunkO's!"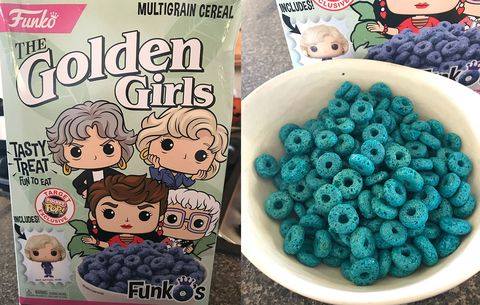 This doesn't seem related to The Golden Girls because it wasn't a cartoon shown on Saturday morning, but a primetime sitcom. We know it looks like fruit loops and is a blue, multigrain cereal, but the verdict is still out on the actual taste. We hope it takes like cheesecake!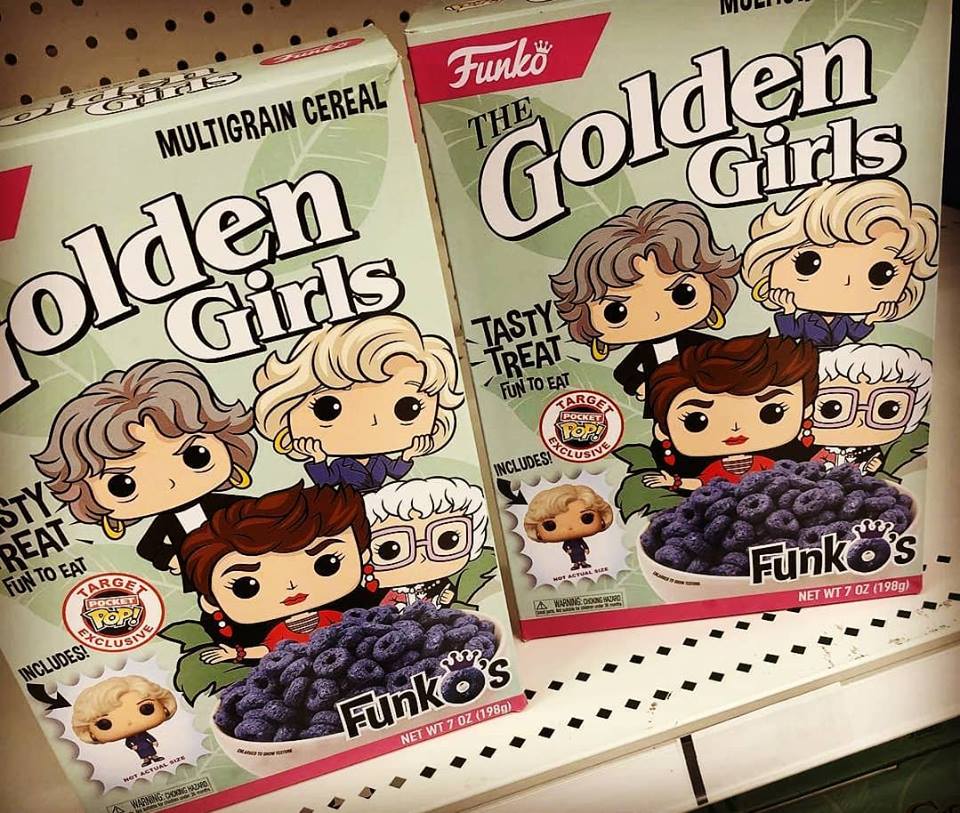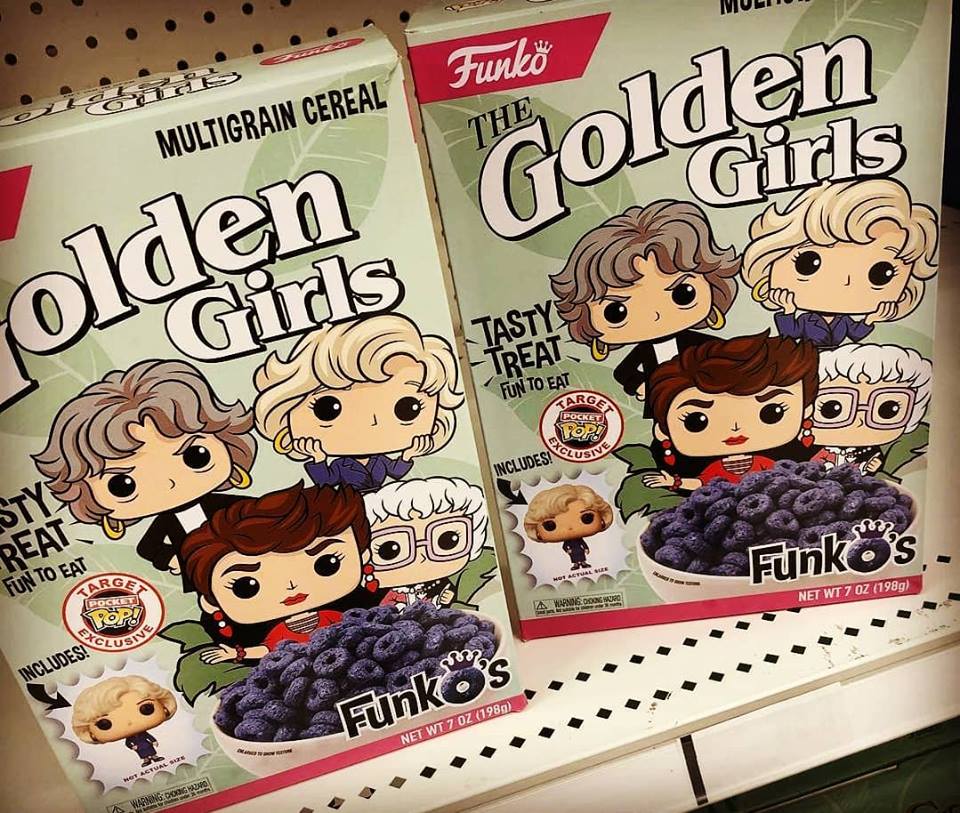 If you want to skip the funky blue cereal and just buy the collector's toys, you can put a set of four at Walmart instead. If you really want to try the cereal, make sure to check the cereal aisle and the toy aisle at your local Target. You can also buy online, but it seems those are going for insanely high prices.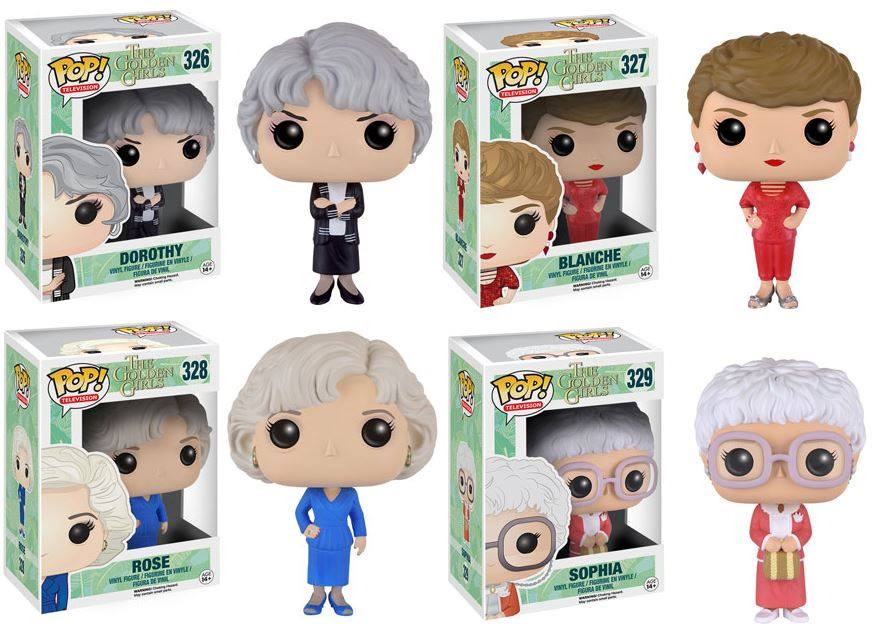 So, why did Funko go into the cereal business recently anyway? In a press release on their website, they said, "Inspiring fans to connect with their favorite pop culture moments in a novel and delicious way, the new cereals continue the Funko tradition of developing collectible products with fun and whimsical designs. Each cereal box will include a corresponding miniature Pocket Pop! figure and the back panel will feature additional themed activities, puzzles, and games."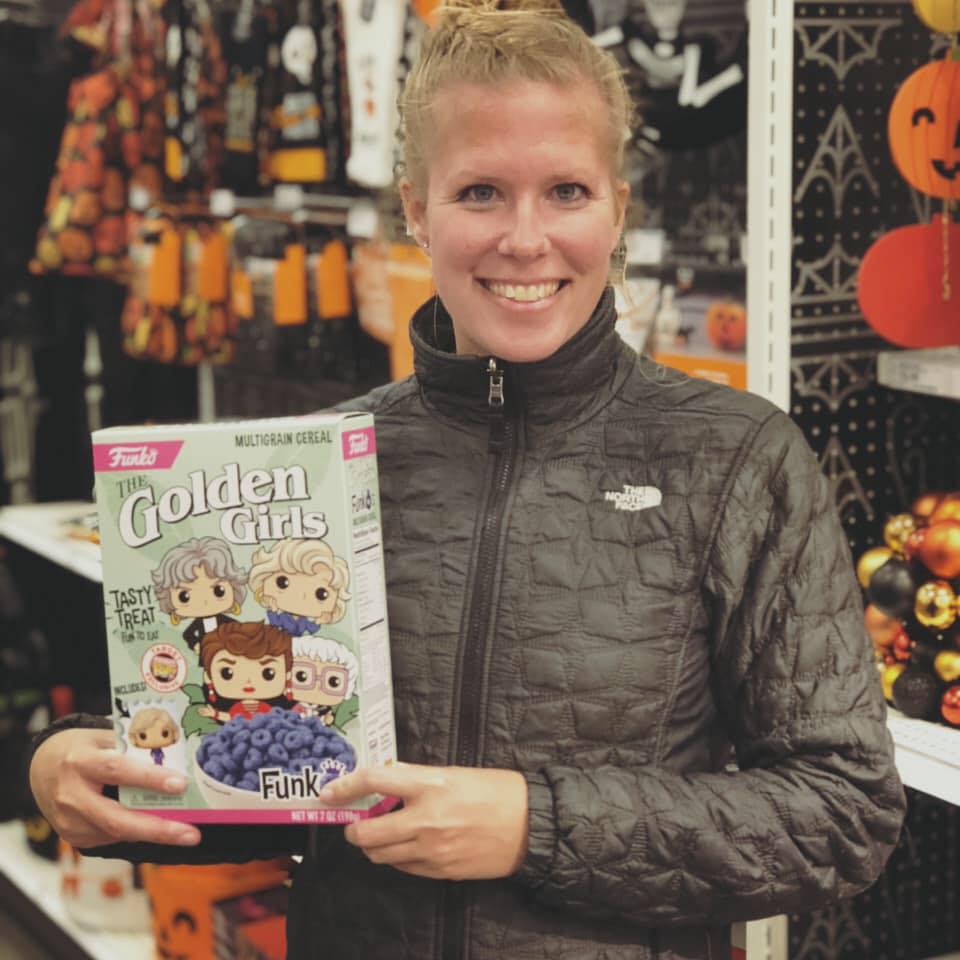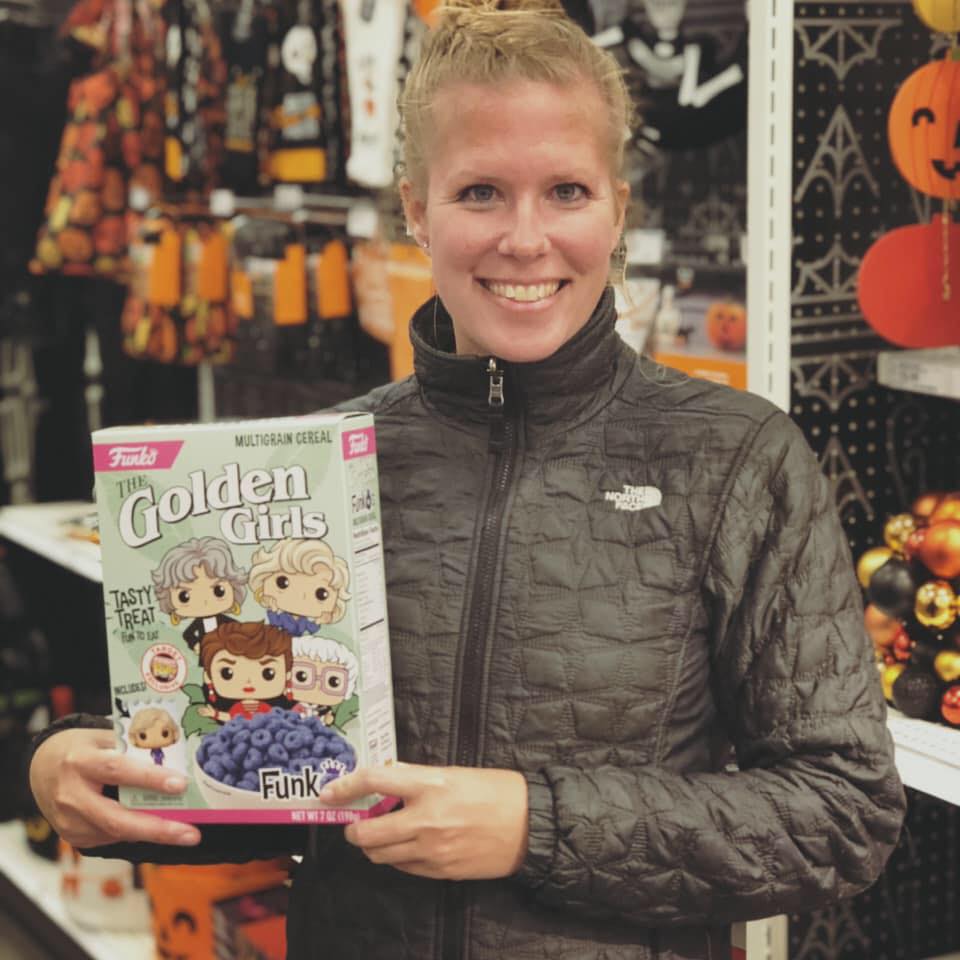 They released their first line of cereals in July. Other nostalgic cereals include Batman, Beetlejuice, Huckleberry Hound, and many more. Target is also running a retro TV campaign from September 30 to November 10, so watch for other nostalgic items for sale when you head on your next Target run.
What do you think of this Golden Girls cereal? Would you buy it as a collectible or would you eat this cereal? Do you like the cartoon versions of Blanche, Dorothy, Rose, and Sophia or prefer the actual show?
If you love the Golden Girls, be sure to SHARE this with fellow fans of the iconic show!