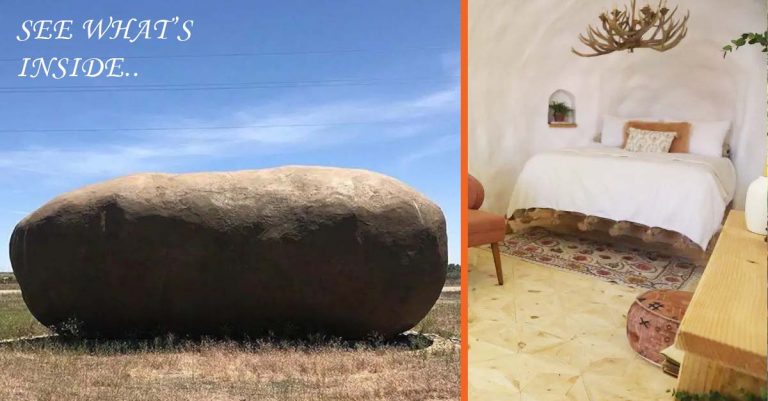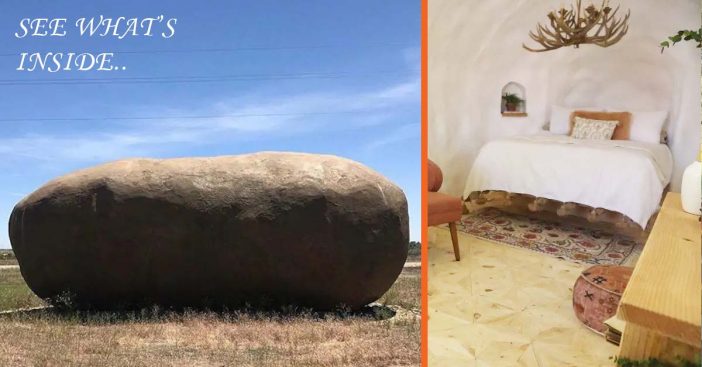 If you love potatoes, can you imagine sleeping inside of one for the night? Well, now you can! A 6-ton structure shaped like a potato is now on Airbnb for $200 for an escape to Idaho. It is called The Big Idaho Potato Hotel. I can only imagine eating all of my favorite potato recipes inside an actual potato.
At first glance, you might think that this was an actual potato. However, it is actually made of steel, plaster, and concrete. Unfortunately for claustrophobic folks, there are no windows to give it that authentic potato look. Would that be a deal breaker for you?
What does the inside look like?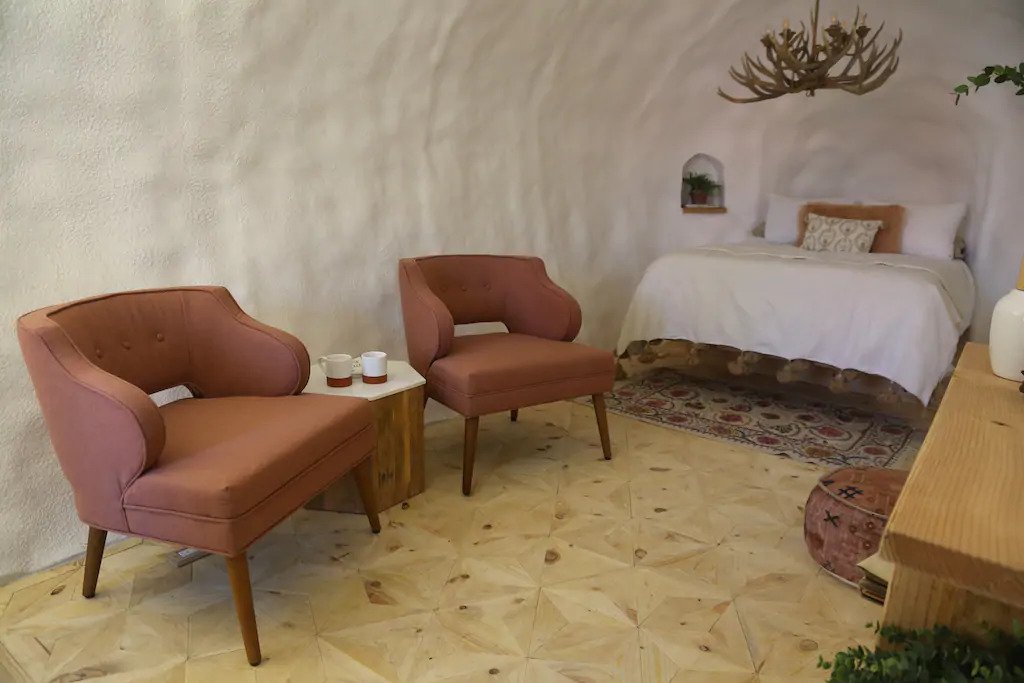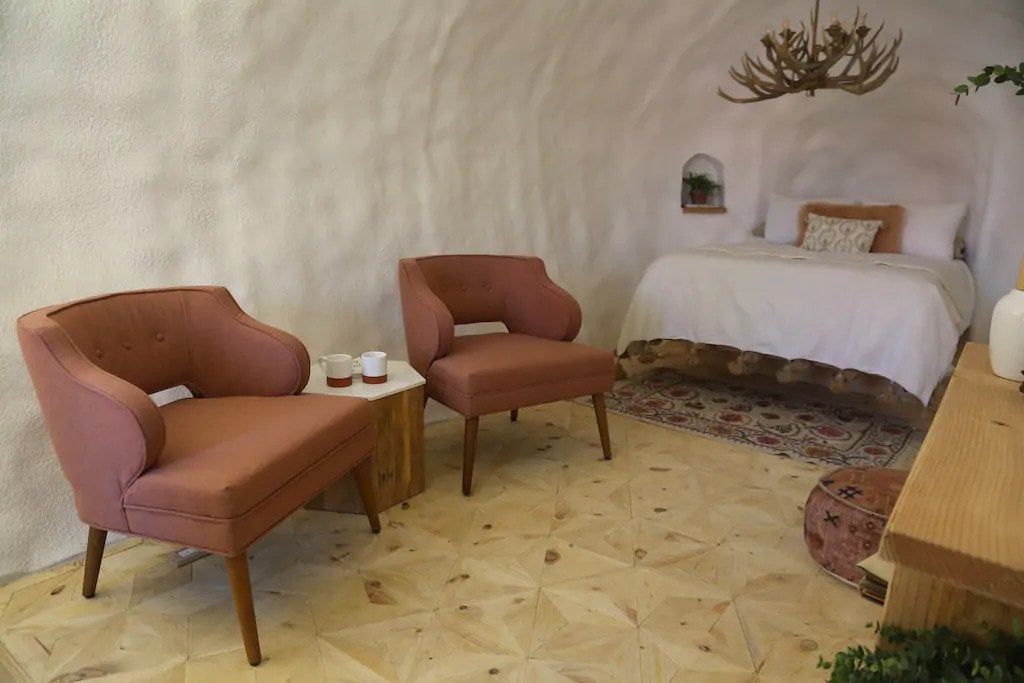 The inside is actually very modern and stylish. If you were expecting potato-themed decor, you were wrong! There is room for about two people in this small hotel room with a queen bed, a kitchenette, a small bathroom, air conditioning, and even a fireplace.
The bathroom is actually in a separate structure so there is more room and privacy in the hotel room itself! It appears to be close, so you don't have to go far to go to the bathroom. Check out a video tour of the room below.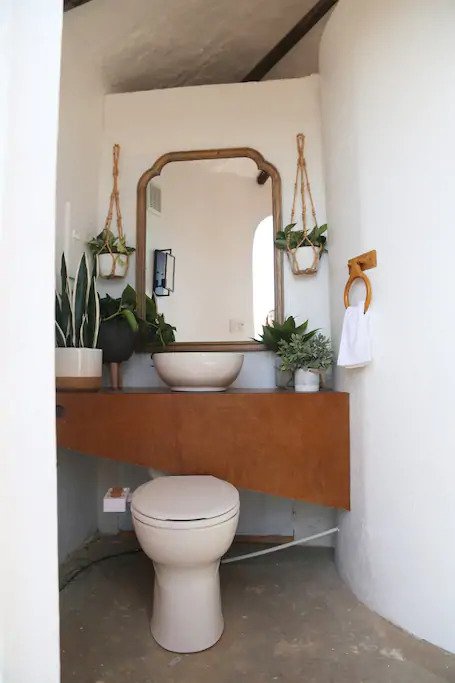 This giant potato hotel was created by the Idaho Potato Commission in order to promote potatoes, which Idaho is most known for. At first, it toured the United States on the back of a truck. Then a developer named Kristie Wolfe had the idea to turn it into a rentable home. She now rents it out on Airbnb.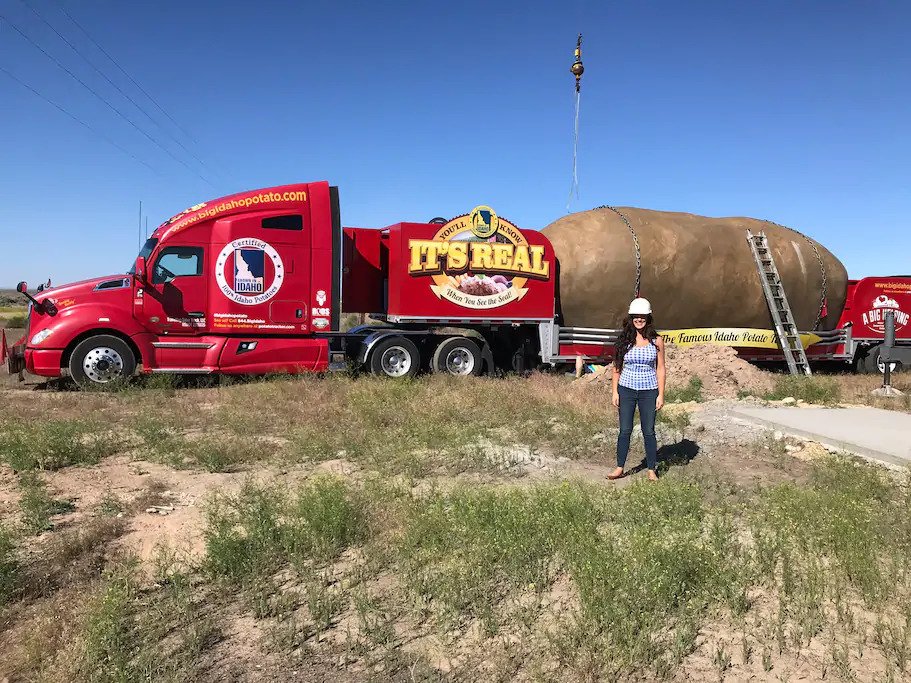 Right now, it is located on farmland in Boise, Idaho. So, if you're looking for a unique and quiet stay, this might be the place for you. The giant potato is 28 feet long, 12 feet wide, 11.5 feet tall and weighs six tons.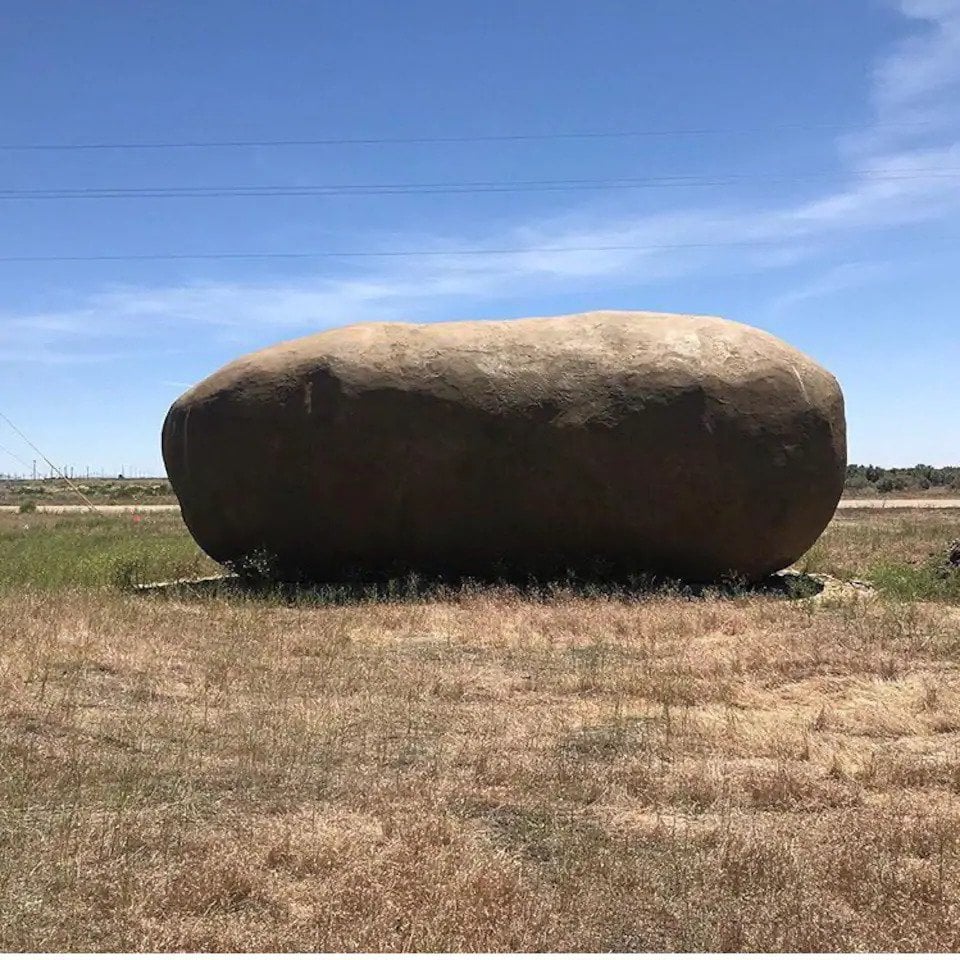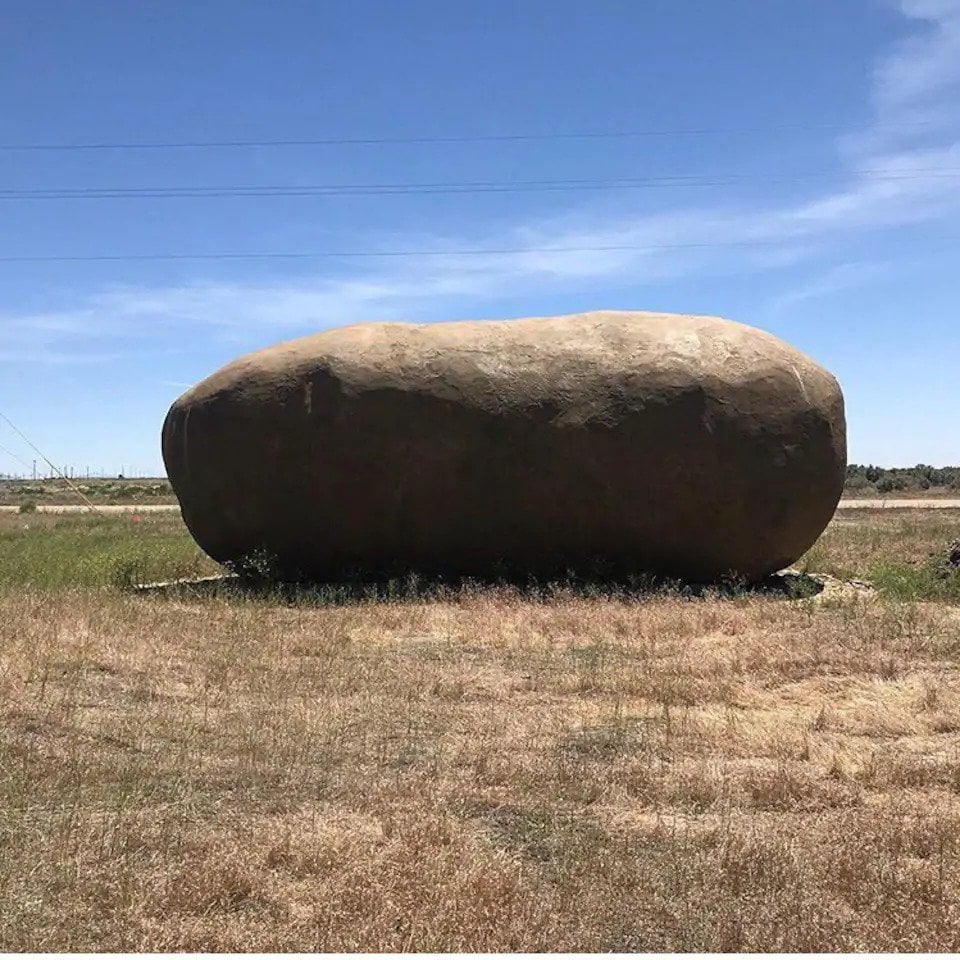 What do you think about this Giant Idaho Potato Hotel? Could you see yourself staying there or would the claustrophobia factor scare you? If you're interested in staying in the giant potato for a night, click here to view it on Airbnb.
If you found this article entertaining, please SHARE with your friends and family who love potatoes and might want to visit this unique hotel!
Check out a video tour of the giant potato hotel: