Ever wanted to build your own backyard pool? Well, this guy just did. After spending many years of his childhood in a local pond swimming in the summertime, Jerry Leussink to take it upon himself to build a backyard pool that looks just like a pond! And it's huge.
The 1,200,000 liter pool is perfect for Jerry's lifestyle because he and his wife, Marina, love to have family and friends over, especially during the summer. The pool apparently gets a ton of use on the hotter days, especially from the kids. They also use the pool for skating in the winter when it's frozen over.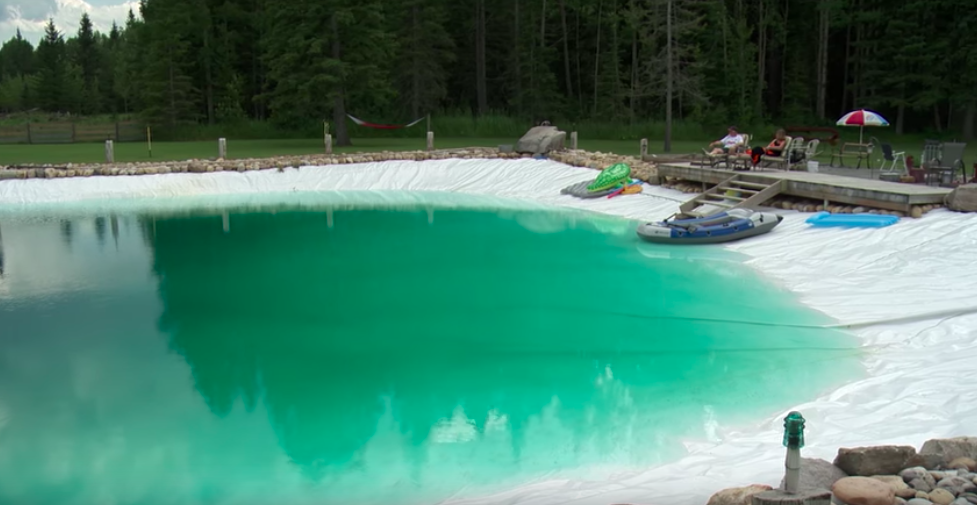 The pool measures 90 feet long by 70 feet wide. It measures at 14 feet deep in the deepest end of the pool when it's completely filled with water. The pool digging job turned out to be a family project amongst the entire group, but the hard work paid off! Jerry's brother apparently owns a construction company, which in turn helped Jerry turn his backyard pond dream into a reality.
After planting the soil and seeding the grass around the pool area, it was go time. After using their pool for a few years without a liner, they decided they needed one when weeds started showing up here and there. It took 15 people just to set up the 30-millimeter liner! It was then that they also needed to consider the importance of water quality.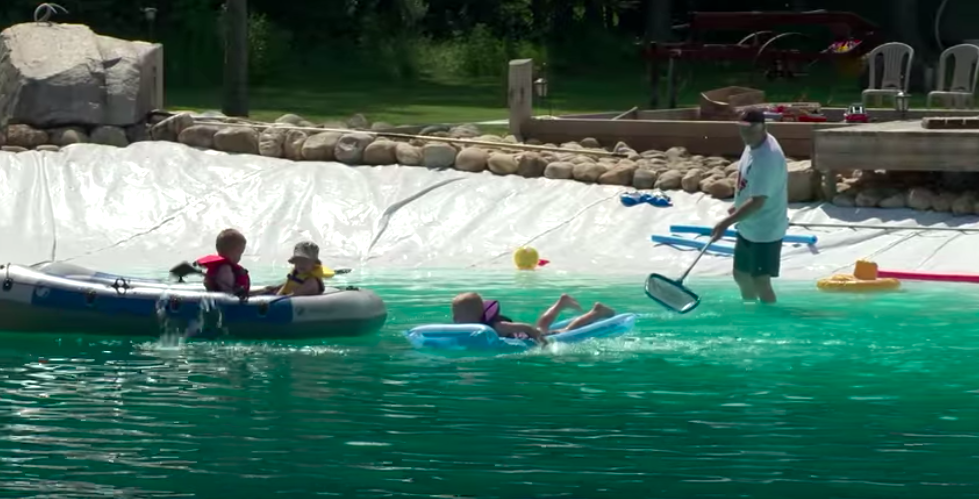 At the beginning, Jerry was experiencing some severe algae issues with the new pool and so needed to take measures to make sure the quality of the water was good and safe to use. His main saving grace for the pool is simple chlorine. On top of using powdered chlorine, he keeps dozens of bottles of chlorine that hang from the ropes in the water. It helps maintain the water quality on a regular basis. Additionally, he uses algaecide and a solar-powered aeration system.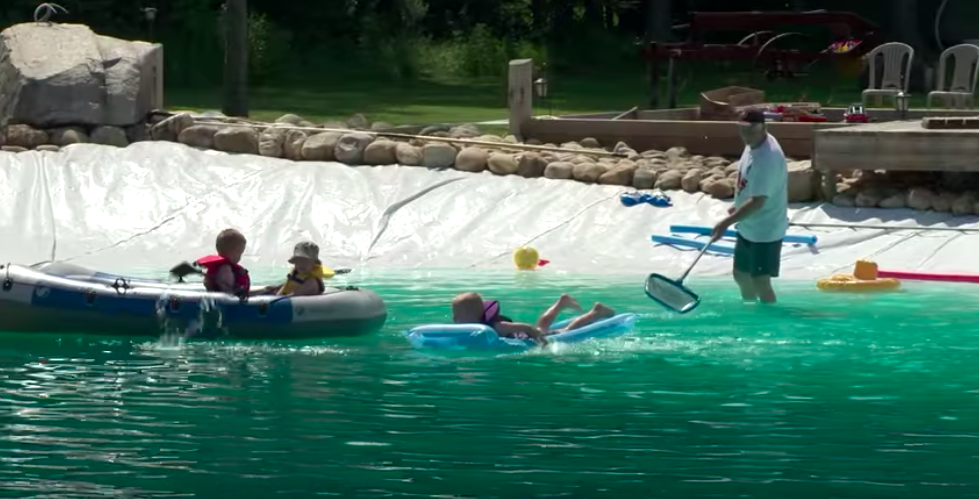 In addition to having this beautiful backyard pond, Jerry also created a gorgeous patio attached to the pond and a dock that people can use to walk directly into the pond. He also built a deck that he claims doubles as a dance floor during the evening! The solar lights around the patio give the place some nice ambiance, especially during the nighttime where the area is all lit up.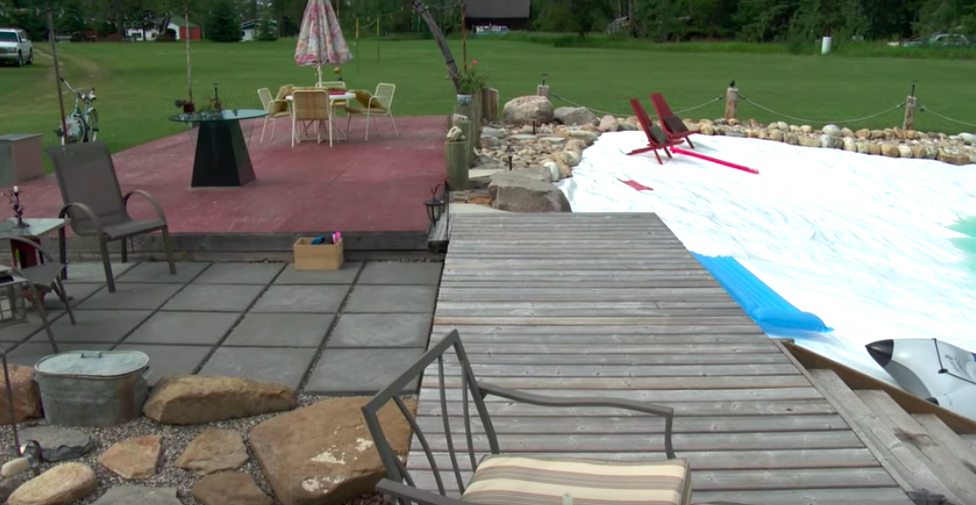 Be sure to SHARE this article if you love this backyard pool!