Bring America's most popular fast-food restaurant home, without the drive-thru, with these copycat McDonald's recipes! From McDonald's tartar sauce recipe to cheeseburgers, French fries and so much more, you'll be able to turn fast-food into a fresh, homemade meal. You can find more easy recipes @ Taste Of Home (Links Below). Now here are your McDonald's Recipes! Enjoy 🙂
Quarter Pounder with Cheese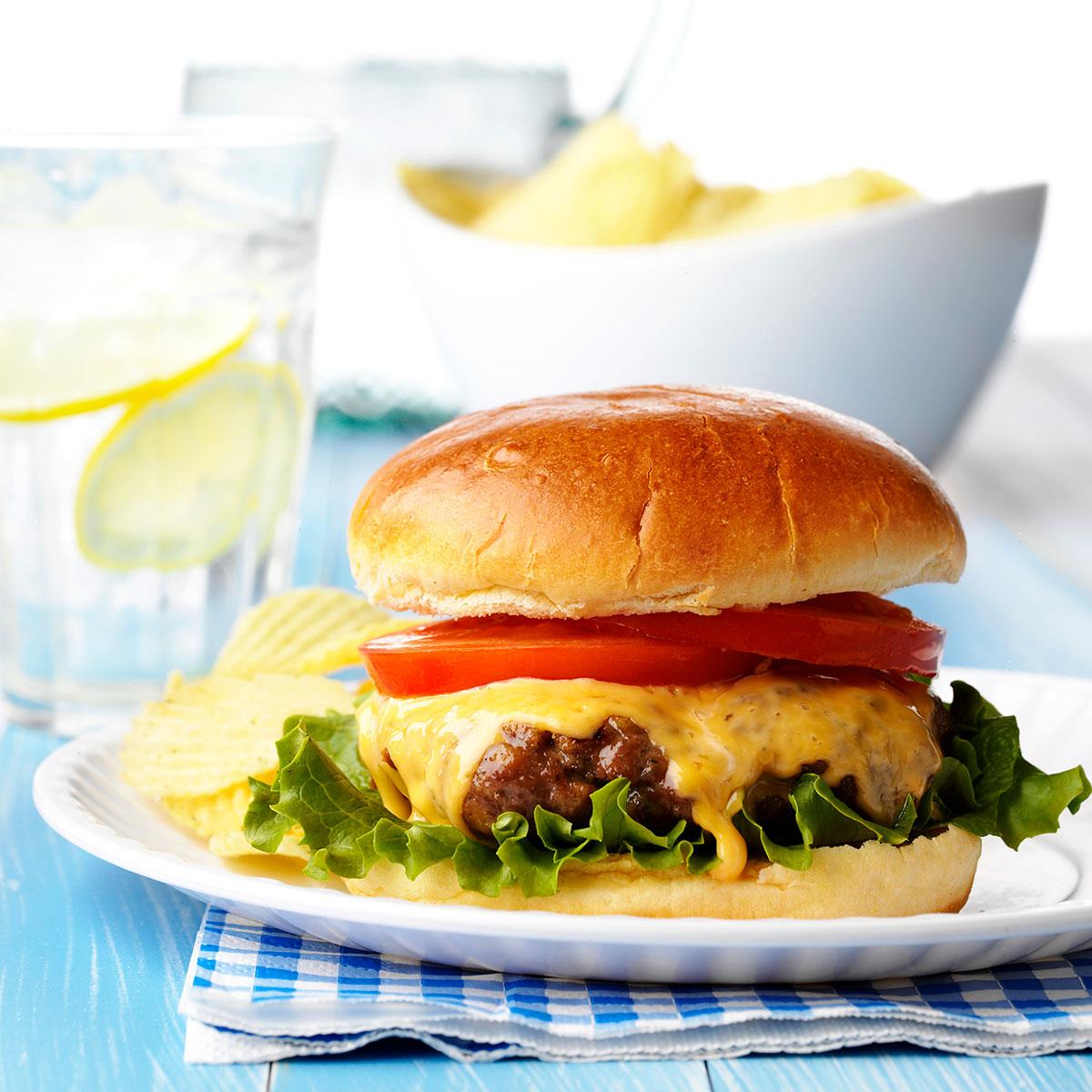 INGREDIENTS
1/2 cup seasoned breadcrumbs
1 large egg, lightly beaten
1/2 teaspoon salt
1/2 teaspoon pepper
1 pound ground beef
1 tablespoon olive oil
4 sesame seed hamburger buns, split
Toppings of your choice
DIRECTIONS (Susan Mahaney, New Hartford, New York)
1)In a large bowl, combine bread crumbs, egg, salt and pepper. Add beef; mix lightly but thoroughly. Shape into four 1/2-in.-thick patties. Press a shallow indentation in the center of each with your thumb. Brush both sides of patties with oil.
2)Grill burgers, covered, over medium heat or broil 4 in. from heat 4-5 minutes on each side or until a thermometer reads 160°. Serve on buns with toppings. Yield: 4 servings.
Chicken McNuggets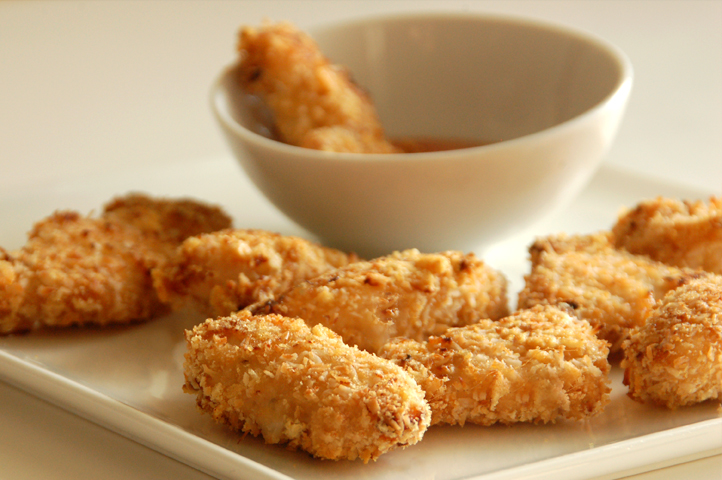 INGREDIENTS
1/4 cup butter, melted
1 cup panko (Japanese) breadcrumbs
1/2 cup grated Parmesan cheese
1/2 teaspoon kosher salt
1-1/2 pounds boneless skinless chicken breasts, cut into 1-inch cubes
Marinara sauce, optional
DIRECTIONS (Amanda Livesay, Mobile, Alabama)
1)Place butter in a shallow bowl. Combine the breadcrumbs, cheese and salt in another shallow bowl. Dip chicken in butter, then roll in crumbs.
2)Place in a single layer on two 15x10x1-in. baking pans. Bake at 375° for 15-18 minutes or until no longer pink, turning once. Serve with marinara sauce if desired.
Freeze option: Cool chicken nuggets. Freeze in freezer containers. To use, partially thaw in refrigerator overnight. Place on a baking sheet and reheat in a preheated 375° oven 7-12 minutes or until heated through. Yield: 8 servings.
Shamrock Shake
INGREDIENTS
3 tablespoons creme de menthe or 3 tablespoons 2% milk plus a dash of peppermint extract
1-1/4 to 1-1/2 cups vanilla ice cream
7 Girl Scout Thin Mint cookies
Green food coloring, optional
DIRECTIONS (Shauna Sever, San Francisco, California)
Place all ingredients in a blender in order listed; cover and process until blended. Serve immediately. Yield: 2 servings.
McDonald's french fries
INGREDIENTS
5 cups frozen French-fried potatoes
2 tablespoons olive oil
3 to 4 garlic cloves, minced
1/4 teaspoon salt
1/4 cup grated Parmesan cheese
DIRECTIONS (Taste of Home Test Kitchen, Milwaukee, Wisconsin)
Preheat oven to 450°. Place potatoes in a large bowl. Mix oil, garlic and salt; toss with potatoes. Arrange in a single layer on a large baking sheet.
Bake 15-20 minutes or until golden brown, stirring once. Sprinkle with cheese; toss lightly. Serve immediately. Yield: 5 servings.
McDonald's Cheeseburger
INGREDIENTS
1/4 cup steak sauce
2 tablespoons plus 1/3 cup seasoned coating mix, divided
1 pound ground beef
4 hamburger buns, split
4 lettuce leaves
DIRECTIONS
In a bowl, combine the steak sauce and 2 tablespoons of coating mix. Crumble beef over mixture and mix well. Shape into four 3-1/2-in. patties. Dip both sides of patties in the remaining coating. Place on an ungreased baking sheet.
Bake at 350° until a thermometer reads 160°, about 20 minutes, turning once. Serve on buns with lettuce. Yield: 4 servings.
Bacon, egg, and cheese biscuit
INGREDIENTS
4 cups biscuit/baking mix
1 cup shredded cheddar cheese
1 cup finely chopped fully cooked ham
1 teaspoon coarsely ground pepper, divided
1 cup 2% milk
3 tablespoons butter, melted
EGGS:
8 large eggs
1/2 cup 2% milk
1/4 teaspoon coarsely ground pepper
1/8 teaspoon salt
2 tablespoons butter
1 cup shredded cheddar cheese
Optional toppings: salsa, sliced tomato, red onion and avocado
DIRECTIONS (Fay Moreland, Wichita Falls, Texas)
Preheat oven to 425°. In a large bowl, combine biscuit mix, cheese, ham and 1/2 teaspoon pepper. Add milk; mix just until moistened.
Turn onto a lightly floured surface; knead gently 8-10 times. Pat or roll dough to 1-in. thickness; cut with a floured 2-1/2-in. biscuit cutter. Place 2 in. apart on an ungreased baking sheet. Brush with melted butter; sprinkle with remaining pepper. Bake 12-14 minutes or until golden brown.
Meanwhile, for eggs, in a bowl, whisk eggs, milk, pepper and salt. In a large nonstick skillet, heat butter over medium heat. Pour in egg mixture; cook and stir until eggs are thickened and no liquid egg remains. Stir in cheese; remove from heat.
Split warm biscuits in half. Layer bottoms with egg mixture and toppings as desired. Replace tops. Yield: 10 servings.
Honey mustard sauce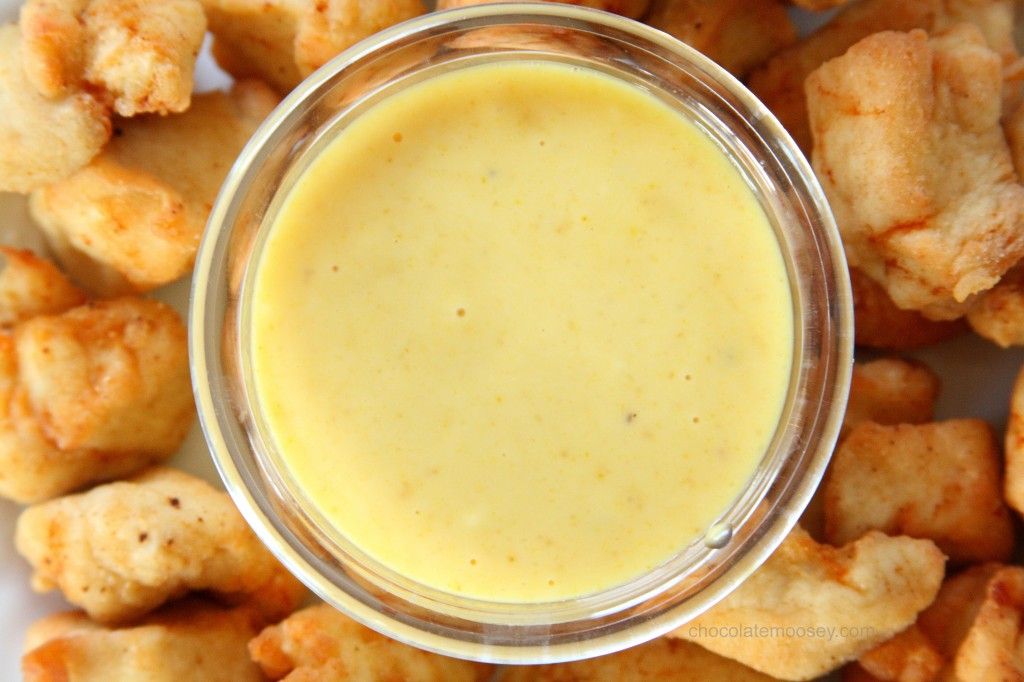 INGREDIENTS
1/2 cup stone-ground mustard
1/4 cup honey
1/4 cup rice vinegar —
DIRECTIONS (Sharon Rehm, New Blaine, Arkansas)
In a small bowl, whisk all ingredients. Refrigerate until serving. Yield: 1 cup.