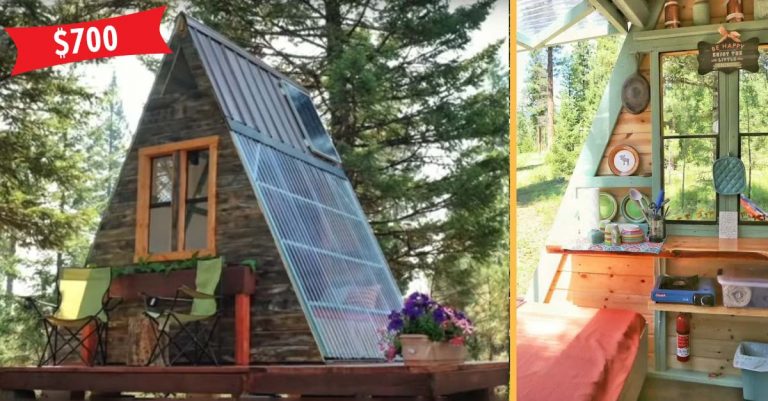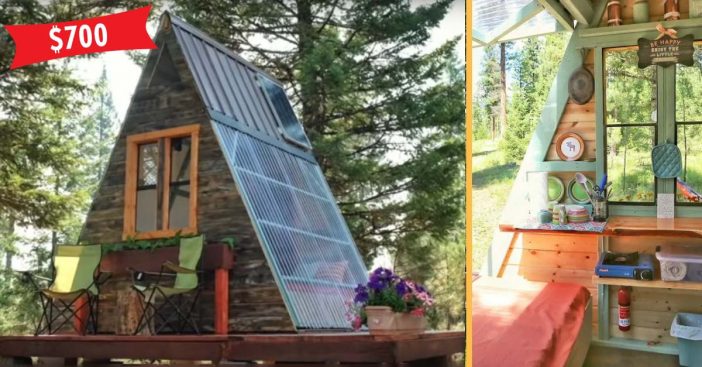 Tiny homes are super popular these days. If you don't have the money or need for a tiny home, but love to camp, you can now build your own A-frame cabin for only $700. If you'd rather not purchase and build your own, you can stay in one on Airbnb for around $100 per night. It looks so fun!
The tiny home cabin design is pretty simple and uses an A-frame cabin design. One couple built this small cabin in just about three weeks and they didn't have any previous experience building something like this!
See the photos of this A-frame tiny cabin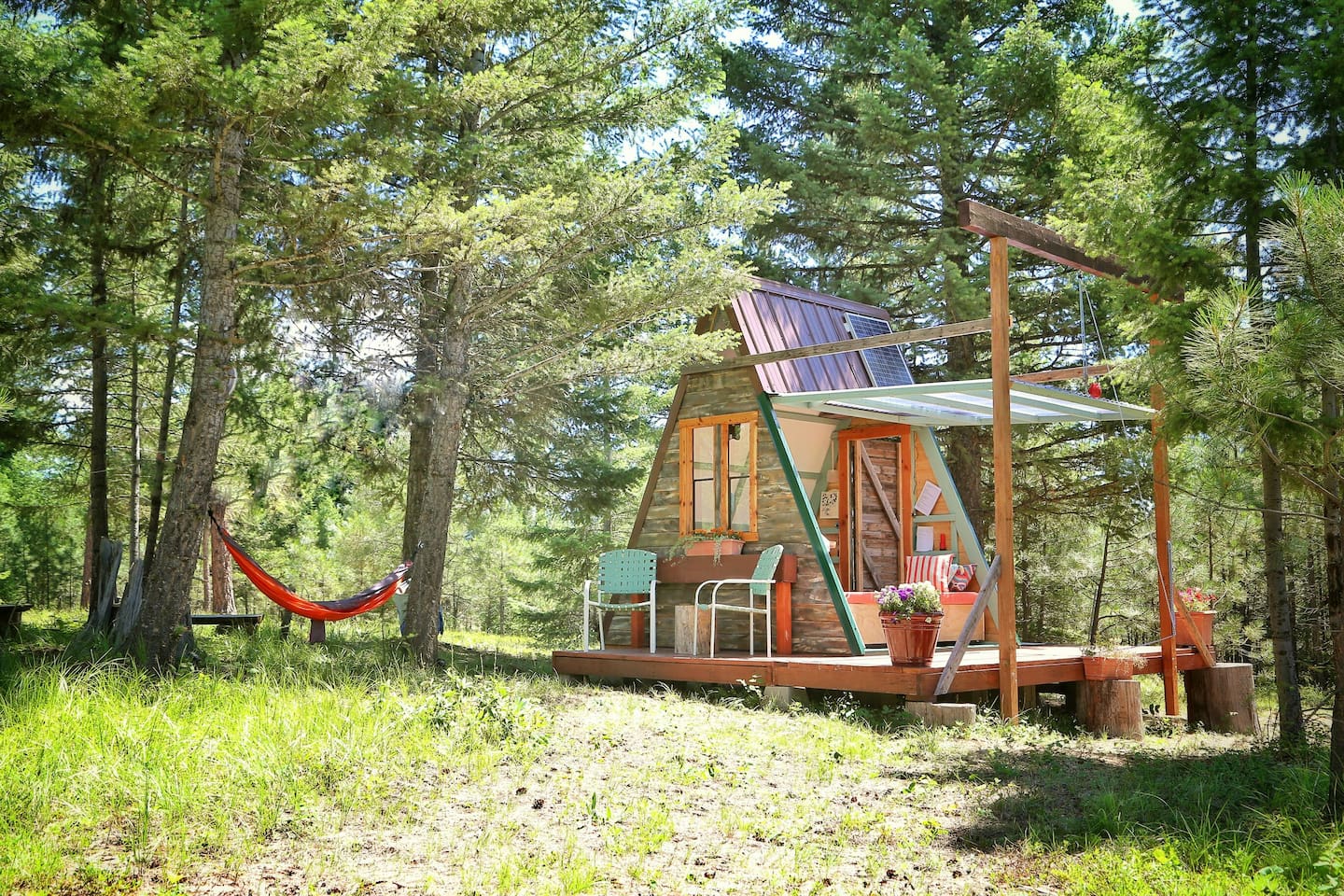 It uses upcycled materials to keep the costs low too. The tiny cabin is only 80 square feet, making it the perfect camping retreat for two. The cabin on Airbnb has two beds, which can be pushed together to make a larger bed for one or two!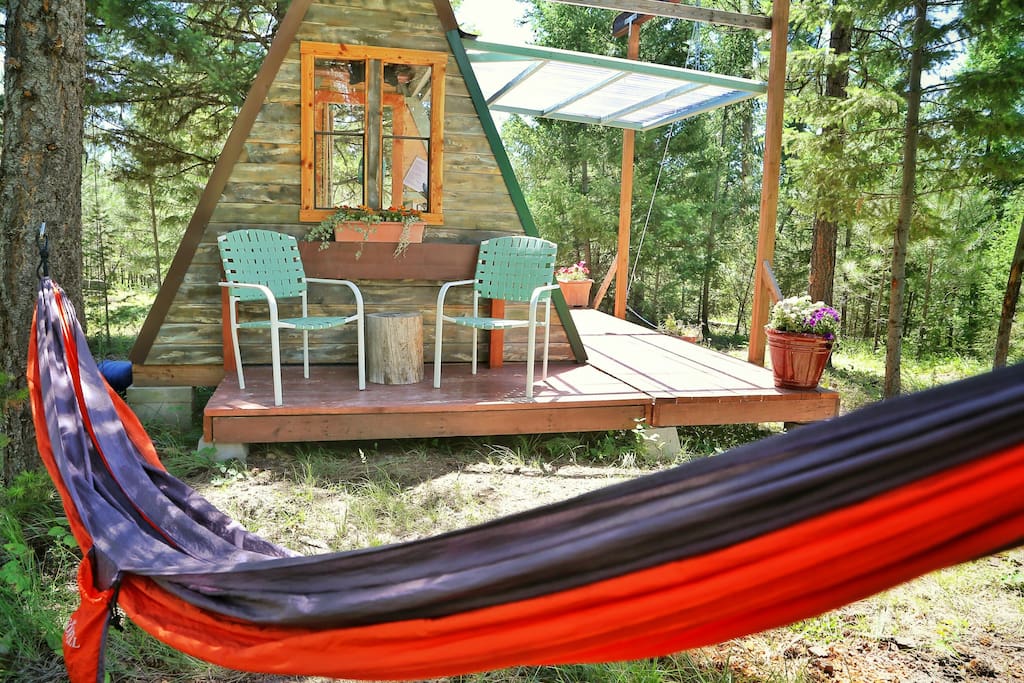 It is also completely off the grid but still has electricity. The cabin has a small solar panel that will keep a light on and charge phones. While the cabin is too small for a bathroom, if you book on Airbnb, they said a toilet and shower are only about a minute walk away.
There is even a hammock right outside, perfect for relaxing!
Where is the Airbnb listing located?
This tiny home cabin is located in Missoula, Montana. If you're interested in learning more about how they built this tiny cabin (and how you can too) or renting it for the night, click here.
Would you want to build one of these tiny cabins for yourself to camp in? Or would you love to go on vacation to Montana and stay here?
So far, there are amazing reviews on Airbnb including one that shares, "As you can see, it is an amazing space, it is as good (if not better) than the pictures you see — and the hosts are extremely easy to work with, nice, genuine people. Get off the grid and enjoy this one, you won't regret it!"
View this post on Instagram
If you enjoyed this article, please SHARE with your friends and family who would love to stay in one of these tiny cabins that looks like a tent!