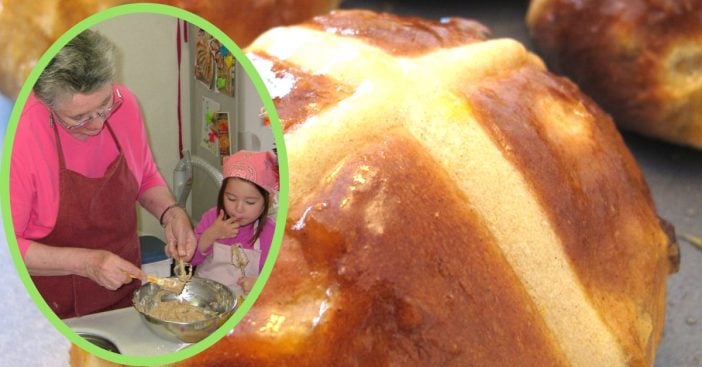 Do you remember Easter morning when your mother or grandmother would pull out those delicious hot cross buns from the oven? Hot cross buns have been an Easter staple for many years. They are a yeasted sweet bun with spices, raisins or currants. They often have a piped icing cross on top.
While you can certainly buy these delicious treats at your local grocery store, you can make them at home too! Think of all the memories you will uncover as you bake your very own nostalgic hot cross buns for Easter. All you need is the hot cross buns recipe below!
Here's what you'll need to make about 2 1/2 dozen hot cross buns: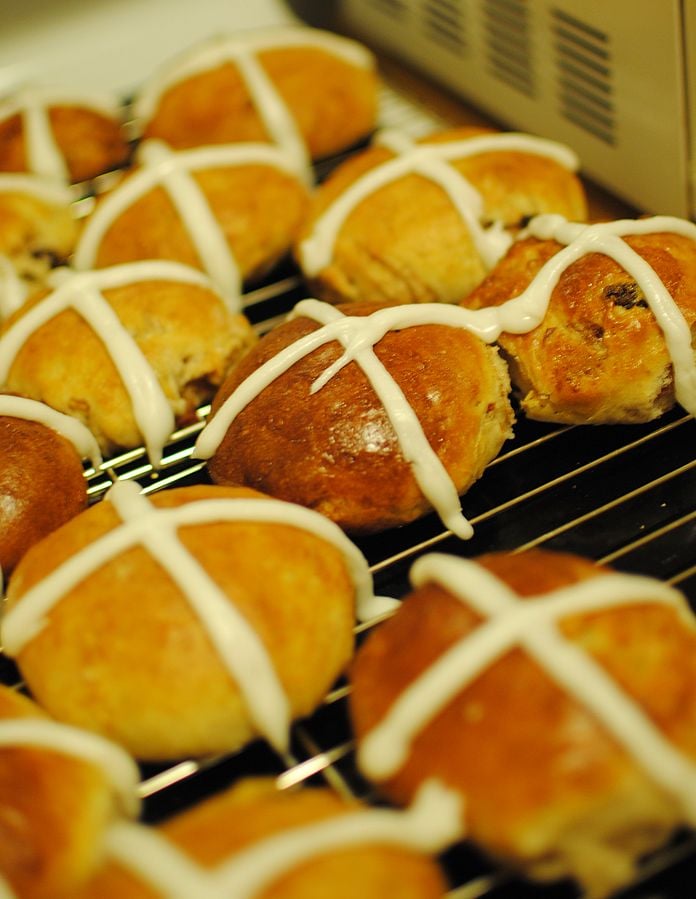 INGREDIENTS:
2 packages (1/4 ounce each) active dry yeast
2 cups warm whole milk (110° to 115°)
2 large eggs
1/3 cup butter, softened
1/4 cup sugar
1-1/2 teaspoons salt
1 teaspoon ground cinnamon
1/4 teaspoon ground allspice
6 to 7 cups all-purpose flour
1/2 cup dried currants
1/2 cup raisins
1 large egg yolk
2 tablespoons water
ICING:
1-1/2 cups confectioners' sugar
4 to 6 teaspoons whole milk
Here's the full recipe for hot cross buns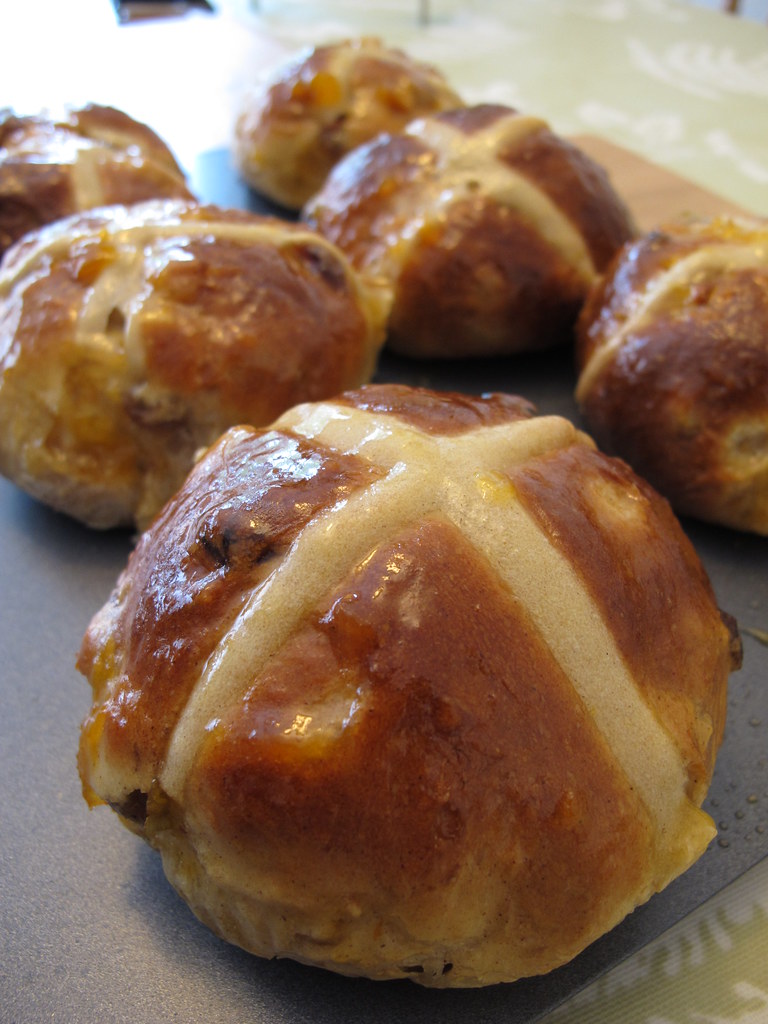 The recipe is courtesy of Reader's Digest. 
In a small bowl, dissolve yeast in warm milk. In a large bowl, combine eggs, butter, sugar, salt, spices, yeast mixture, and 3 cups flour; beat on medium speed until smooth. Stir in currants, raisins and enough remaining flour to form a soft dough (dough will be sticky).
Turn onto a floured surface; knead until dough is smooth and elastic, about 6-8 minutes. Place in a greased bowl, turning once to grease the top. Cover with plastic wrap and let rise in a warm place until doubled, about 1 hour.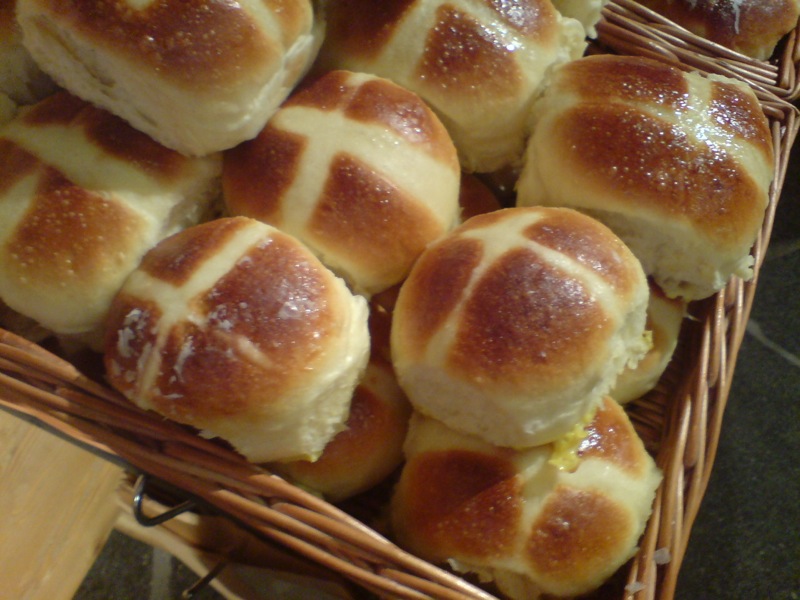 Punch down dough. Turn onto a lightly floured surface; divide and shape into 30 balls. Place 2 in. apart on greased baking sheets. Cover with kitchen towels; let rise in a warm place until doubled, 30-45 minutes. Preheat oven to 375°.
Using a sharp knife, cut a cross on top of each bun. In a small bowl, whisk egg yolk and water; brush over tops. Bake for 15-20 minutes or until golden brown. Remove from pans to wire racks to cool slightly.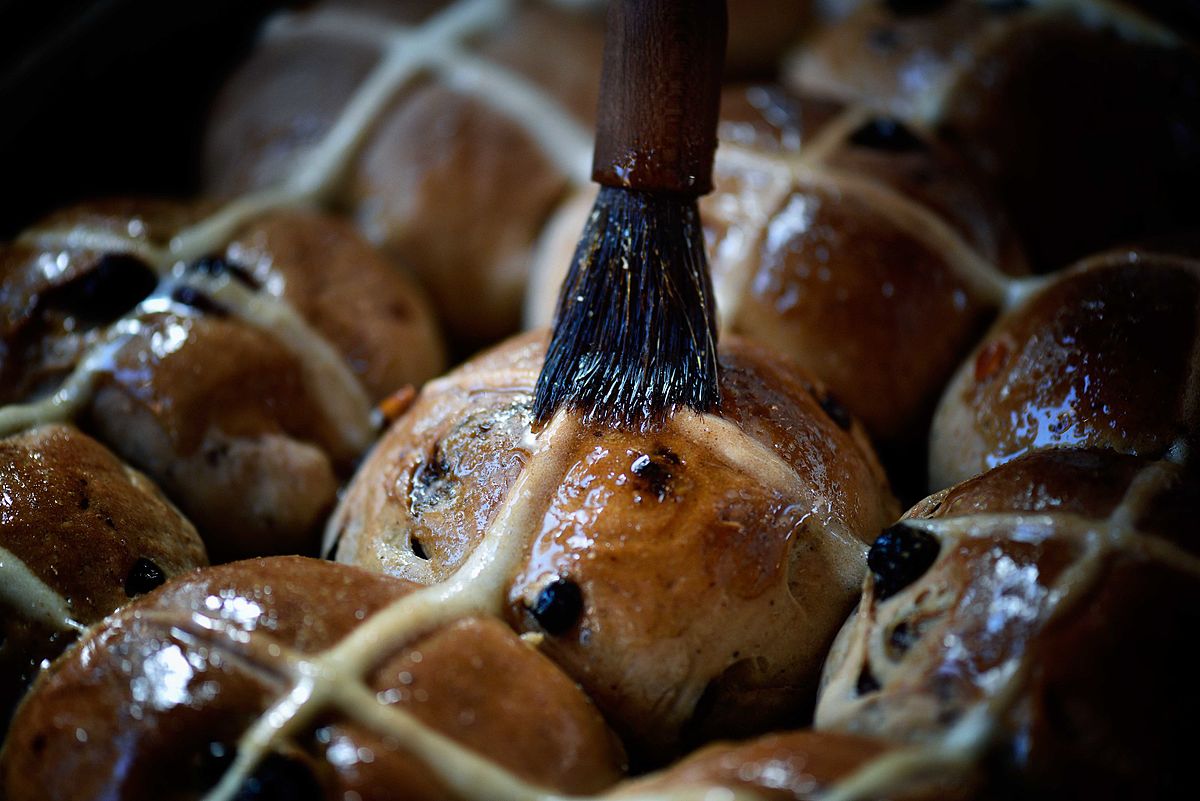 For icing, in a small bowl, mix confectioners' sugar and enough milk to reach desired consistency. Pipe a cross on top of each bun. Serve warm.
Will you be making hot cross buns for Easter Sunday? I can't wait to bite my teeth into these warm, gooey hot cross buns! Please SHARE this article with a friend who has been looking for the recipe for hot cross buns!
Watch the video below to follow along while baking hot cross buns: