Nothing is worse than when you take the photo of the perfect couple and there's a topless man in the background, taking up all the attention.
I mean the guy in this photo definitely adds comedic effect, but after an engagement, I'm not sure comedy is what is desired.
After Ashley Guice's best friend sister (?) was proposed to, her and her brand new fiance posed for a photo with beaming smiles – but little did they know the picture of their cherished memory had been accidentally photobombed.
So, Ashley posted the photo to a Facebook group begging for some technical help to photoshop the pic.
Ashley wrote:
Help! My best friend's sister just got engaged and she's the one in the photo.

This was right after they got engaged and she wants to keep the photo forever and she wants the guy in the background photoshopped.

I cannot for the life of me photoshop him out! Can anyone help me out without us having to crop the image.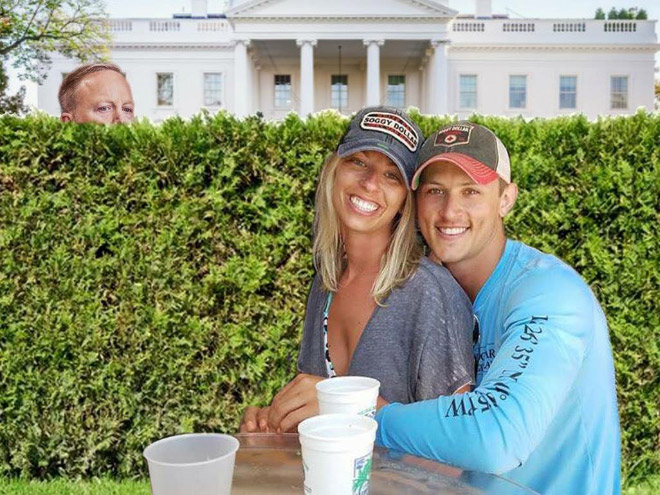 Of course intense trolling ensued…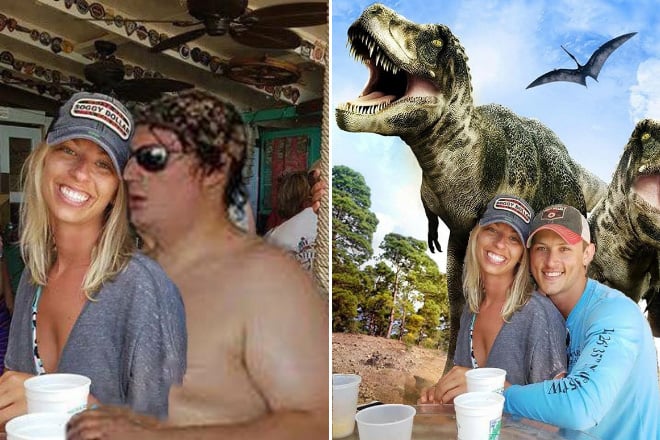 That was a particular favorite.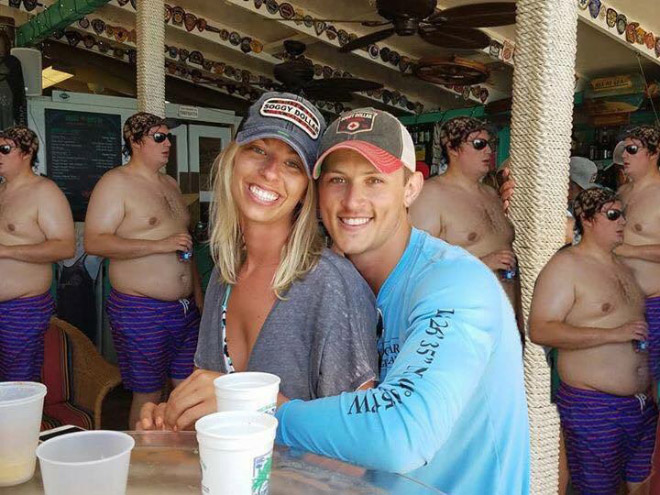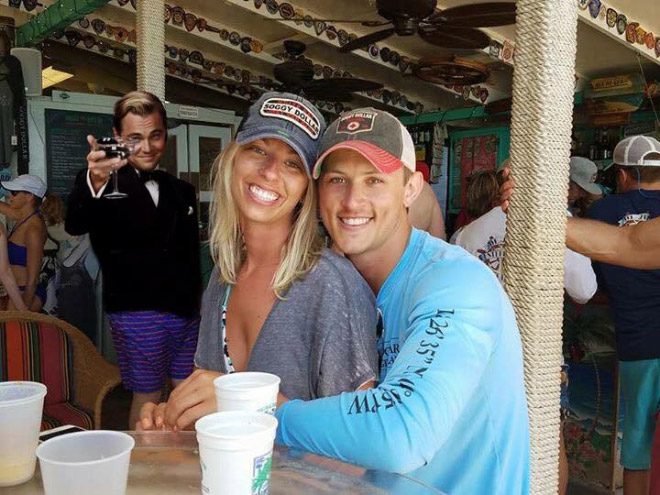 Political…