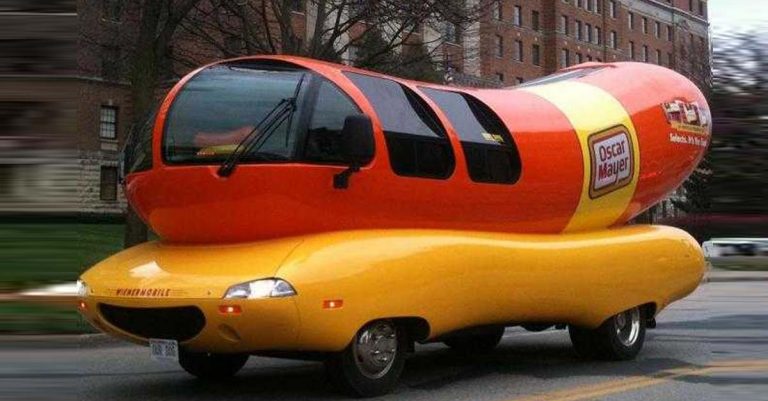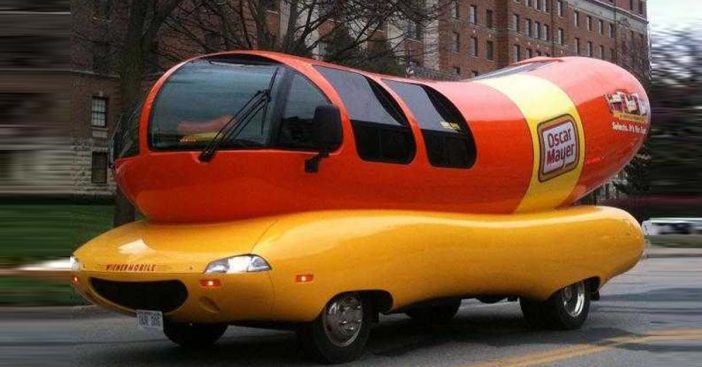 If you love hot dogs and are looking for a new job that involves traveling around the country, we have just the job for you! Oscar Mayer recently announced that they are hiring a "hotdogger" to travel around the country in one of their 27-foot Wienermobiles.
What exactly does a "hotdogger" do? Basically, the job involves being a full-time spokesperson for Oscar Mayer and driving their Wienermobile around the country. This job is for one year. If you love being in the spotlight and traveling, this may be the perfect job for you.
Find Out More About What A Hotdogger Does
https://www.instagram.com/p/Bu_sSEPn6dD/
The job description says that the hotdogger will be doing "radio and television appearances, newspaper interviews, grocery store and military visits, and charity functions." Oscar Mayer is looking for applicants with a college degree, specifically a BA or BS in public relations, journalism, communication, marketing, or advertising. However, it says they are open to other majors if you really have a desire for the gig.
https://www.instagram.com/p/BuehLxKHwQb/
The job includes full-time travel from coast to coast, so make sure you're ready to drive every day! You would also be in charge of "organizing promotions and pitching TV, radio and print media." No word on what the pay is, but it says that the job offers a competitive salary as well as expenses, benefits, and team apparel. There are over a thousand people who apply to become a hotdogger every year, but don't let that stop you if this is your dream!
How Many Wienermobiles Are There In The United States?
https://www.instagram.com/p/Bs_baYTBEqt/
Oscar Mayer says that there are generally six different Wienermobiles driving around the country at once. Have you ever seen one on the road or in your city? The first Wienermobile was actually created in 1936 and has been an American icon ever since. There is even one in a museum in Michigan.
https://www.instagram.com/p/BstAZMnHVCw/
If you are interested in applying to become a hotdogger, check out more details about the job and learn how to apply here. Would you ever want to do this job or do you know someone who might? Please SHARE this with anyone who might be interested in learning about how to become a hotdogger or who just might get a laugh out of this job posting!
https://www.instagram.com/p/BrlMe1FnDqu/
Check out the video below of what it is really like to be a hotdogger for Oscar Mayer and get to drive the iconic Wienermobile: