All of us at DYR love our tiny homes and we know you do, too! There's just something so satisfying about seeing these small homes, all the work that goes into them, and seeing how gorgeous they come out. This one tiny home that was featured on Living Big In A Tiny House is no exception! We're so in love with the exterior, but wait until you see the interior!
The tiny home features high ceilings but a cozy, homey feeling inside when you want to curl up with your loved one for a TV night. The kitchen is perfectly sized as well so you and your spouse won't end up on top of one another. Check out these photos!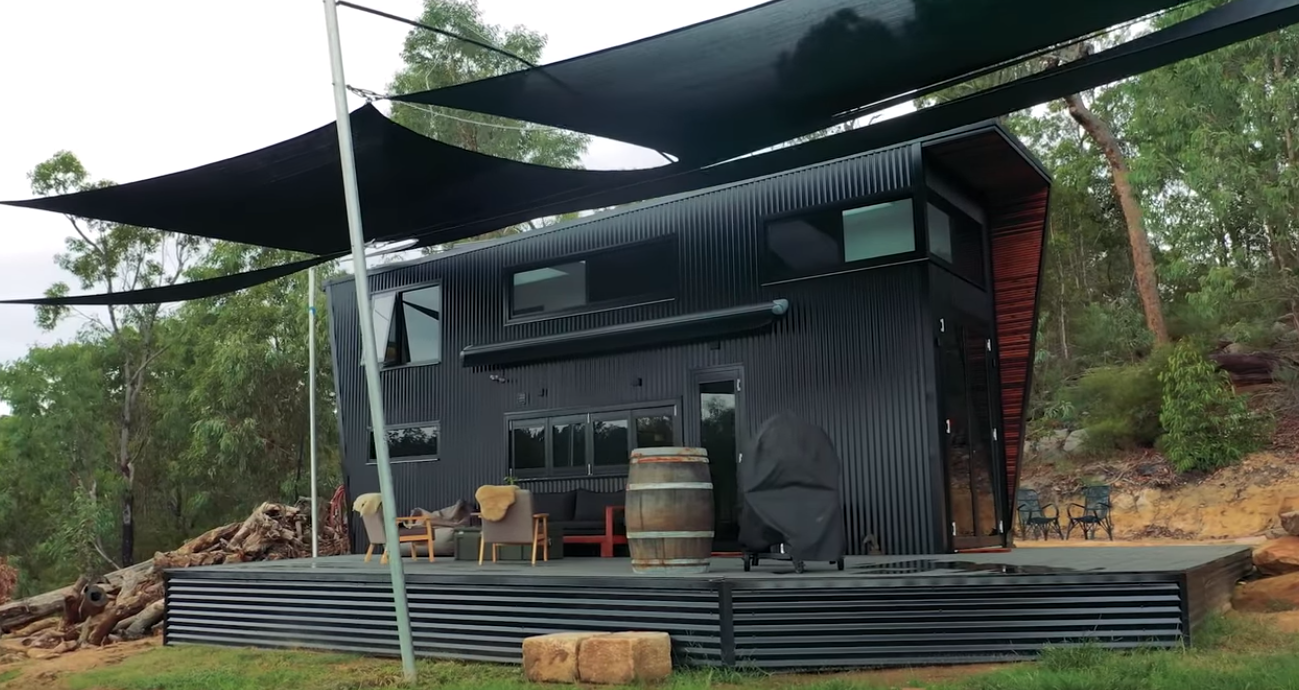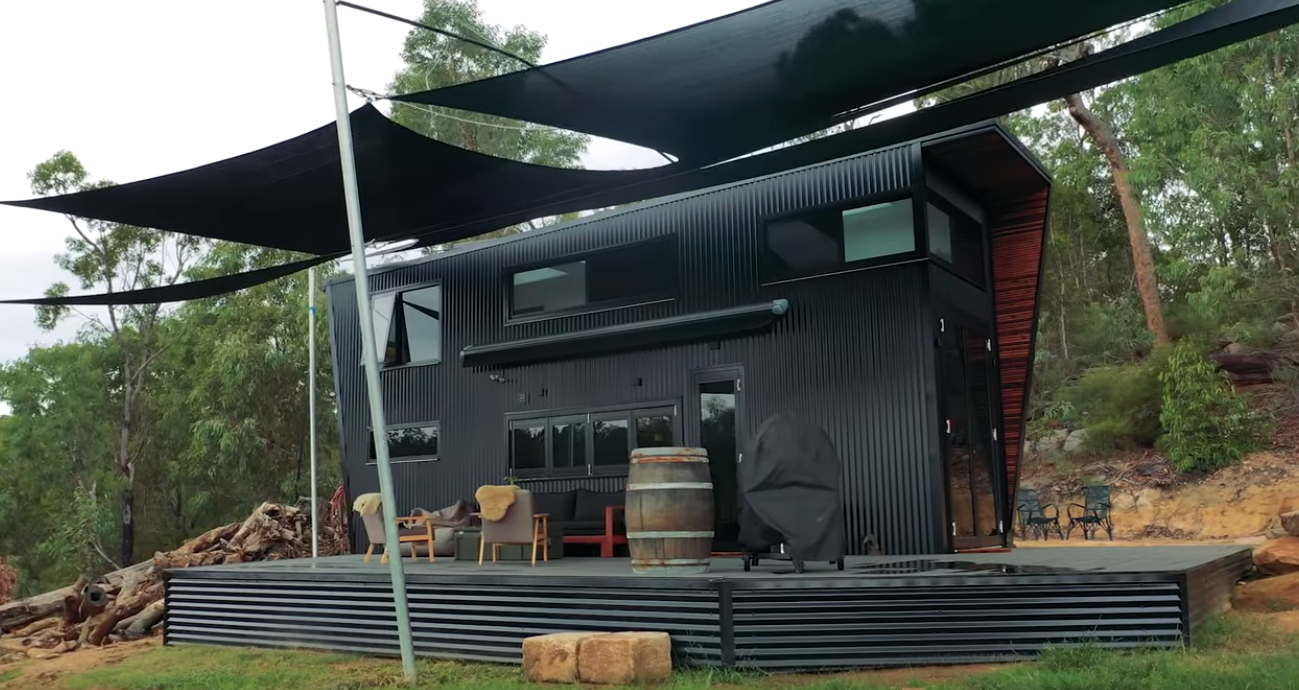 It's just so beautiful and sleek! Wait until you see the inside… it's much bigger than it appears to be!
This photo was taken from the middle of the kitchen area, which is right next to their lounge area. You can see the couch and flat screen from here! The lighting fixtures on the ceiling are absolutely perfect for creating that cozy atmosphere.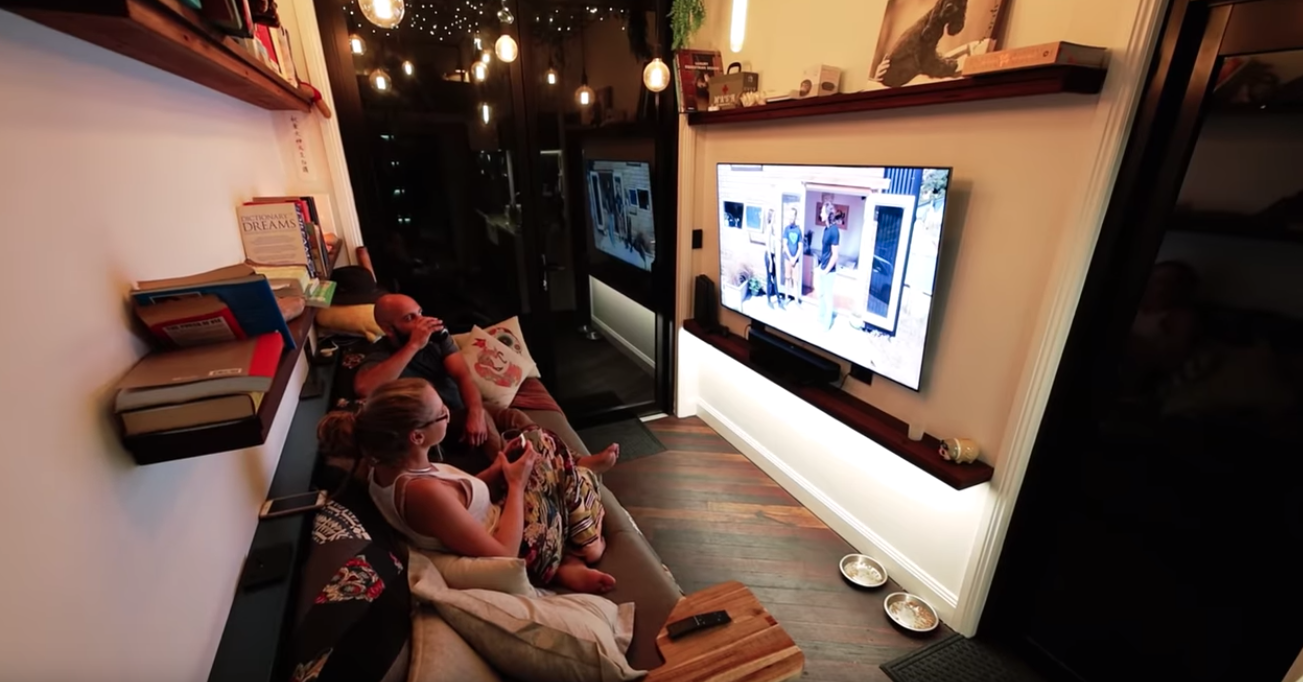 Here's a photo of the happy couple who owns this beautiful tiny home, relaxing in front of the TV together. I already want in on this gorgeous house!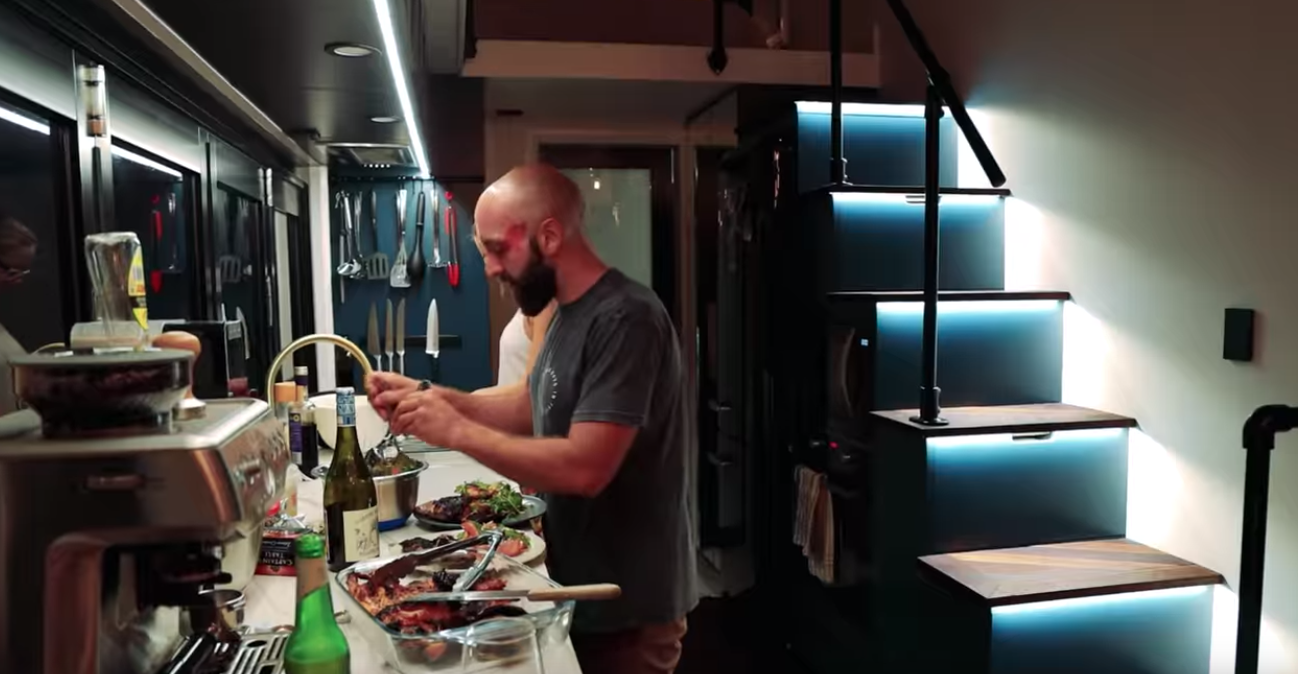 Perfectly ample space for both partners to be cooking in the same area! Additionally, there's also plenty of space for the food, which is the most important part! Notice the staircase there? What does it lead to?
Read onto the NEXT page for more photos of this beautiful tiny home…