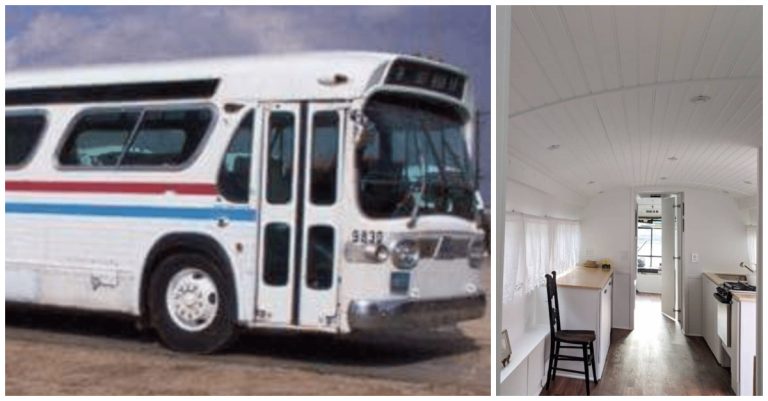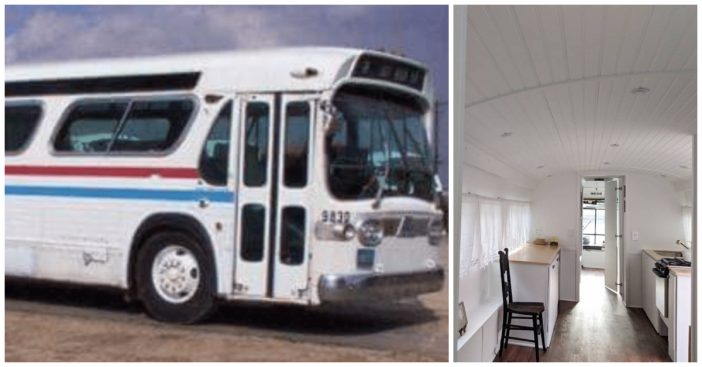 Would you (or could you) live in an RV? Many people aspire to quit their jobs and travel the world. Some people buy movable tiny homes or a buses and reduce their expenses, allowing them to travel and work remotely.
Check out this 1966 GMC Greyhound Commuter Bus that was transformed into a beautiful RV tiny home. It is listed for sale in New Jersey for $149,000.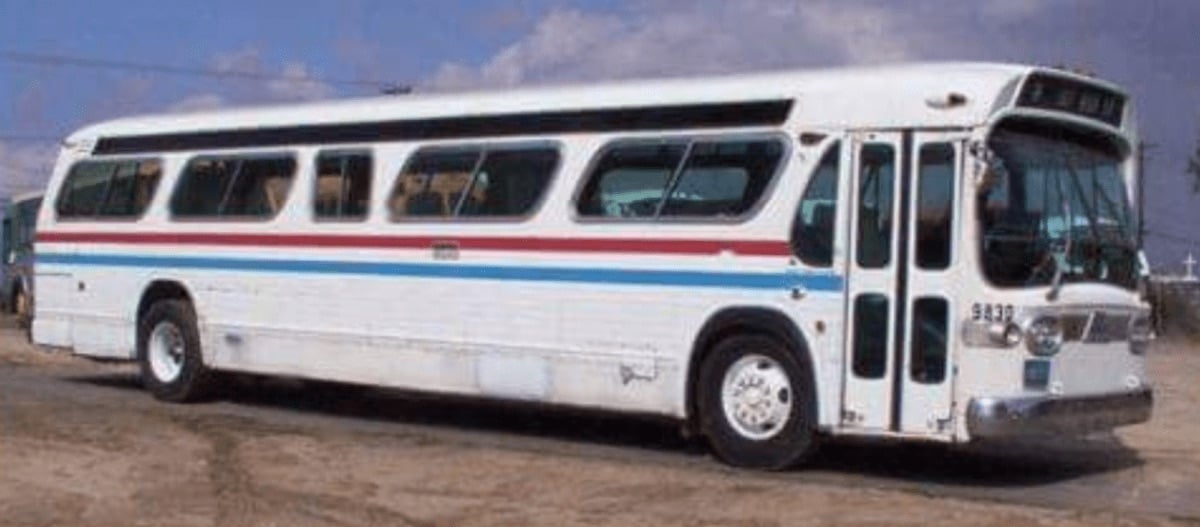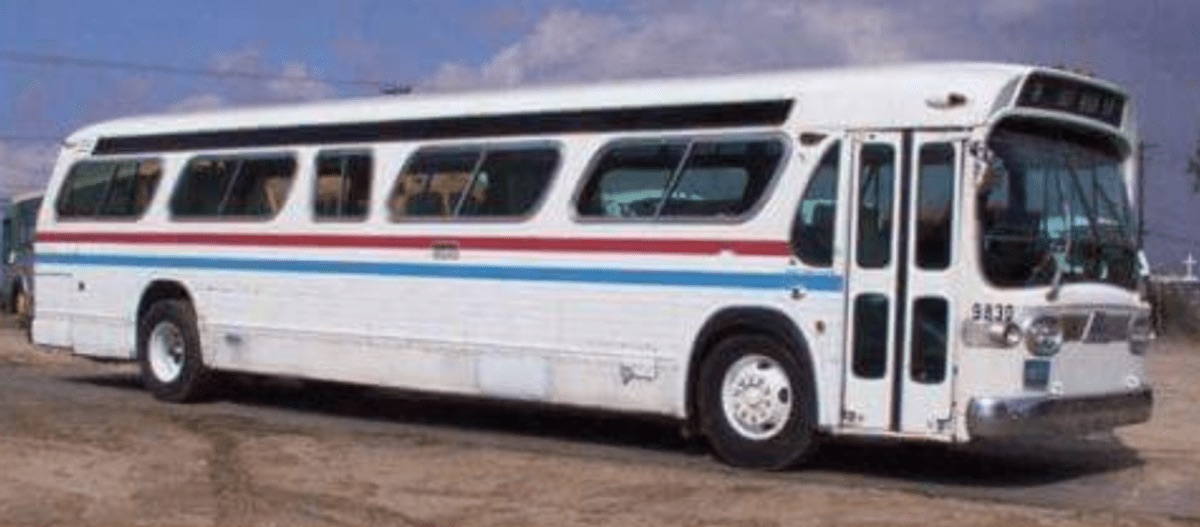 At 400 square feet, it has two bedrooms and one bathroom.
It also includes a kitchen space with tiny appliances. The kitchen has windows with flowing white curtains.
The pictures give off a very nostalgic feel. The tiny house listing shows the original bus with seats and how they transformed it to look like something completely new and different. The decor is mainly white and it is decorated with black and white photos.
The bathroom is also a pristine white with wood accents. It has a composting toilet and a stand-alone shower.
The listing's description says that it was purchased from a fleet of buses in California in 2015. It also describes a lot of the work that was done to complete the project of restoring a large greyhound bus into a traveling tiny home. The bus is now completely drivable with a manual transmission.
Tiny homes are gaining popularity due to a person's ability to buy a home for cheap, travel and cut down on expenses and debt. A home is considered a tiny home if the square footage is under 1,000, whether it is moveable or not.
We love the look of this old Greyhound bus turned RV. It looks so beautiful and nostalgic!
Do you love this RV? What do you think of the pictures? Could you ever live in something like this?
If you liked this article, please pass it along to a friend!