Tiny homes are sweeping the nation and some of them don't even look like real homes at all. Boat designer turned tiny house builder Kurth Hughes built a tiny home that looks just like a lunar lander. You won't believe what the inside and the outside look like.
If you are interested in space or tiny homes, you won't want to miss these photos. This home is one-of-a-kind.
See The Stunning Photos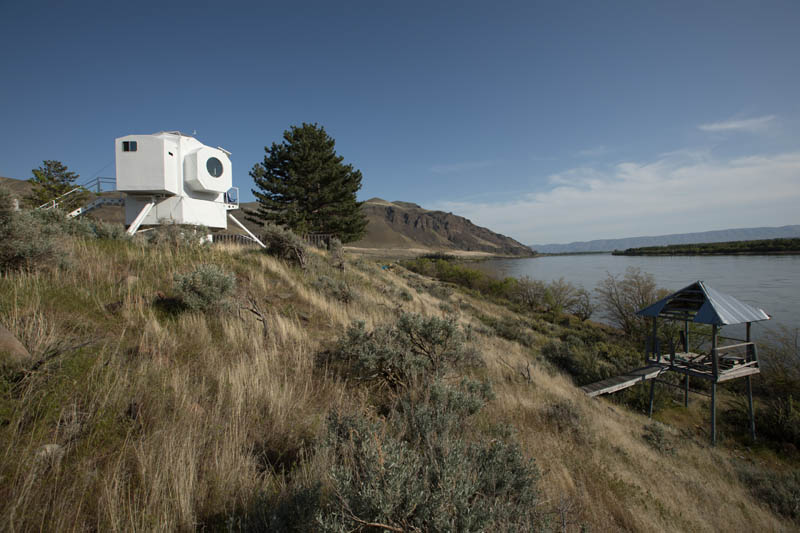 The home was built in Washington on the Columbia River so the views are extraordinary. The home itself is just 250 square feet and is hexagon shaped. It sits about 9 feet above the ground, giving those in the home amazing views. Even in such a tiny space, it contains a bedroom, kitchen, bathroom, and dining area.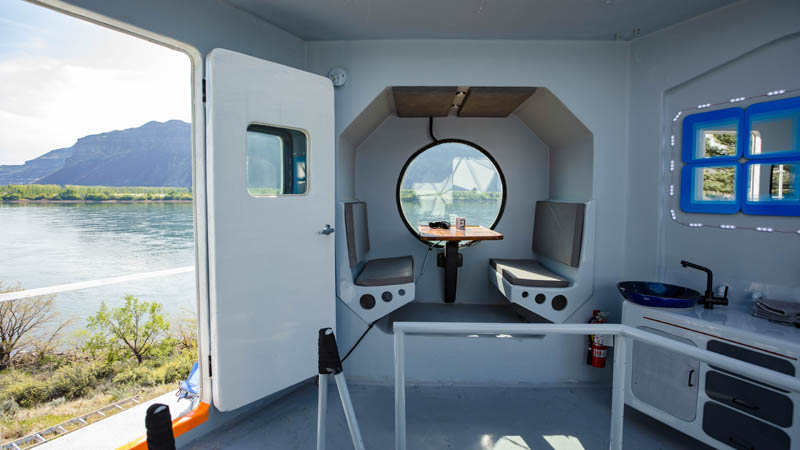 The sink is in the main area and is a very cool, modern looking blue sink. This gives the home even more of a space feel. It also features a geodesic dome skylight. Perfect for looking up at the stars in the evening and bringing in natural light during the day.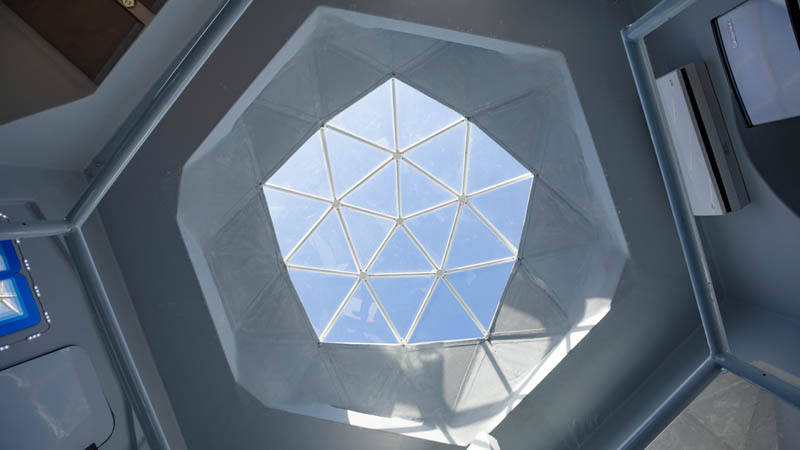 To get into the tiny home, you climb a ladder to get inside. You must climb down more stairs to get into the bedroom, which is only big enough to fit two people at a time.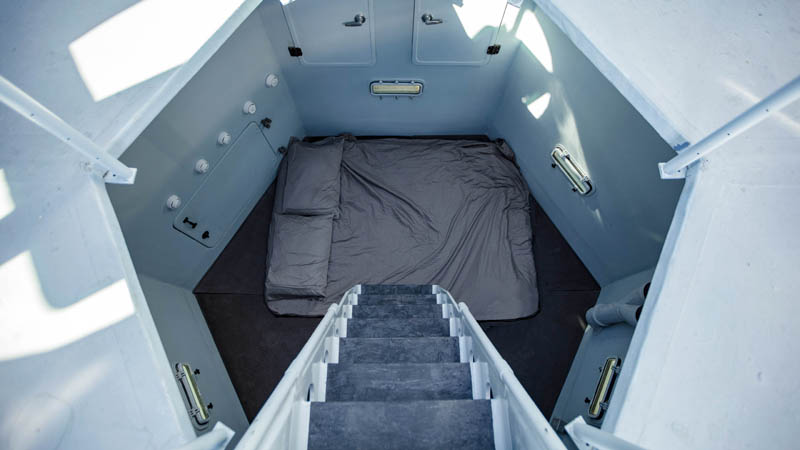 The dining nook gives a nod to Kurth's past of boat designing. The table is made from recycled wood from his first ever sailboat. The dining nook also features a large window that looks out on the peaceful river. Kurth also made sure to add a space to sit outdoors to check out the gorgeous views all around. The deck has just enough room for a few chairs.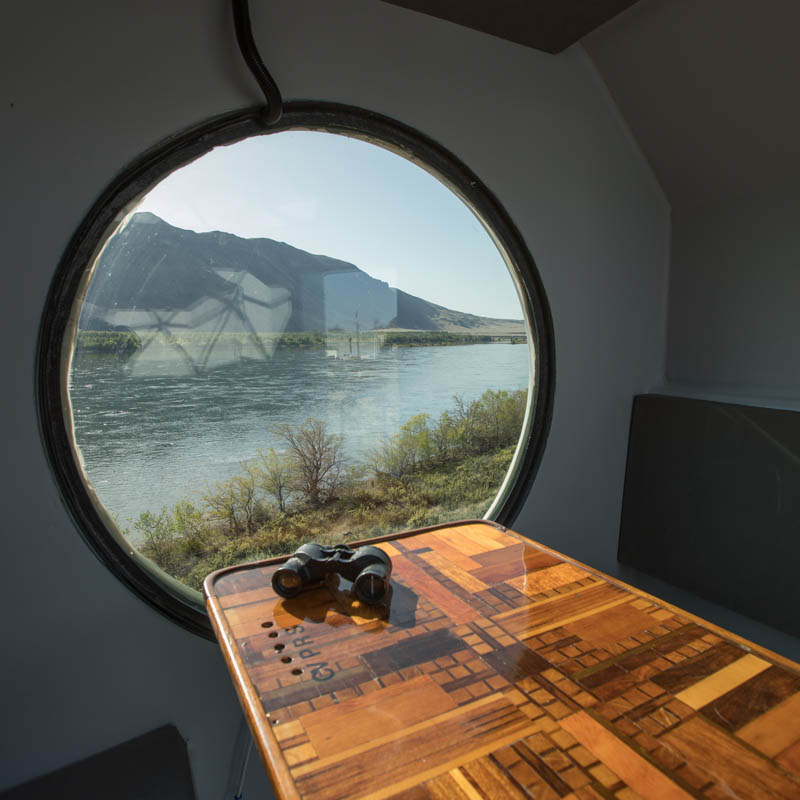 Learn More About Lunar Landers
A lunar lander is a spacecraft that is designed to make a Moon landing. There are different design factors based on how long the trip is, what type of trip, if there is a crew onboard or not, etc. One of the most famous Lunar Landers was the Apollo Lunar Module, which helped men step foot on the moon.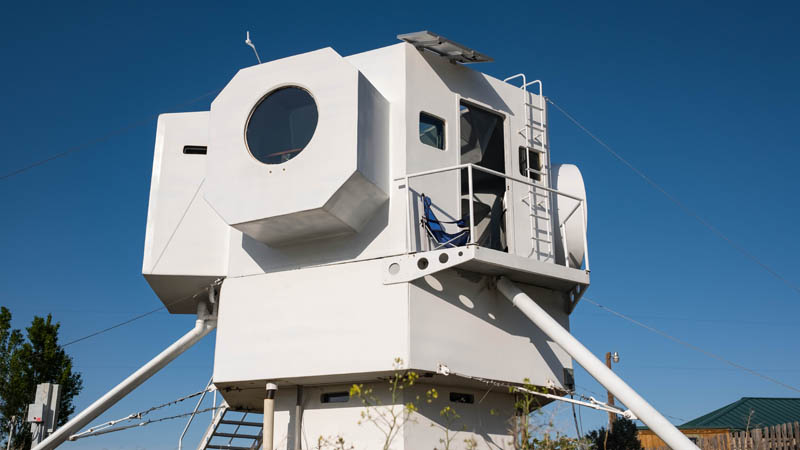 Do you like the look of this tiny home? Could you ever live there? It sure looks like one of the most unique and smallest tiny homes and was featured as the House of the Week on Zillow.
If you enjoyed this article, please SHARE it with a friend who loves space or tiny homes and would love to live here!
Check out this video of the tiny inside of a Lunar Lander. Could you live in such a small space?