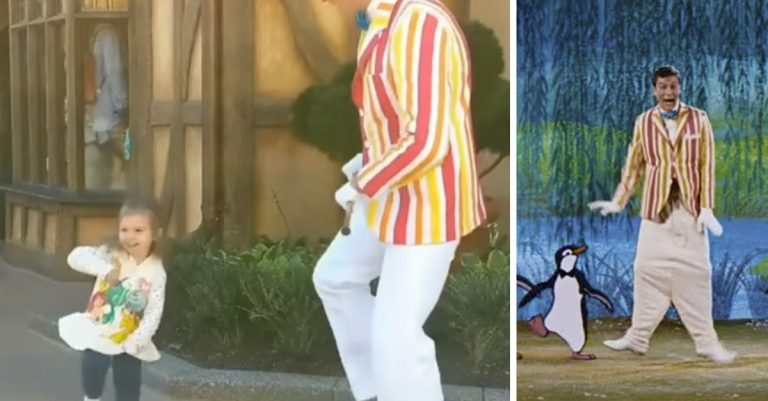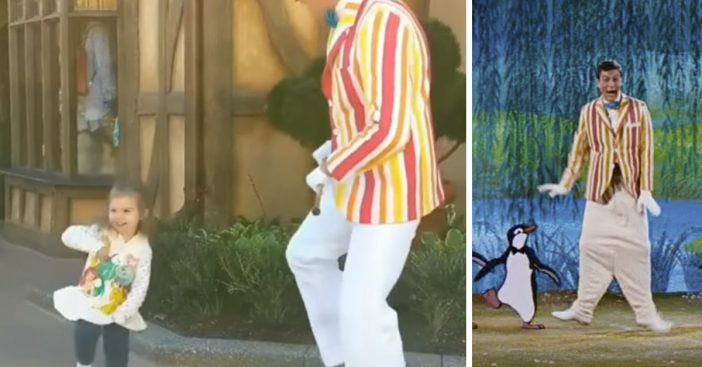 A two-year-old got to dance with her favorite Mary Poppins' character Bert at Disney World. You have to check out her moves! She can already dance quite well for such a young age and performed the dance that was made famous by Dick Van Dyke. Her name is Marceline Raider, and she was even named after something Disney related!
Marceline's mom, Amanda, named her after Walt Disney's hometown of Marceline, Missouri. Marceline was visiting Disney World with her family when she spotted the character Bert from Mary Poppins. Amanda says that the 1964 Mary Poppins is Marceline's favorite Disney movie and she loves to sing and dance to the music.
Check out the video of Marceline dancing below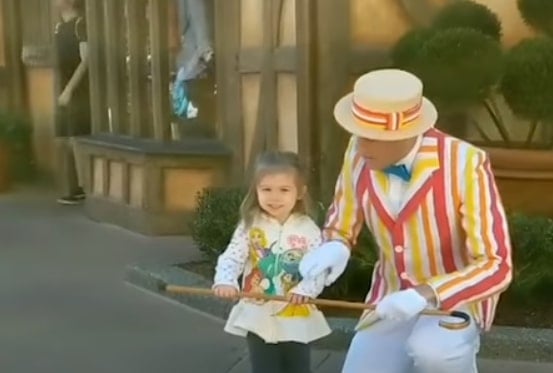 Amanda said that Marceline watches Mary Poppins nonstop and is always very happy when she is at Disney World. At their recent trip to celebrate Marceline's birthday, she spotted Bert in the park. Marceline got so excited she ran up to Bert to meet him! She then broke out in dance and the pair danced together in this adorable video.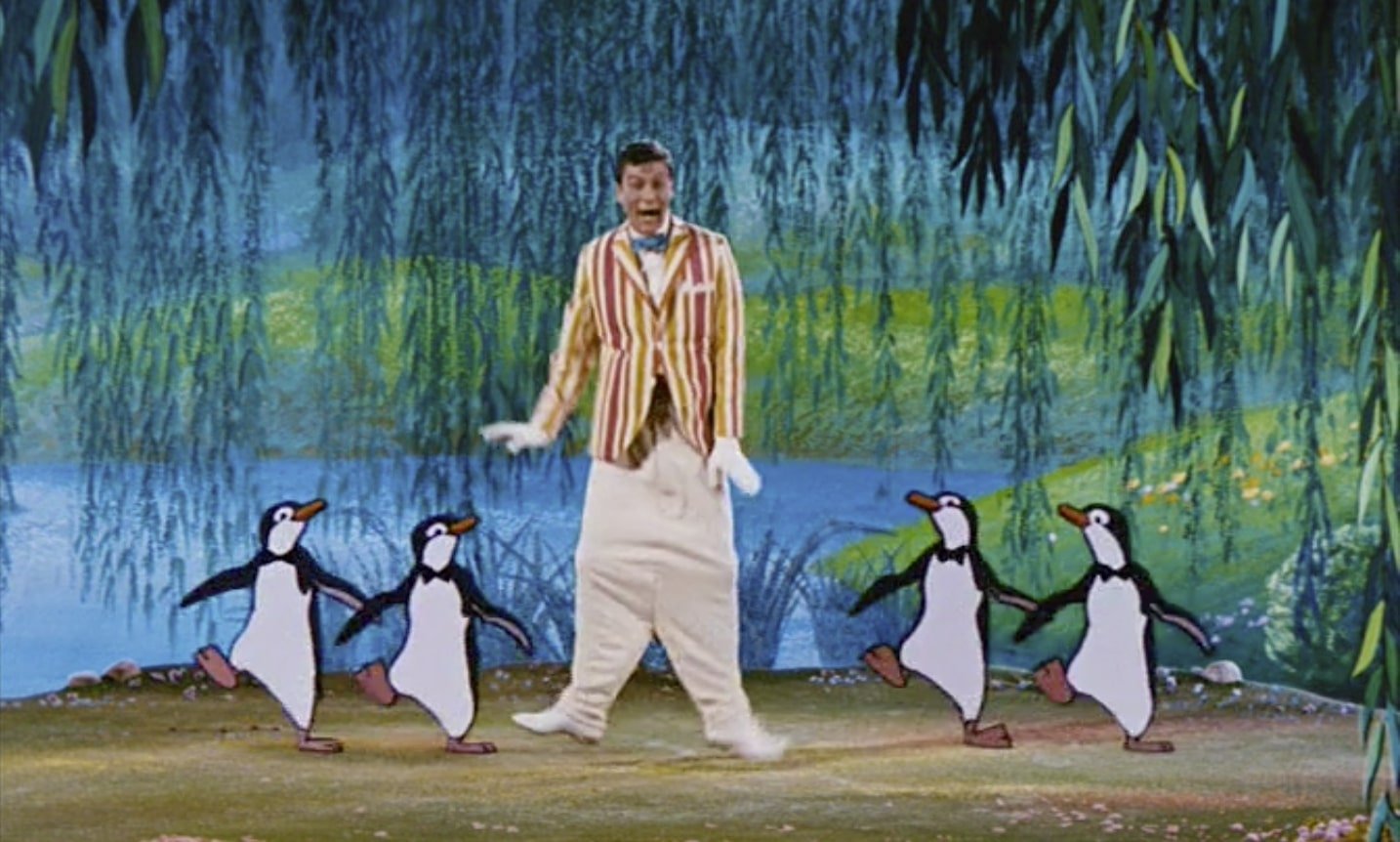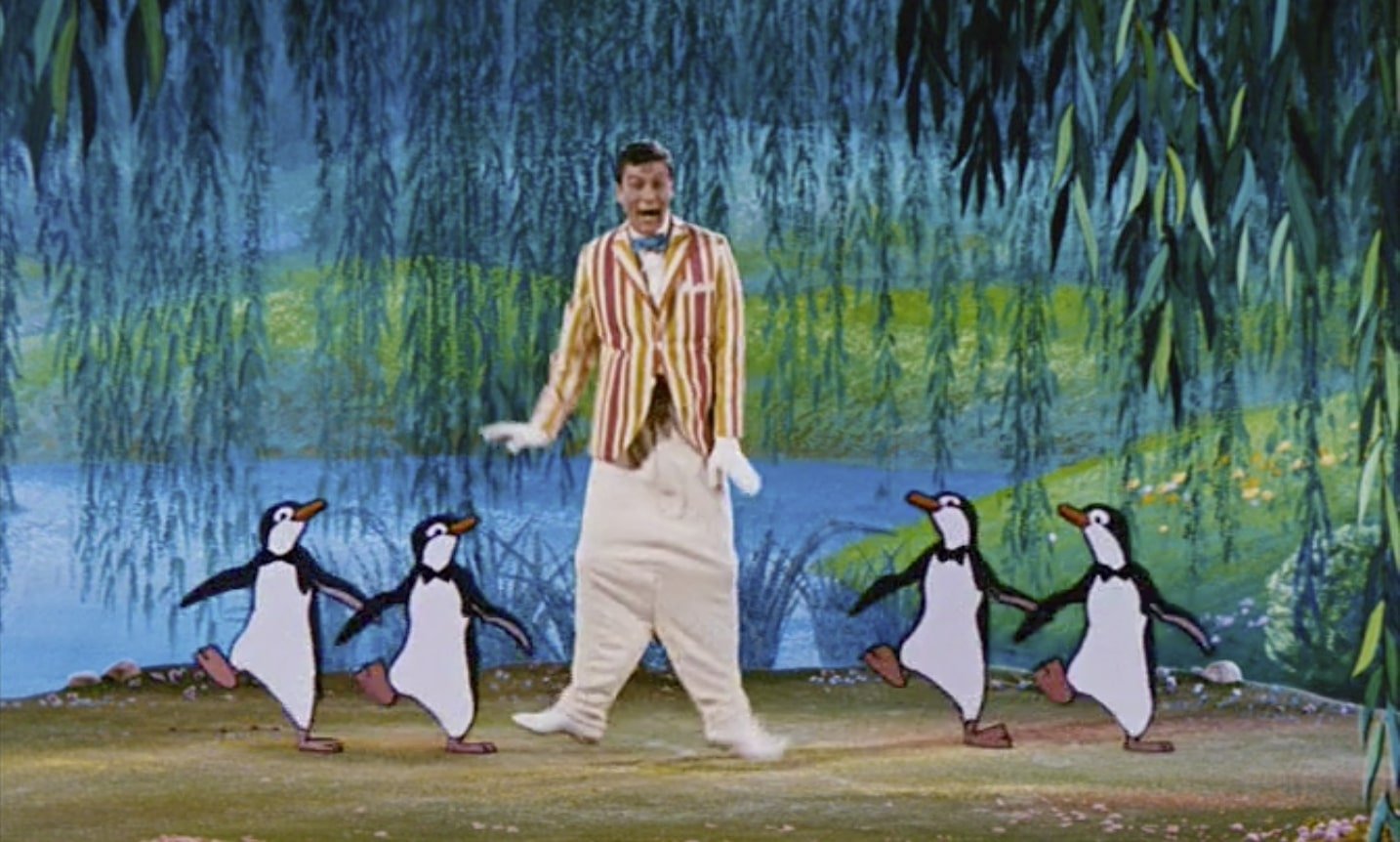 Marceline can do the penguin dance, that was made popular by Dick Van Dyke's Bert in the original film. Marceline and the Disney Park Bert ended the dance with a leg kick. She dances so hard that she falls at the end. Don't worry, Marceline is okay! Amanda said that Marceline's favorite song to sing from the film is "Spoonful of Sugar."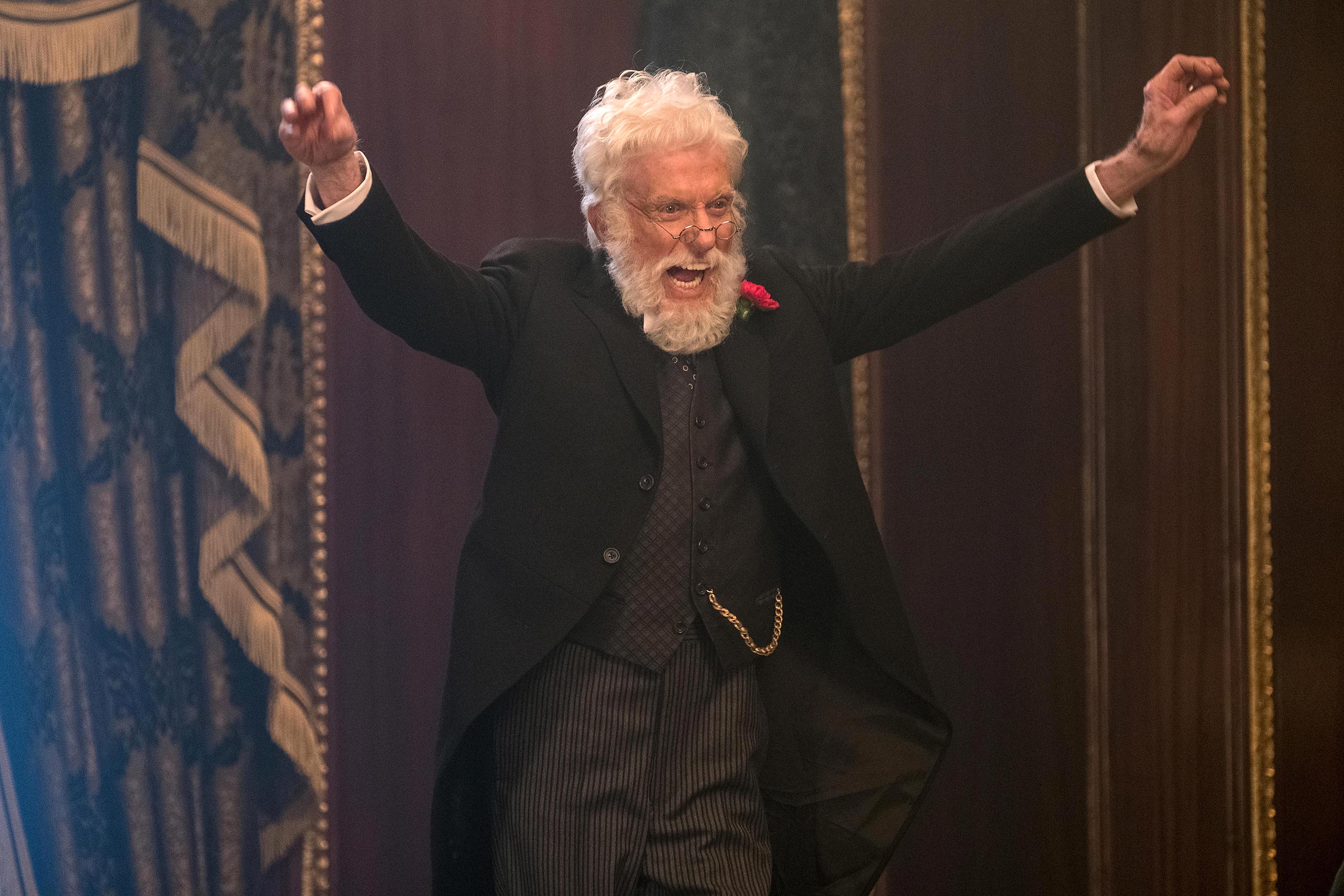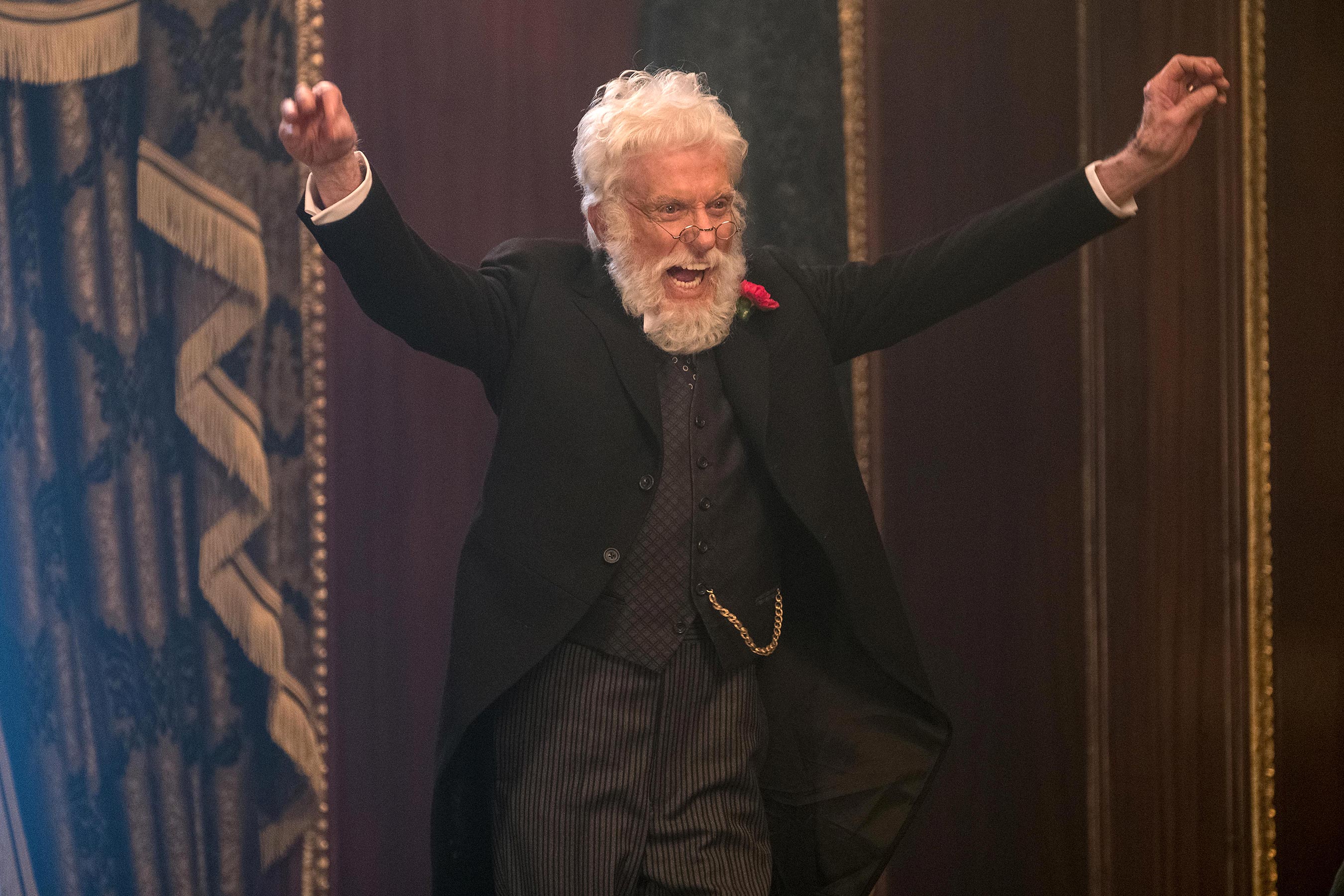 Dick Van Dyke played Mr. Dawes Jr. in the newer film Mary Poppins Returns. He played Mr. Dawes in the original movie as well as Bert but had to have extensive makeup to look like an old man. He had the perfect look for the newer film and he said it was a treat to be included once again! Did you enjoy his cameo in Mary Poppins Returns?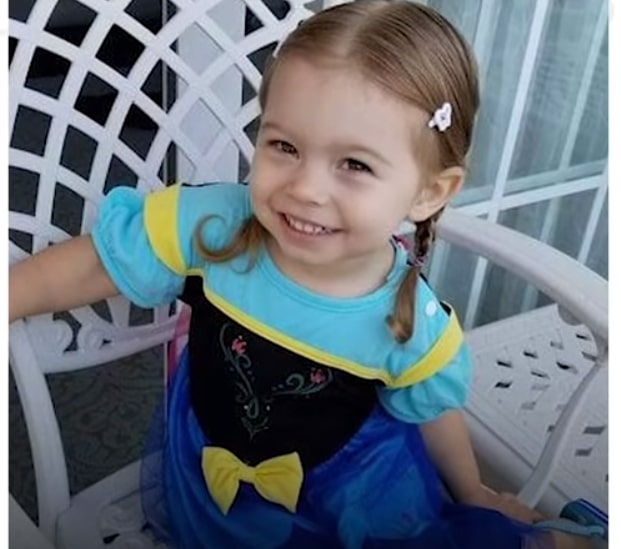 What do you think about the beautiful name Marceline and this little girl's dancing skills? Isn't it so nice to see such a young child love an old movie! The original Mary Poppins is definitely the best and we loved Dick Van Dyke as Bert!
If you enjoyed this article, please SHARE with your friends who will get a kick out of this video!
Watch the adorable video below… we promise you won't be able to stop smiling!