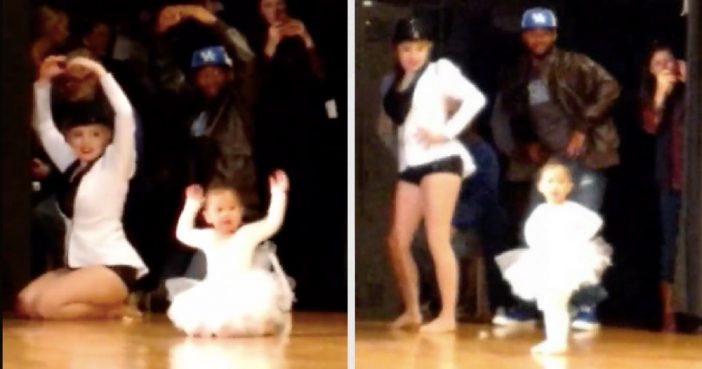 When it comes to supporting their children, most parents will go to the ends of the earth and back — even if it means looking a little silly.
One parent in Lexington, Kentucky, named Acers Gill, is proof that being an awesome dad, sometimes involves a bit of silliness. A video posted on Facebook by Jennifer Gaines shows Acers supporting his 2-year-old daughter at a dance recital, and it immediately went viral.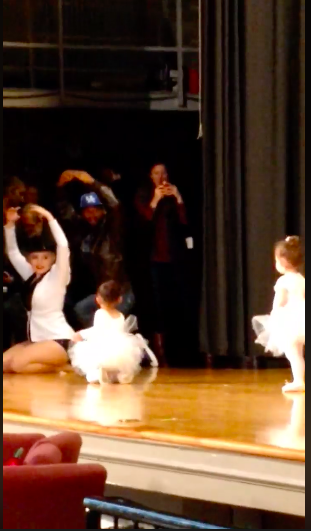 The video has been viewed over half a million times, and it shows Acers backstage while his daughter performs on stage for a Kiddie Kapers & Company Dance Program in Kentucky. It becomes clear that his young daughter has a bit of stage fright.
Forgetting her dance moves, the toddler looks back at her dad for help. Acers immediately breaks out in the full choreography for his daughter to follow.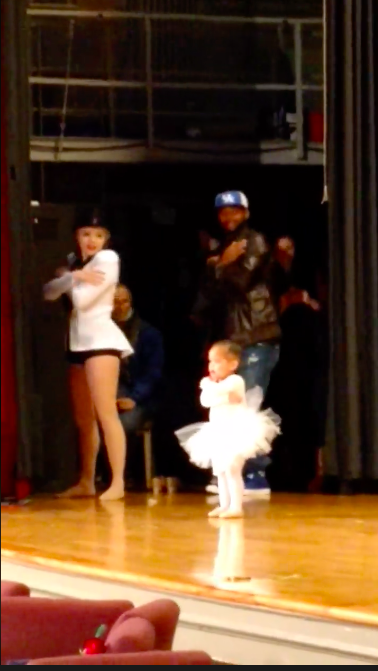 Adorably, Acers seems to know every single move, as it appears that he's been to every dance practice as well. Since his daughter is only two-years-old, it's hard for her to focus on all of the activity and distractions around her. Even though the dance teacher is right next to the little girl, she continues to look back at dad for help.
Not realizing he was being filmed from the audience, the virality of the video wasn't something he ever expected. The attention he's received since the video posted has been surprising for the amazing and supportive dad.
"I don't even know what to think about it because, for me, and anyone who knows me knows that's just me being me, being a parent," he told the Herald-Leader. "I do that daily. That's nothing unusual."
Acers hopes that his pliés and pirouettes inspire other fathers in the world.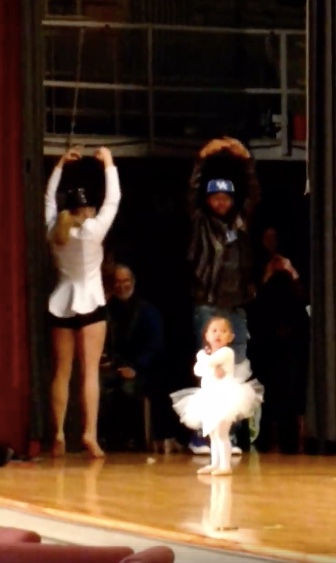 "I'm thinking to myself, maybe this can be a blessing for a lot of people," he continued. "Maybe it's a blessing within itself for the male figures and father figures out there."
After seeing the adorable video, even the dance studio had to reshare it along with a heartfelt message.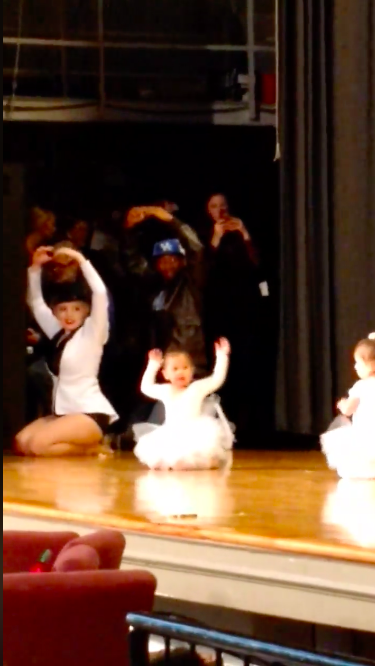 "When we say we have the best dancers, we know it would not be possible unless they had great parents. Thank you, parents, for your continued support of our dancers and our programs. Rock on, Dance Dad, rock on!" they posted.
The devoted dad, and his awesome ballet moves, below have touched thousands of hearts. Press play and your heart is sure to be won over too.
(Source: LeanerBetterStronger and Jennifer Gaines)