54 years after the original Mary Poppins graced our movie screens, the beloved Dick Van Dyke is back in the new movie Mary Poppins Returns. He is now 92 years old but looks exactly the same as he did in the original movie. How is this possible, you might ask?
If you are a fan of the original Mary Poppins movie, you might remember that Dick Van Dyke also played Mr. Dawes Sr. in the film. However, in the first movie, they used prosthetics to age him. This time, he doesn't need any because of his age and it is remarkable how similar his character looks in both movies!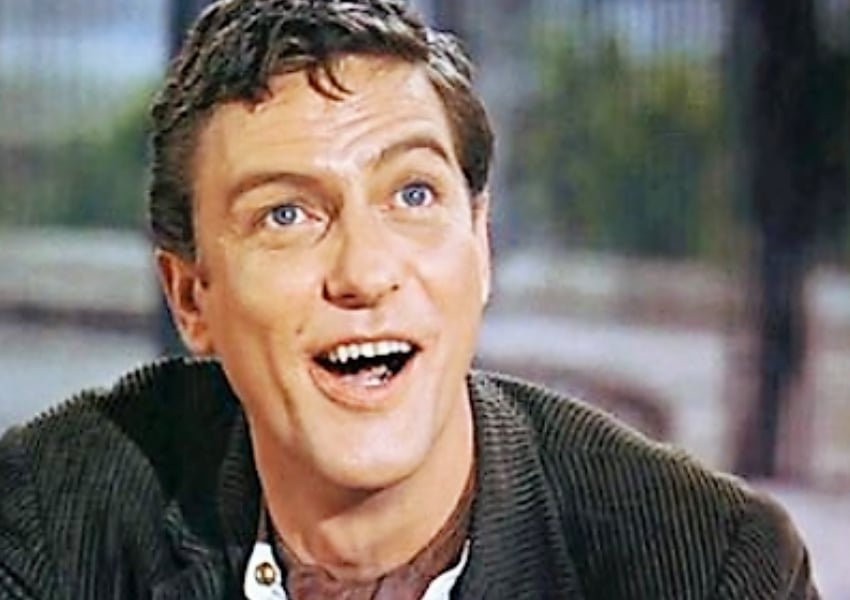 Fans are talking about how crazy it is that his character in the movie looks exactly the same. It is the same person after all, but it really shows that they got the prosthetics right the first time around! Check out Dick Van Dyke in his prosthetics all those years ago below.
People are also buzzing about the trailer for Mary Poppins Returns. It will star Emily Blunt as Mary Poppins, Lin-Manuel Miranda as Jack, Dick Van Dyke as Mr. Dawes Jr., Meryl Streep as Topsy, Colin Firth as William Weatherall Wilkins, and Emily Mortimer as Jane.
This may be the single best thing about #MaryPoppinsReturns!#DickVanDyke pic.twitter.com/8fNw4tZVkv

—  𝘑ames 🇺🇸⛧🏳️‍🌈 Ꙅtiffler  (@Lyve_Wire) September 18, 2018
According to IMDb, the movie will be centered around Mary Poppin's return. "Decades after her original visit, the magical nanny returns to help the Banks siblings and Michael's children through a difficult time in their lives." Rob Marshall is directing the film.
Check out the trailer for the movie, coming to theaters on December 19, below! Are you excited for another Mary Poppins movie or will the first one always be your favorite? The original movie will always be wonderful but this new one looks pretty amazing as well! It is great that it is more of a sequel than a reboot.
Did you know that Dick Van Dyke played Mr. Dawes in the original movie? This has come as a shock for many fans. Are you excited to see him play this role again? Do you wish Julie Andrews would make an appearance in this film as well?
If you are excited to see Mary Poppins Returns and see Dick Van Dyke reprise his role in the film, please SHARE this with your family and friends who will also be excited to see it! Start planning time to go see it when it comes to theaters!