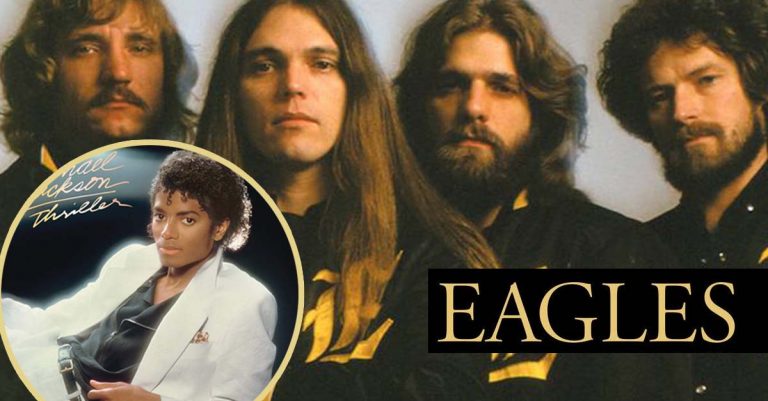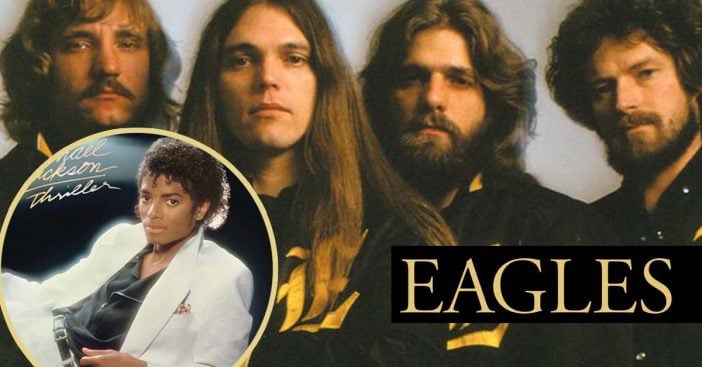 The Associated Press has officially reported that The Eagles have beat out Michael Jackson for the best-selling album of all time! Their record Their Greatest Hits 1971-1975, is now officially certified 38x Platinum. Wow!
The Recording Industry Association of America (RIAA) confirms that this places the album above Michael Jackson's Thriller, which has gone 33x Platinum. This also isn't the first time that The Eagles have reigned supreme as Their Greatest Hits 1971-1975 was actually the best-selling album in history for 10 years before Michael Jackson's Thriller took over the No. 1 spot again after Jackson's death in 2009.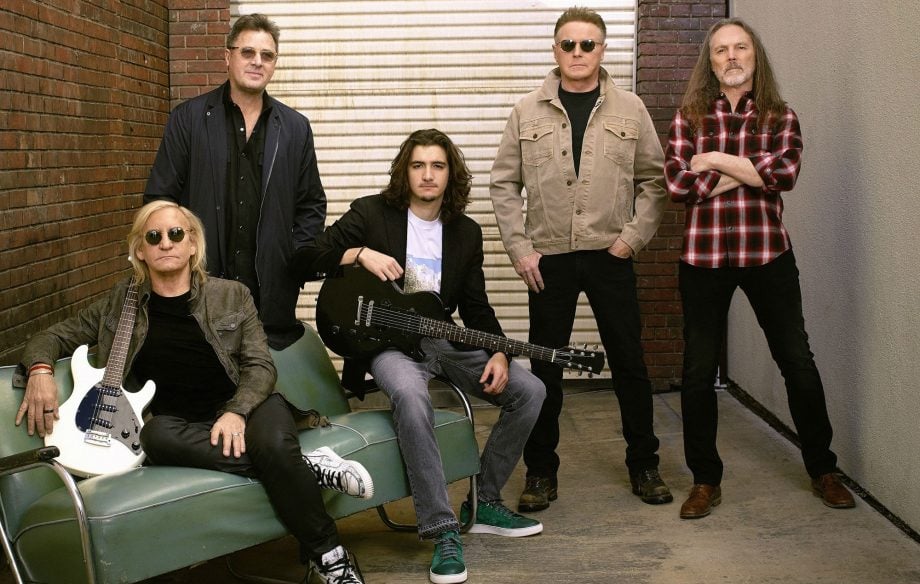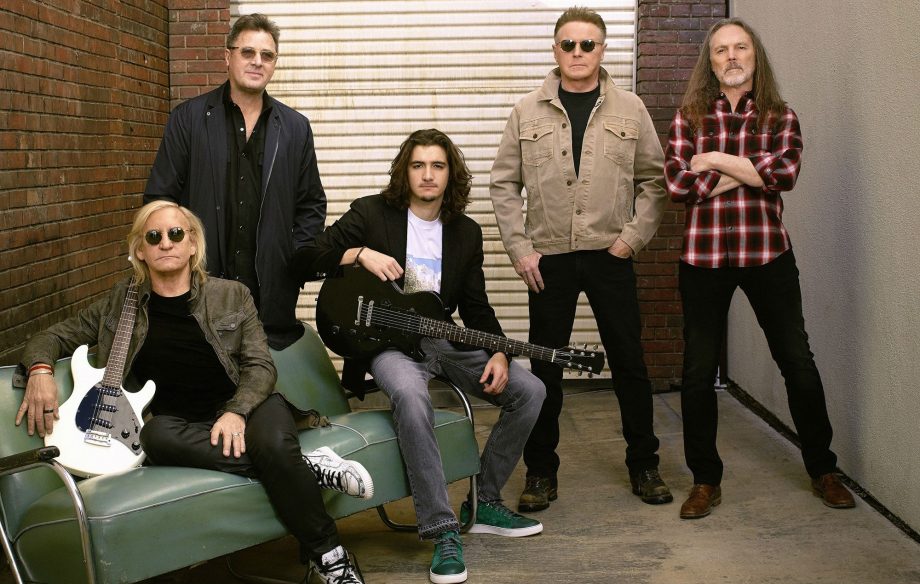 Their Greatest Hits 1971-1975, which has now officially taken the spot as the best-selling album of all time once more, includes some of the band's most legendary hits such as "Take It Easy," "Heartache Tonight," "Lyin' Eyes," "Desperado," "Take It To The Limit" and "Tequila Sunrise."
The Eagles have a pretty solid streak of Platinum-selling albums, as their 1977 album, Hotel California is also at 26x Platinum, making it the third best-selling album of all time. Since forming in 1971, the band is still going strong and also still touring, making all of this a huge accomplishment for the members involved.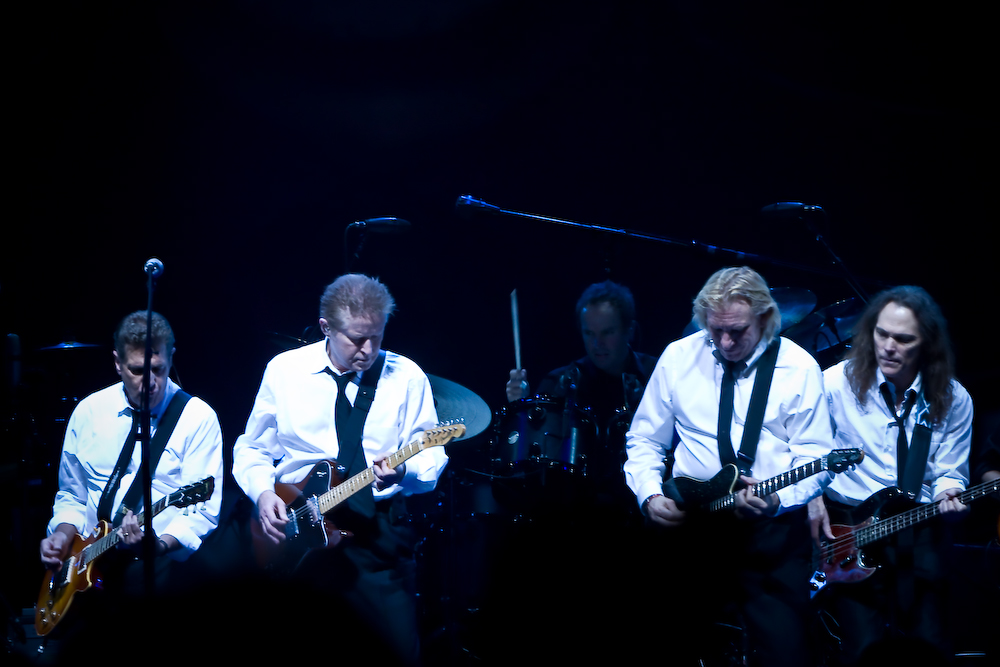 Don Henley, drummer and co-lead vocalist for The Eagles, released a statement on all of the incredible accomplishments and milestones the band has met over the years. "We are grateful for our families, our management, our crew, the people at radio and, most of all, the loyal fans who have stuck with us through the ups and downs of 46 years. It's been quite a ride," he says.
The Eagles, featuring Vince Gill and Glenn Frey's son Deacon, are actually on tour currently throughout the middle of November, for those who are interested in getting the chance to see them!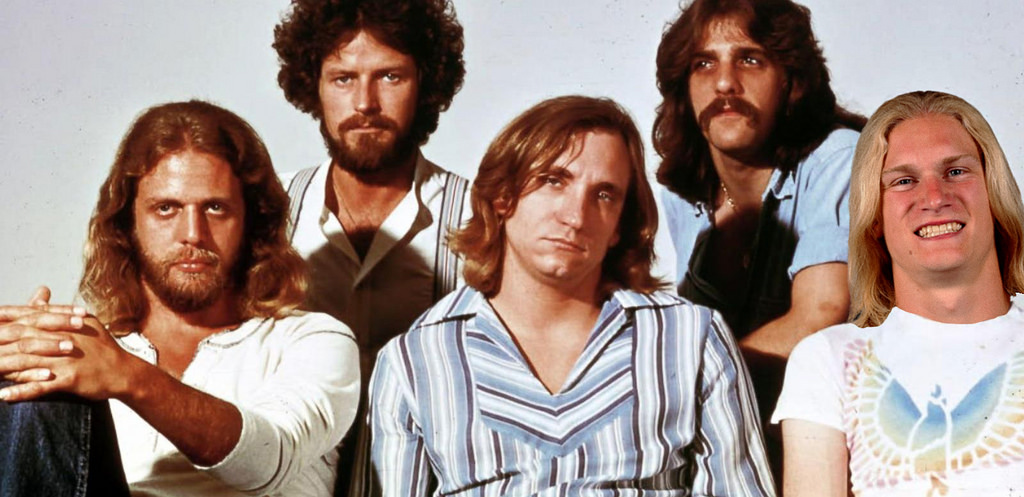 In addition to the amazing accomplishments the band has made, they were also inducted into the Rock and Roll Hall of Fame in 1998 and have also sold more than 100 million albums worldwide… 120 million of those albums were sold in the United States alone.
Their album Hotel California is also ranked 37th in Rolling Stone's list of "The 500 Greatest Albums of All Time" and the band was ranked number 75 on their 2004 list of the 100 Greatest Artists of All Time. Now, those are some pretty wild numbers!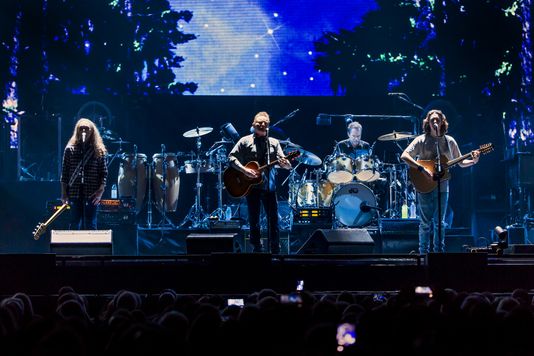 Be sure to SHARE this article if you're excited for The Eagles' amazing success with their Greatest Hits album!