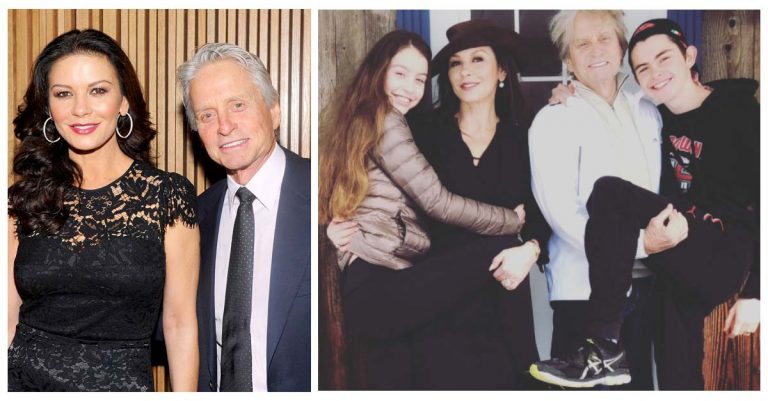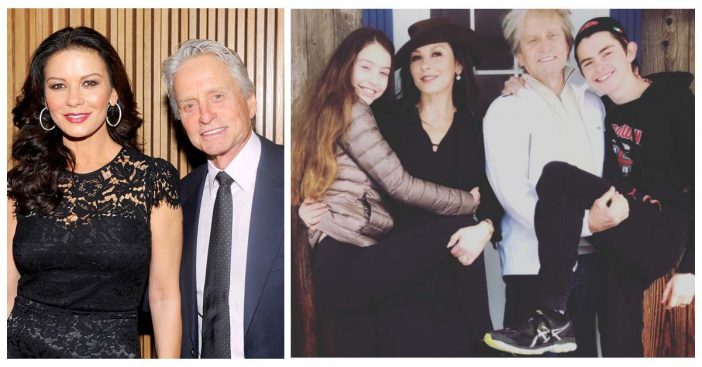 Michael Douglas and Catherine Zeta-Jones's kids are all grown up and we cannot get enough of all their family fun together! The Welsh actress/performer is most known for her roles in Chicago (2002), The Mask of Zorro (1998), and Entrapment (1999). She still continues to be active in the film industry today.
Michael Douglas is also an award-winning actor and producer, much like Zeta-Jones. The two met in 1998 and were introduced to each other by Danny Devito. They became engaged in late 1999 and married in late 2000. The couple has had two kids together, a son named Dylan Michael and a daughter named Carys Zeta.
https://www.instagram.com/p/BjxJv7yj-Sj/?taken-by=catherinezetajones
Zeta-Jones is no stranger to gushing about her family on social media. She's taken to Instagram plenty of times to post photos of her son and daughter for special occasions. More recently she posted a photo of her son getting ready for his prom just before college! Father, Michael, also made an appearance in the photo collage.
https://www.instagram.com/p/BjTf_6QAUfw/?taken-by=catherinezetajones
Zeta-Jones has also posted some playtime pictures of the whole family (when they were all a little younger) as a throwback. It's no secret that she often dreams of when her kids were still kids. Today, her daughter Carys is 15 years old and she's absolutely stunning – just like her mother!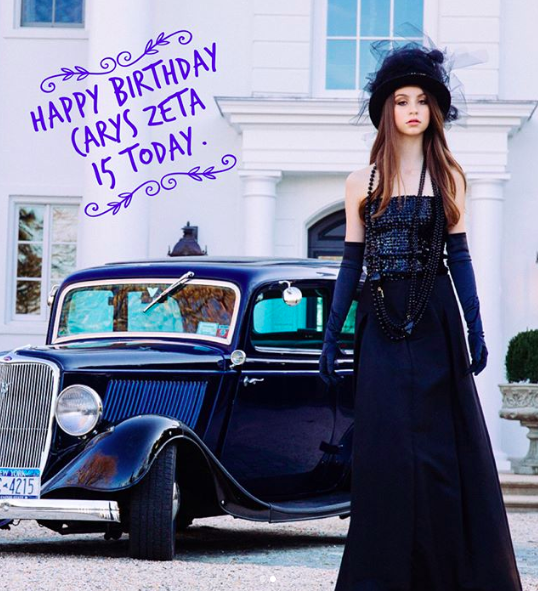 In addition to loving her kids so darn much and making sure the whole world knows it, she'll never hide the apparent sibling love between her son and daughter. The two seem to get along great, albeit in front of the camera! When your son and daughter are actually getting along, it certainly is a picture worthy moment.
https://www.instagram.com/p/BhacD5Ggdzw/?taken-by=catherinezetajones
While the kids have grown up and have been exposed to the public eye, this seems to have not taken away from their childhood or adolescence. Carys has remained out of the limelight while Dylan has actually dabbled in a little acting himself, including voice acting on children's show Phineas and Ferb in 2011.
https://www.instagram.com/p/BgbVXZtAZmi/?taken-by=catherinezetajones
Despite the kids growing up, the parents are definitely doing a fantastic job of being a huge part of it.
https://www.instagram.com/p/BgHH9HRgOQ0/?taken-by=catherinezetajones
What do you think of Zeta-Jones and Douglas' kids being all grown up now? Be sure to SHARE this article!