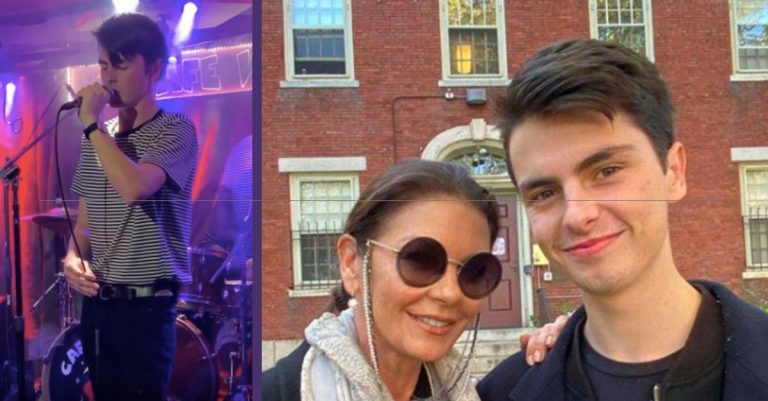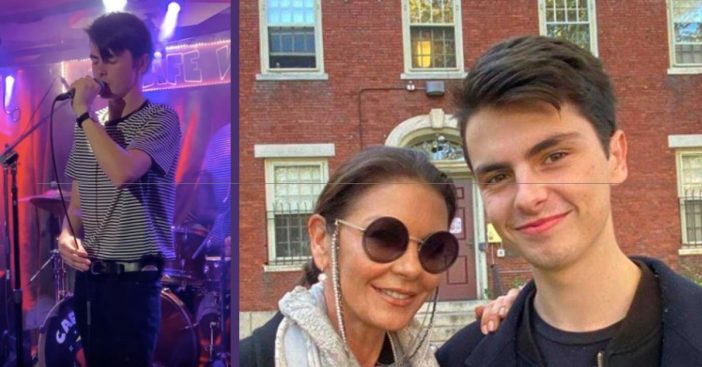 Catherine Zeta-Jones' son Dylan is being compared to a young Mick Jagger after posting some footage to his Instagram account of him singing. He was belting out some classic Rolling Stones lyrics at Café Wha in Greenwich Village. He captions the video, "My kind of Friday night! Thank you @cafewha @blacksoulboy for some great fun accompanied by some great music!"
His dad, Michael Douglas, commented on the video, saying, "Mick, you're getting younger and younger!" Another fan wrote, "Mick Douglas!!" while another one added, "Like young Mick Jagger! Rock the stage you are on."
Dylan Douglas' singing voice commands the stage
https://www.instagram.com/p/B9Hvi3MAPh3/
19-year-old Dylan and his 16-year-old sister Carys are incredibly talented and natural performers. In 2019, Zeta-Jones shared a video of the two singing together with a friend in a garage band. In the video, Dylan took on the role of lead singer to Electric Light Orchestra's Mr. Blue Sky. Zeta-Jones has previously talked about her children's love of the performing arts.
RELATED: Catherine Zeta-Jones And Michael Douglas Got A New Puppy
"I think they're good at it. When they're on stage, you want to look at them. And they're interested in the craft. My son wants to do a Bachelor of Arts in theatre. My daughter wanted to be a pediatrician until she was five, when she decided acting was better."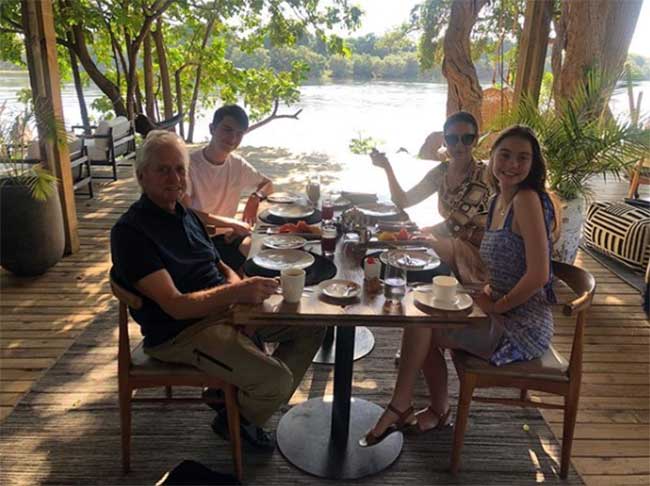 It's clear that the two youngsters are finding their passions in life, good for them! We all hope the best for them.
RELATED: Michael Douglas And Catherine Zeta-Jones React To Death Of Kirk Douglas