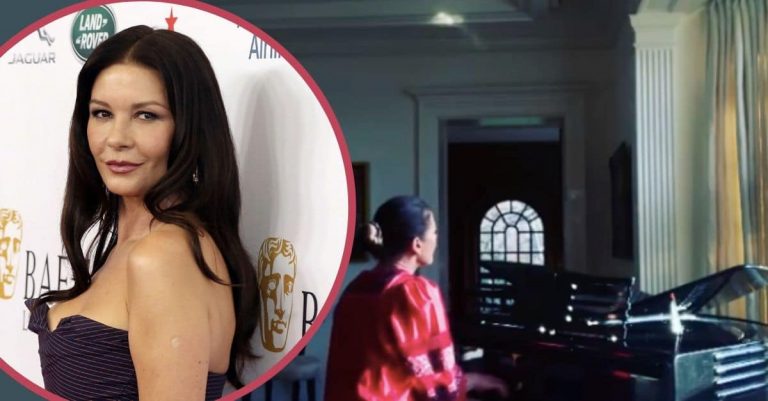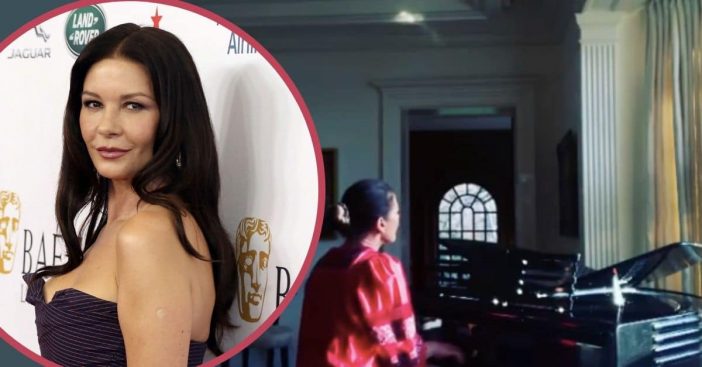 During the coronavirus quarantine, people have been doing everything they can to keep themselves entertained. This includes Catherine Zeta-Jones, who has resorted to showing off her piano and singing skills. The 50-year-old posted a video on her Instagram singing her rendition of "My Love" by Paul McCartney and Wings.
"A caftan and a keyboard, a little ditty from me to you," she writes in the caption. She was sporting a red caftan and had her dark hair pulled back as she belted out the song. Her vibrato echoed through her house and impressed fans who took to the comments to applaud her skills!

Catherine Zeta-Jones shows off her piano and singing skills in a new video
https://www.instagram.com/p/B-dG4EIncMe/
"More please! This is fantastic," a fan says in the comments. Another says, "what a talented woman you are..😚❤️," followed by, "That is beautiful!! I would love to hear more❤️." Maybe with all the positive comments, Catherine will post another singing video!
RELATED: Catherine Zeta-Jones' Son Dylan Stuns With Incredible Singing Voice
She may be an actress, but she's no stranger to belting out a tune every once in a while. We can't forget that Catherine was one of the stars in the musical movie Chicago from 2002. She played the role of Velma Kelly, alongside Renée Zellweger as Roxy Hart and Richard Gere as Billy Flynn. The musical movie went on to win six Academy Awards in 2003, including Best Picture. This made Chicago the first musical to win Best Picture since Oliver! in 1968.
We hope to see many more videos of Catherine belting out a tune for us all! In the meantime, let's reminisce on her singing talents. Check out the video of her singing "All That Jazz" from the musical movie Chicago.