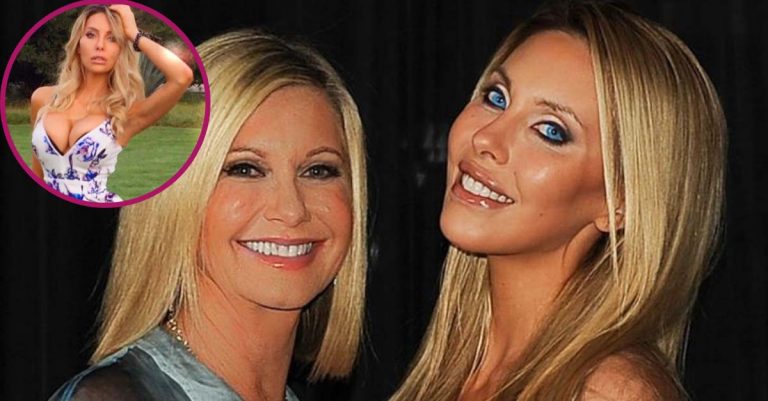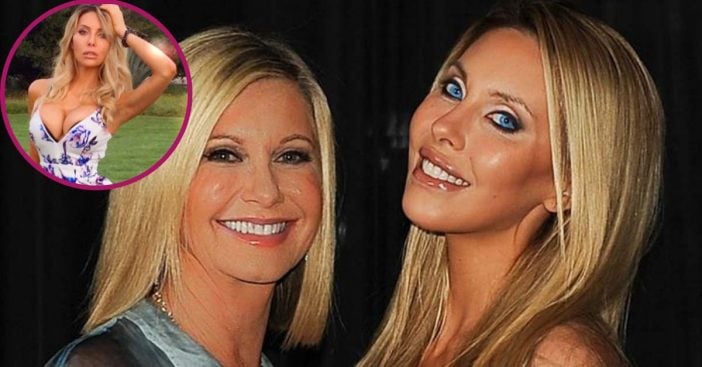 Two years ago, Olivia Newton-John told the world her sad news: that she had cancer for the third time. In the news surrounding her cancer, one thing has remained a constant in her life. Her daughter, Chloe Lattanzi, has stood by her side the entire way.
Chloe is 33 years old and Olivia's only child with actor Matt Lattanzi. Olivia and Matt were introduced to each other by Gene Kelly on the set of the movie Xanadu in 1979. They got married in 1984 but eventually got divorced in 1995.
Learn More About Chloe
https://www.instagram.com/p/BhNmQr2laTs/
Not only does Chloe share Olivia's looks, but she also shares her mother's interest in fame as well. She has starred in several small films and released an album in 2016. In 2015, Chloe and Olivia collaborated on a rework of Olivia's song "You Have to Believe". They became the first mother-daughter pair to reach number one on the Billboard Dance Club Songs Chart. Chloe said she hopes to release more music in the future.
Chloe Has Had A Dark Past
https://www.instagram.com/p/rOYdzWK3uR/
Unfortunately, Chloe has also had her struggles. She has reportedly dealt with an alcohol and cocaine addiction, an eating disorder, and anxiety. Chloe has said that her mother, Olivia is her best friend. She is often seen with her at cancer treatments and has described Olivia as her hero. She talks highly of her mother and how she has helped her in the past with her addiction issues.
https://twitter.com/ChloeLattanzi_/status/1094661704766631941
According to Wikipedia, she has also had a lot of plastic surgery. "Since turning 18, Lattanzi has undergone numerous plastic surgery procedures, reportedly to a value in excess of $500,000." Wow, that is a lot of money!
Last year, Chloe announced on her Instagram page that she was deleting her social media accounts and no longer watching television for the time being. She said that she wants to get back to art, creativity, and healing. We hope she is doing well! It appears that she has been slowing come back to share on some of her accounts recently including Twitter and Facebook.
https://www.instagram.com/p/BSWZ9iwDDoX/
Olivia Newton-John has Stage 4 cancer in her sacrum. She is currently 70 years old. We hope that she recovers! What do you think about Chloe and Olivia's relationship? It seems like they are a great mother and daughter duo. If you enjoyed this article, please SHARE with your friends and family who are Olivia Newton-John fans!
Watch the music video of "You Have to Believe" by Olivia Newton-John and Chloe Lattanzi: