We all know the legendary photo. The sailor from this photo featuring a man named George Mendonsa has passed away at the age of 95. The photo detailed a sailor kissing a woman right in Times Square in New York City celebrating the end of World War II. The woman in the photo was Greta Zimmer Friedman and the photo was taken on August 14th, 1945.
Mendonsa unfortunately fell and had a seizure at his assisted living home in Middletown, Rhode Island. He had been living with his wife of 70 years at the time.
The day that takes place in the legendary photo is known as V-J Day, A.K.A Victory Over Japan Day, which is Japan surrendered to the United States. People were piling into the streets of New York City to celebrate the news, and Mendonsa was one of the many. He planted a smooch right on the lips of Greta Zimmer Friedman, a woman who he had never even met.
The photo was taken by Alfred Eisenstaedt and was published in Life magazine. It took off from there and became one of the most famous photographs of the 20th century. To this day, it is one of the most recognizable photos in history.
It was several years before the identities of Mendonsa and Freidman were discovered, as many couples were fraudulently claiming that they were the couple behind the iconic photo. Mendonsa had served on a destroyer in the Second World War and had been on leave when the end of the war was officially announced. He said Friedman reminded him of the nurses on a hospital ship that cared for wounded sailors.
"I saw what those nurses did that day and now back in Times Square the war ends, a few drinks, so I grabbed the nurse," Mendonsa recalled a while ago.
"It was just somebody really celebrating. But it wasn't a romantic event," Freidman said in a 2005 interview. Freidman sadly passed away in 2016 at the age of 92. She had fled Austria during the war when she was just 15 years old.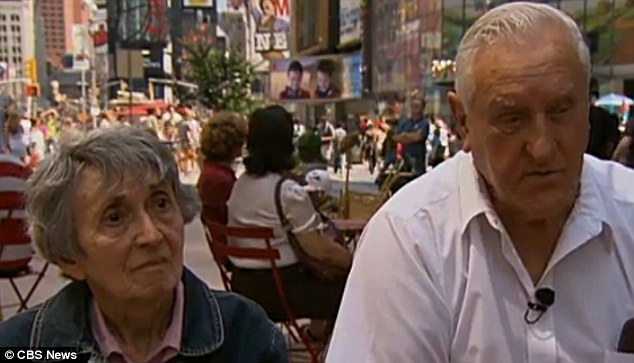 Mendonsa sadly passed away just two days shy of his 96th birthday. He will always be remembered for this legendary photo. May he rest in peace!
Be sure to SHARE this article in memory of this historical photo.
Check out the news coverage of Mendonsa reflecting on the 70th anniversary of the ending of WWII below: