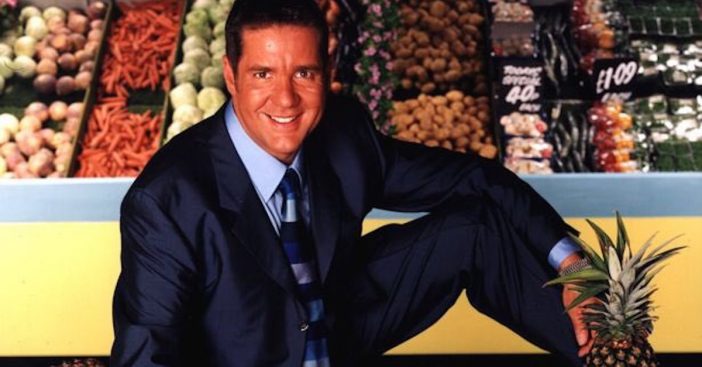 Dale Winton, known for game shows like Supermarket Sweep and In It to Win It, has passed away. He died on April 18, 2018, at only 62 years old.
According to the BBC, Dale's longtime agent Jan Kennedy announced his death in a statement. She said, "While we know many will share this terrible loss, we ask that you respect the family's privacy at this time of grief."
Noooooo! The lovely Dale Winton has left us, aged just 62. High Lord of campery, Supermarket Sweep genius, king of kicking off in the aisles. RIP xx 😥 pic.twitter.com/G6bNy28PeK

— Attitude Magazine (@AttitudeMag) April 18, 2018
Dale began his television career in 1987, on the U.K.'s Channel 4. He hosted Dale's Supermarket Sweep from 1993 to 2000. During this time, he gained many fans, who are now grieving his death.
So sorry to hear about the untimely death tonight of Dale Winton aged 62, he was a great all round entertainer and such a wonderful character. R.I.P. Dale… pic.twitter.com/xliot7cbeV

— Angela Rayner 🌹 (@AngelaRayner) April 18, 2018
Many of Dale's followers took to Twitter today to express their sadness.
No further details about Dale's death have been released at this point.
So very sad about the gorgeous Dale Winton worked with him many times ! 62 is no age it's hard to believe he's gone . Good night lovely man xxxxx

— sherrie hewson (@SherrieHewson) April 18, 2018
If you loved Supermarket Sweep, don't forget to share this article with your friends! Check out a clip of Supermarket Sweep below.