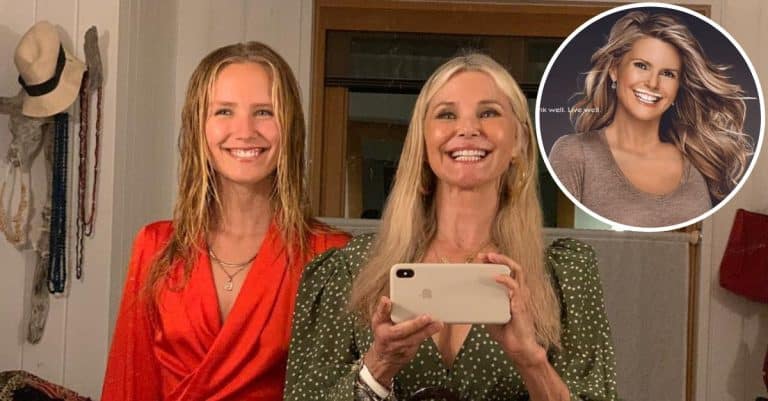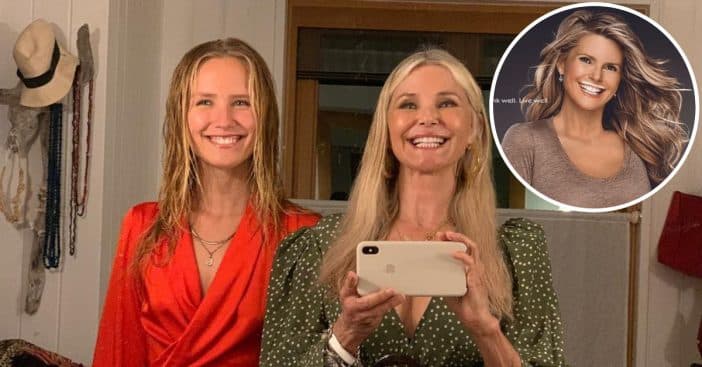 Sailor is the youngest daughter of supermodel Christie Brinkley's children, and her father is architect Peter Halsey. Sailor's older step-siblings are from her mother's relationships with ex Billy Joel and Richard Taubman. The 24-year-old is following in her mother's footsteps in the modeling industry and making waves too.
Sailor and her mother are also known for their uncanny resemblance. Recently, the fast budding model has recently recreated one of her mother's campaigns along with her celebrity-kid counterparts like Ella Travolta, daughter of John Travolta and the late Kelly Preston, and Brooklyn, David, and Victoria Beckham's eldest son.
Next Milk Campaign
View this post on Instagram
The three celebrity kids— Sailor, Ella, and Brooklyn— came together to recreate the "Got Milk?" ads for Silk's Next Milk campaign from the 2000s. The original campaign featured their parents alongside stars like Hayden Panettiere, Jennifer Aniston, Beyoncé, the Olsen sisters, Harrison Ford, Serena and Venus Willams, and more.
This new campaign, however, features non-dairy milk, unlike the original that focused on cow's milk. There has been a drop in the demand for cow's milk since non-dairy options became popular. According to People, the youngsters are promoting Silk's oat milk and other plant-based dairy alternatives.
Sailor Wants To Make Her Mother Proud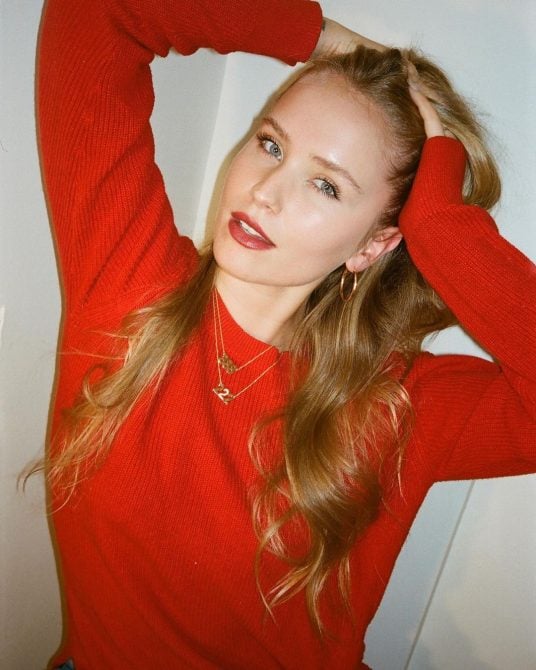 Sailor expressed her excitement over the opportunity to recreate Christie's iconic Ad from way back. "I think those Got milk? ads are so iconic, and bringing that into this new world of being plant-based and having these amazing alternatives is so fun," Sailor told People. "… I think my mom is also so iconic, so anything that I can do in my life to make her proud is exciting to me."
Sailor shared the poster of the ad on her Instagram page of over 190,000 followers, with the caption: "Silk NextMilk is a better milk. My silk stache goes with everything. Who's next?"
Christie Encouraged Sailor's Non-Dairy Lifestyle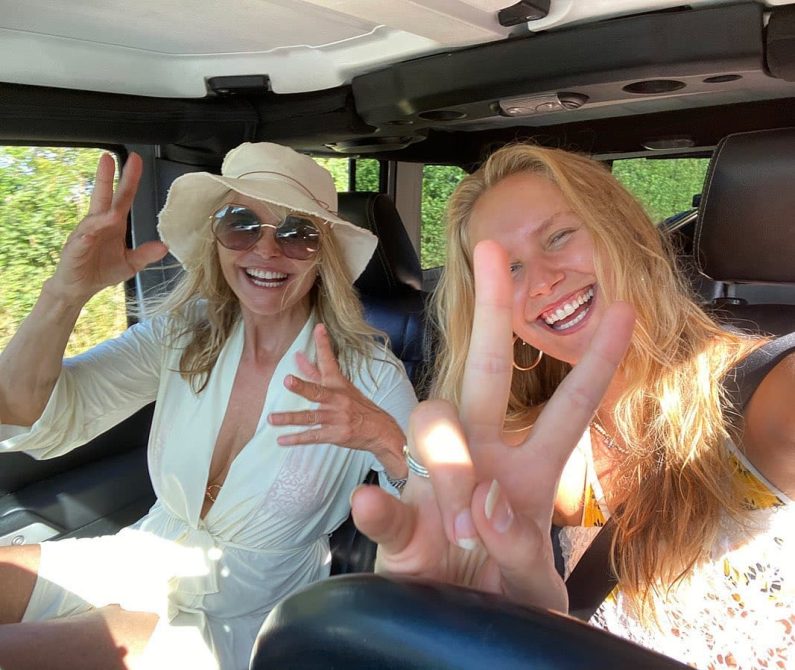 The proud mom, Christie, also commended the photos: "You ROCK that stash! Beautiful! And the stash of Silk you brought home was DELICIOUS!" Christie wrote. Sailor has been vegan since she was thirteen, thanks to her mom— so non-dairy milk and diet are not new to her.
"My mom raised me vegetarian, and I've gone in and out of eating seafood only for health purposes, but pretty much 95% of my diet is vegan and has been my entire life," Sailor revealed.
"It's what makes my body feel the best. The more that I've looked into living a plant-based lifestyle, the more I realize that it not only benefits myself, but it benefits the world," she added.