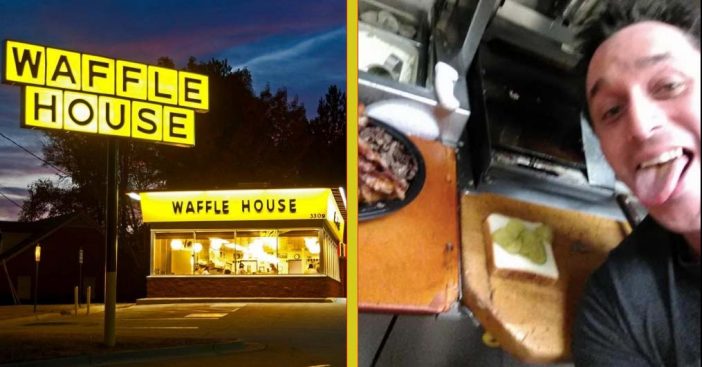 A man named Alex Bowen took matters into his own hands when he walked into his local Waffle House and realized the employee, who was supposed to be cooking up the orders, was actually asleep in the corner. Real professional.
Bowen went behind the counter and began cooking a meal for himself in that Waffle House while taking photos of the act and posting them to his Facebook page. Bowen credits vodka for giving him the guts to actually do that. "Couldn't sleep so I went to waffle house….guess what…everyone on shift was asleep," Bowen's Facebook post read.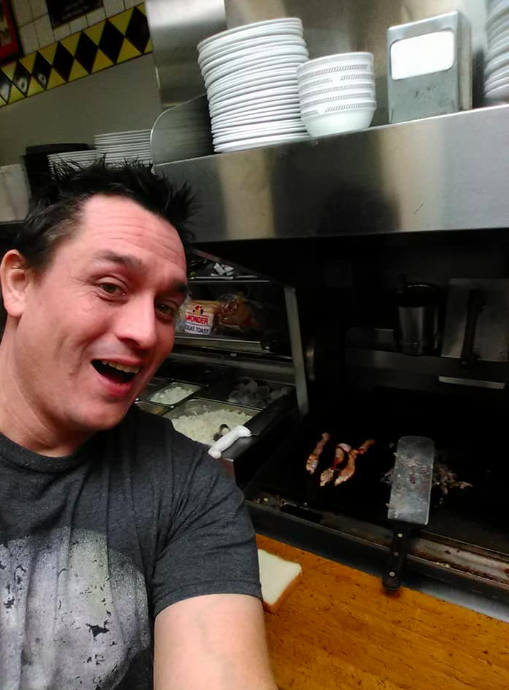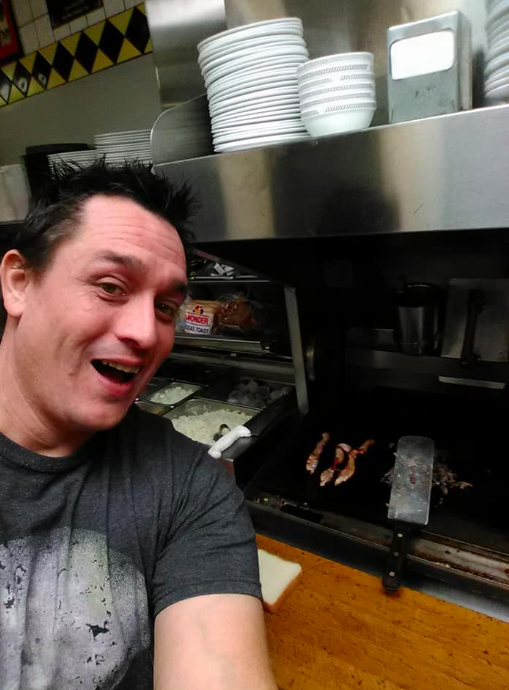 Bowen told WISTV that he had made his way to his local Waffle House in West Columbia, South Carolina very early on Thursday morning and waited at the register for 10 minutes without seeing an employee in sight. That's when Bowen noticed an employee sleeping in the corner and decided, let's cook up some late night (or early morning) goodies!
"Got hot on the grill with a double Texas bacon cheesesteak melt with extra pickles," Bowen told WISTV. "When I was done I cleaned the grill, collected my ill-gotten sandwich and rolled on out … I give all the credit to my old friend vodka. I wouldn't normally have done that."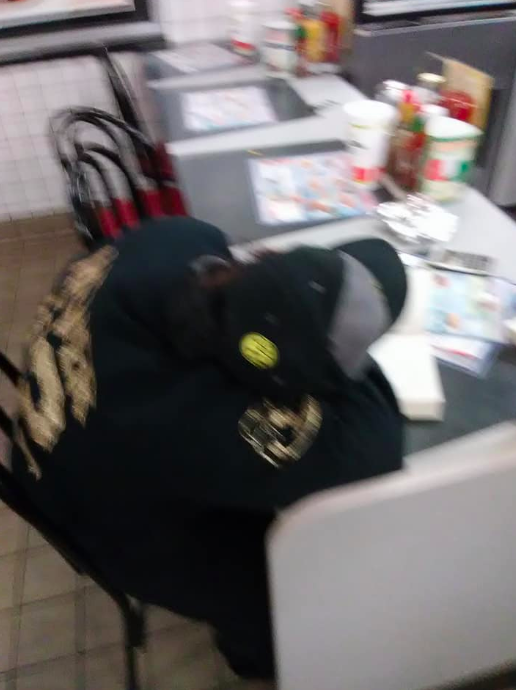 Bowen said that he showed up to the same Waffle House later in the day and gave them $5 for the meal. With this being said, a spokesperson for Waffle House confirmed that they had suspended the sleeping employees for a week after the incident. At least Bowen was able to cure his hunger and late-night boredom!
"[I] guess old Waffle House [is] just gonna have to take the 'L' on that one," he said.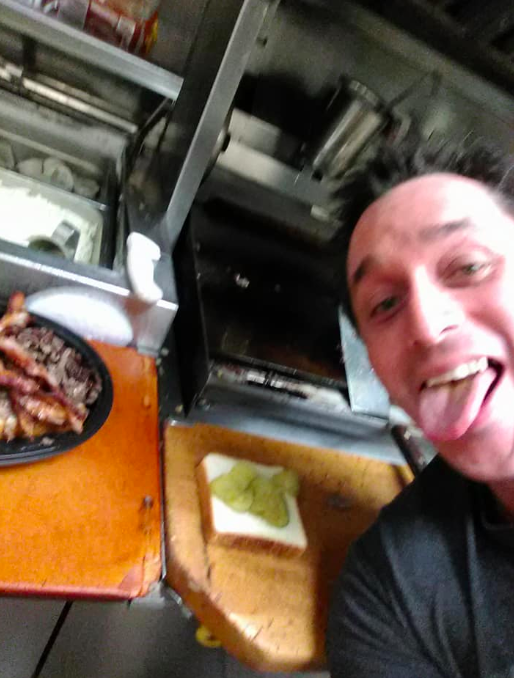 So far since Bowen has posted this story on his Facebook, the post has racked up over 6,000 reactions, almost 6,000 shares, and almost 500 comments of people tagging their friends in it and calling Bowen an "absolute legend". Many others were also saying that "when hunger strikes, you just have to take charge," which couldn't be further from the truth!
Despite this hilarious story, Waffle House released a statement that customers shouldn't get behind the counter, but the situation apparently served as a job-approval for him. "For safety reasons, our customers should never have to go behind the counter. Rather, they should get a quality experience delivered by friendly associates… We are reviewing this incident and will take appropriate disciplinary action. In a related note, obviously Alex has some cooking skills, and we'd like to talk to him about a job since we may have something for him."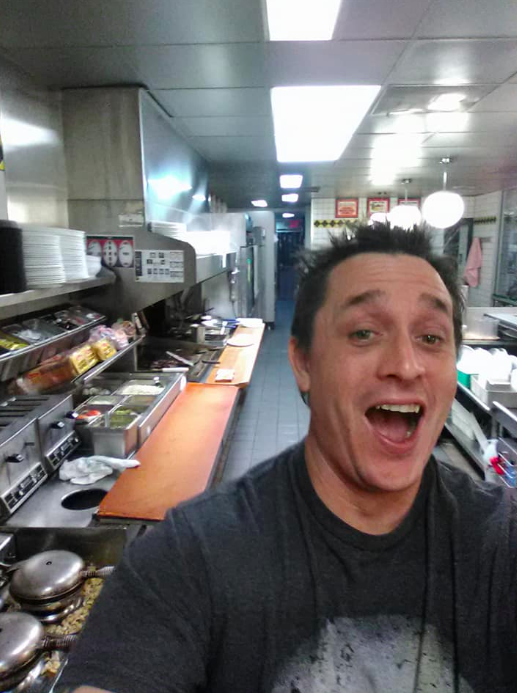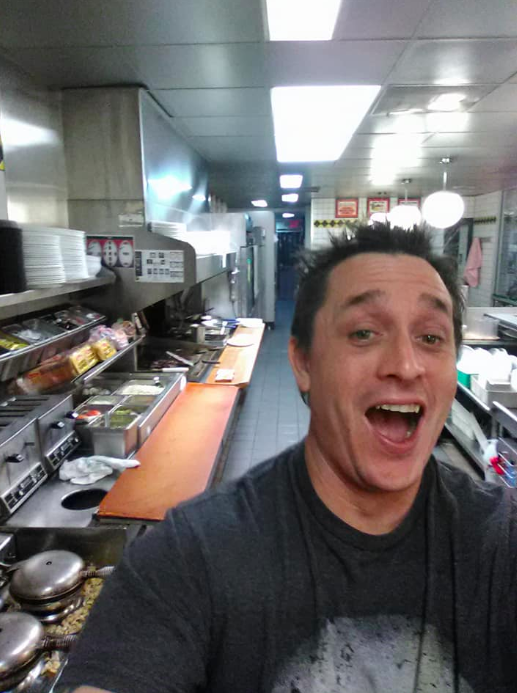 Be sure to SHARE this article if you thought this story was hilarious!
Check out the full news coverage on the story below.