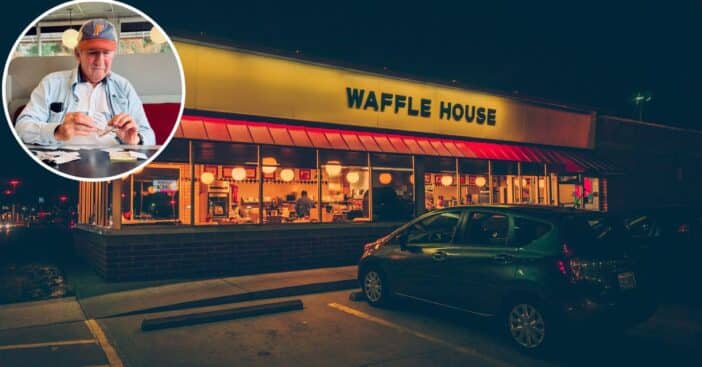 A Twitter thread that has now gone viral was posted over the weekend where the originator of the thread chronicles a conversation he had with another customer in a Waffle House. The other customer was pictured sitting and rifling through a bundle of cash in front of him, putting a note with the words "Love Everybody" on a $5 note.
Kevin Cate, an ad maker in Florida, shared the thread via his handle @KevinCate on the 9th of July, which reads, "saw this man sitting by himself at a Waffle House in Midway, Florida. So I said hello and asked him what he was doing with that money."
The Waffle House Conversation
Saw this man sitting by himself at a Waffle House in Midway, Florida.

So I said hello and asked him what he was doing with that money. pic.twitter.com/UY2uBW7hXE

— Kevin Cate (@KevinCate) July 9, 2022
Kevin Cate, while speaking with Today Food, said that he noticed the man while he was eating his waffles and eggs. He was in the company of his wife and three children and was almost through with his meal when the man walked into the diner. "I saw him sit down by himself, and I gave him a wave because he was eating alone and, you know, just wanted to be friendly. When I was checking out, you know, I saw him organizing gobs of money in front of him, and I just struck up a conversation," Cate said.
The conversation was focused on the lump sum of money he had with him. Cate stated, "Eventually, it was like,' What the heck are you doing with all this money? And that's when he told me the story."
The man told Cate that he had been giving out $1 and $5 notes to random strangers everywhere he went. "He said he's given away more than $13,000 to strangers, kids and people he meets at Waffle House (his favorite) and elsewhere, And they all come with that note you see in the picture. He copies and cut(s) these out very few days," Cate tweeted.
"Love Every Body"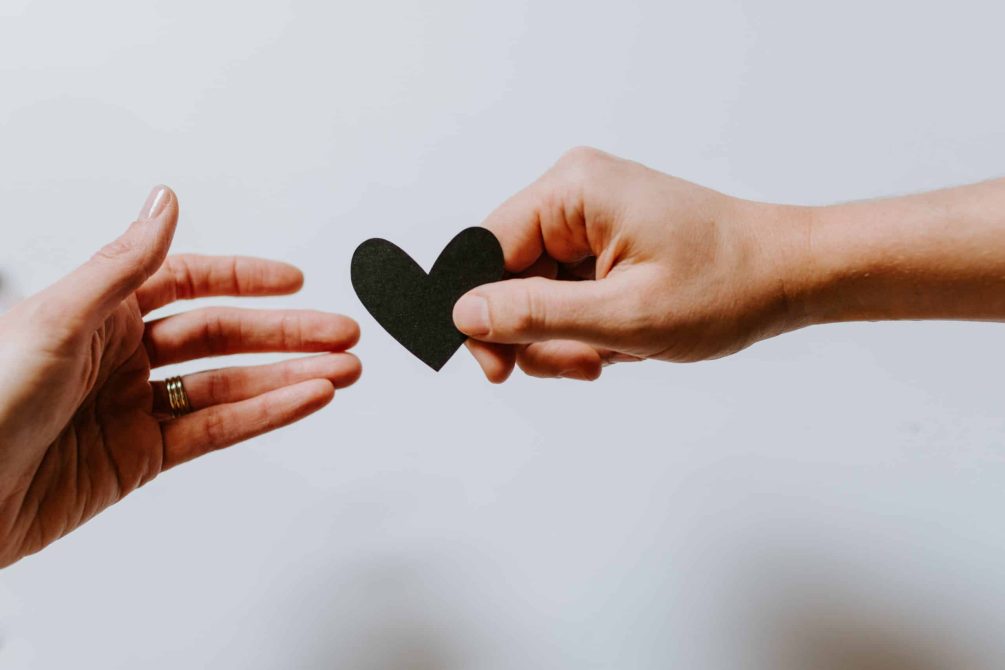 Cate described the note: "It says 'love everybody.' He told me those were the last words his mother said to him. And he says it to me again. She didn't say I love you.' She said, 'love every body.' So that's what I'm doing. Loving everybody."
Waffle House was contacted by TODAY to help unravel the identity of the man in the picture whose name Cate could not recall. While the diner has been unable to provide information about the generous diner,  it gave a statement on the event via an email to the news outlet, which reads, "it is a heart-warming story that couldn't come at a better time than this, given all the turmoil in the world today. This customer's actions reflect the best of humankind – the desire to help others and let them know you care. In a world where it seems easy to forget that goodness thrives and lives in the hearts of many, we support and encourage this customer's acts of kindness towards others. Sometimes all the world needs is a priceless reminder such as this one."
Reactions from Twitter users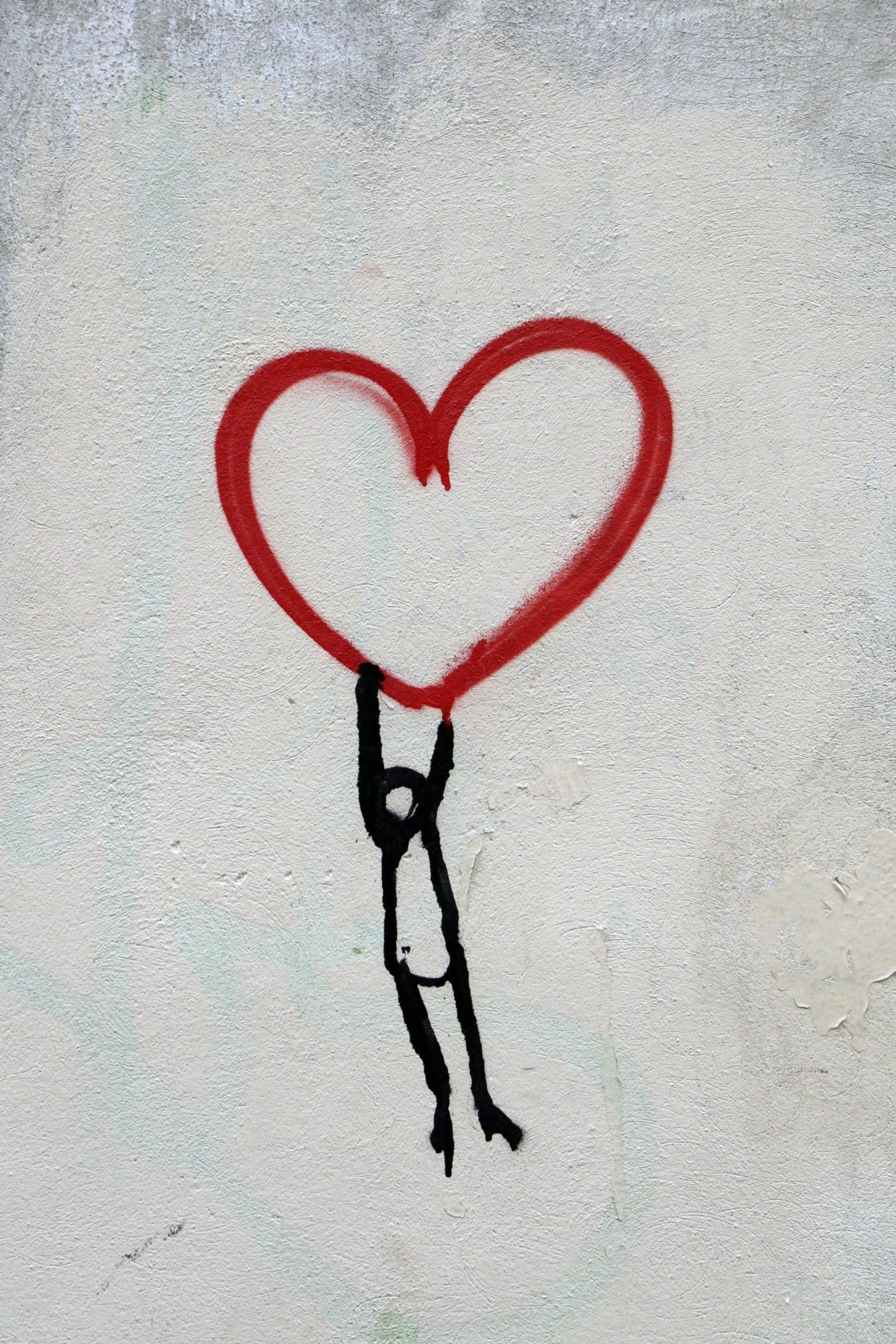 The original tweet by Kevin Cate has been retweeted over 10,000 times on Twitter and has garnered a lot of comments from users who have also been inspired to share their own instances of showing love to people. "I was really struggling as a single mom hadn't eaten anything in 3 days ended up passing out at work from hunger just shook it off with my coworker. The homeless guy who worked in the warehouse must have caught on. He was living at the shelter. He started bringing me sandwiches," one of the comments read.