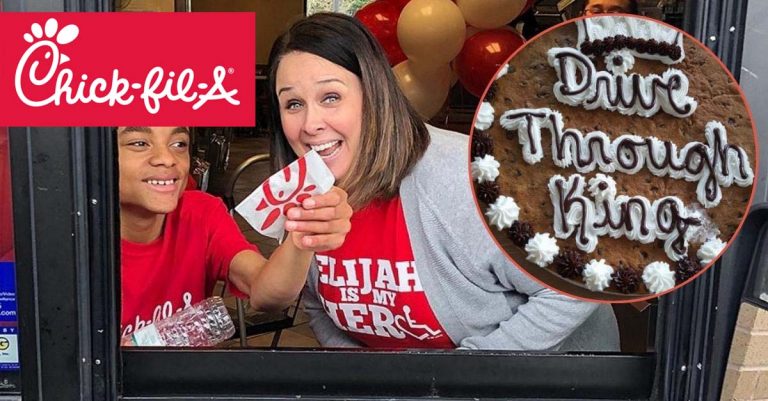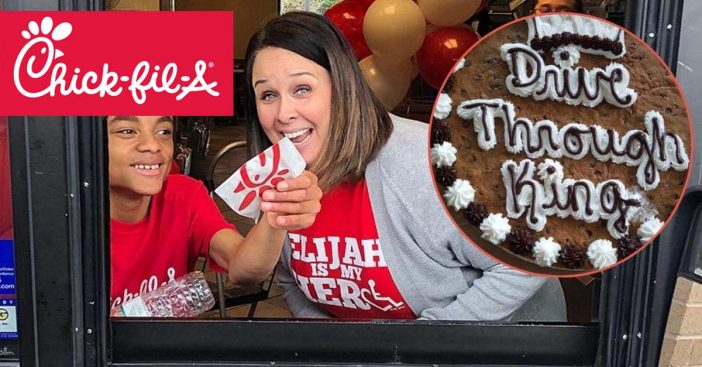 Diehard Chick-fil-A lovers know that their favorite chain restaurant isn't open on Sundays, meaning they need to fulfill their cravings on their own time. That is not the case for one special customer in Alabama, whose Chick-fil-A location made a rare exception and opened on Sunday… just for him!
Elijah Sprague, who has autism and cerebral palsy, dreamed of celebrating his 14th birthday by working the drive-thru at his very favorite restaurant, Chick-fil-A. Elijah had this little connection by way of his uncle, Walt Gilstrap, who is actually the general manager of that location. He and the owner both decided collectively to open on Sunday, just for Elijah.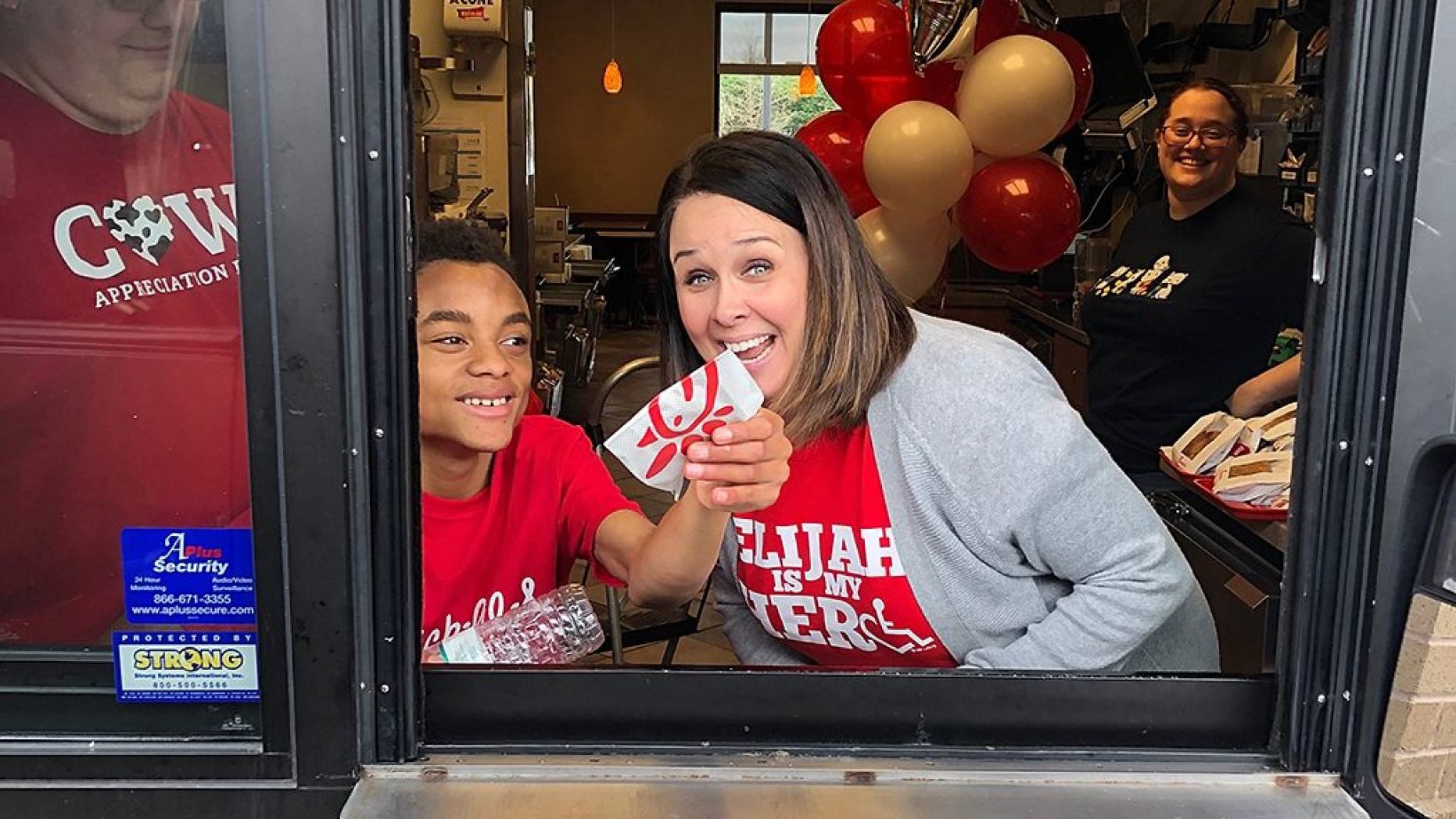 Upon the opening of this Chick-fil-A location, with Elijah obviously working the drive-thru, about 40 cars filled with Elijah's friends came through the drive-thru, earning a cookie from the birthday boy. Later on, everyone celebrated inside the restaurant with Elijah and a delicious cookie cake!
Elijah's mom, Rene, is incredibly grateful that everyone came out to support Elijah in what he wished for his birthday.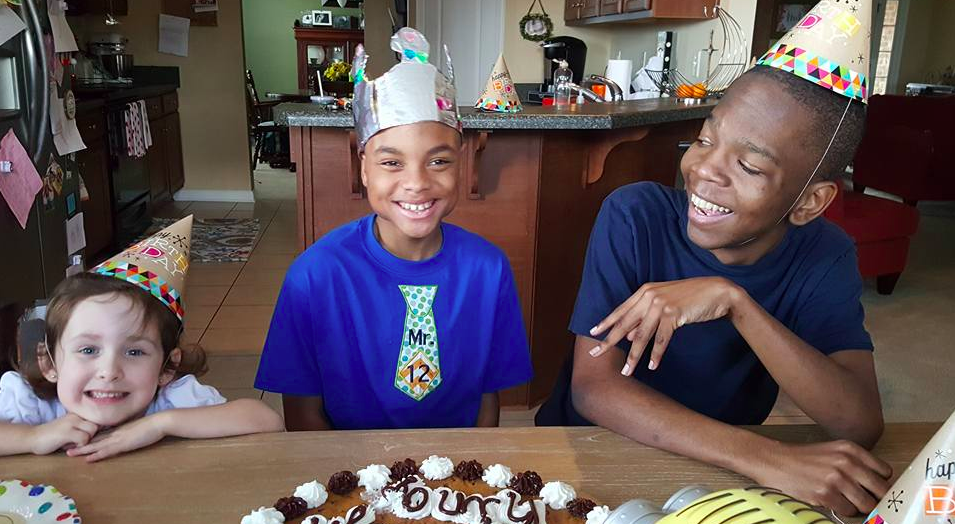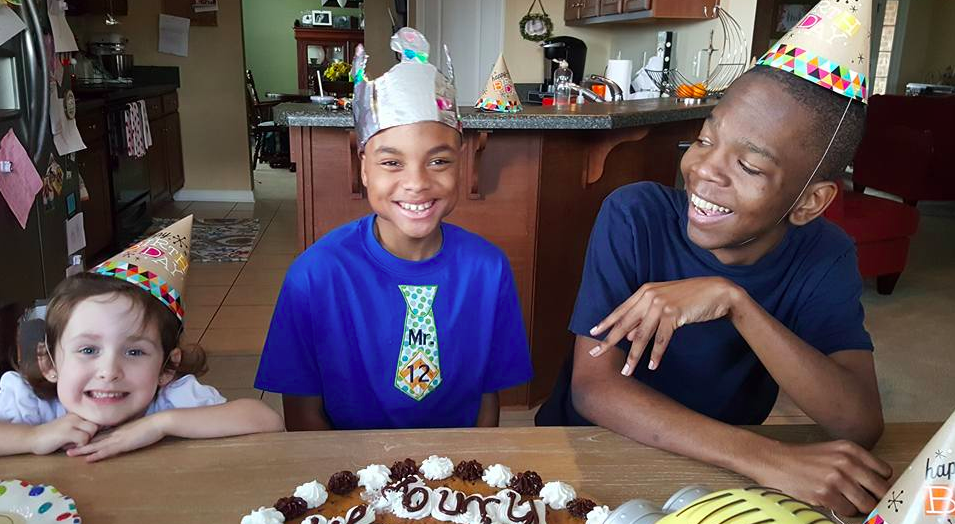 "The way people love this kid amazes me. It has truly changed the way I live my life," Rene's Facebook post said, accompanying a ton of pictures from the happy day. "Loving people with your whole heart, judgements aside and with no anticipation of rewards. Thank you to every single person that loves our Elijah."
This isn't the first time that Elijah has worked a drive-thru either! For his 12th birthday, he worked the drive-thru at his local pharmacy. He's clearly a professional at it now!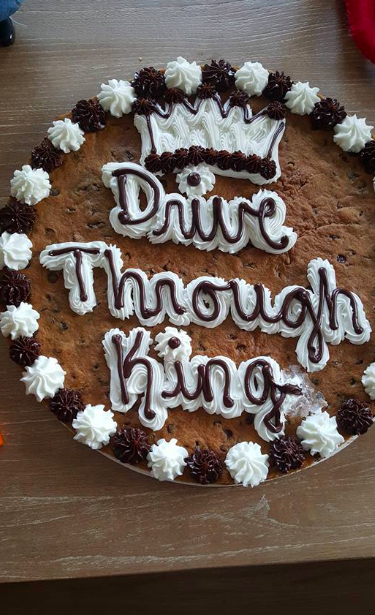 Elijah was born 18 weeks premature and was adopted by the Spragues, who have two other children. He was sadly given 1 year to live but has exceeded his life expectancy far beyond what doctors could fathom. Elijah's mother, Rene, hopes that his story will give other kids with special needs the encouragement they need and remind them that their abilities outweigh their disabilities.
A similar story to Elijah's comes from a McDonald's worker with Down Syndrome who actually just retired after 32 years of service with a smile. Many people would come to that McDonald's location just to see that specific worker because he was always in positive spirits and made other people's day with his happy-go-lucky attitude. This proves that those with special needs can really do anything!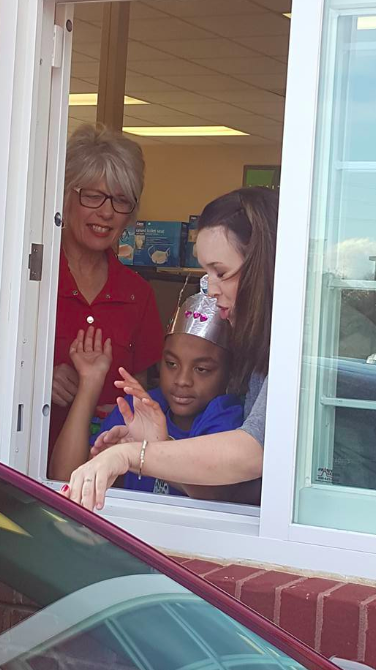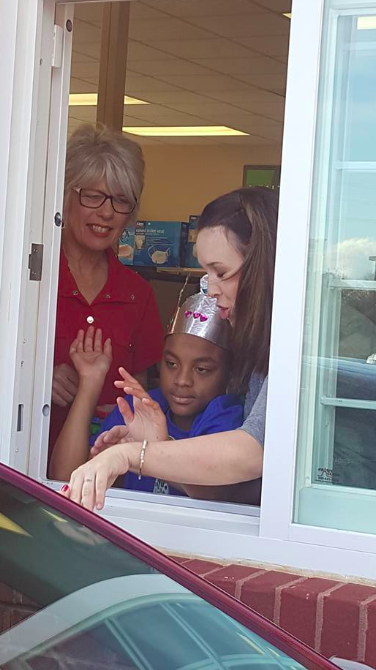 Be sure to SHARE this article to show some love to the Sprague family and especially for Elijah!
Check out the video below for more coverage on this beautiful story: