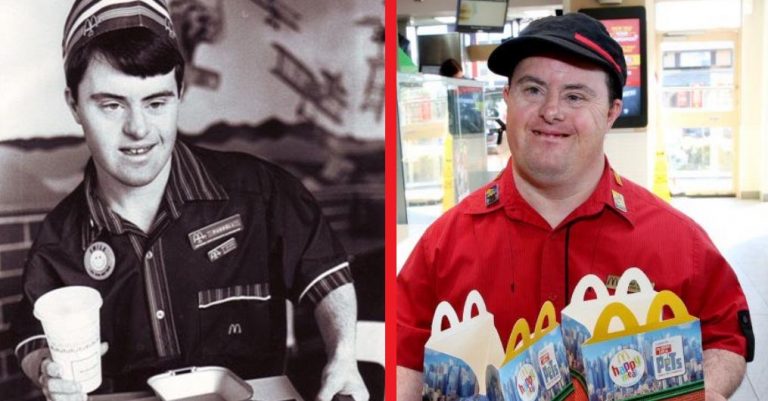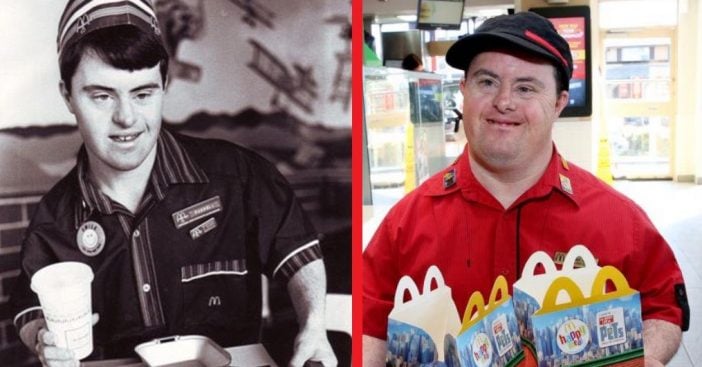 Russell O' Grady is a man with Down Syndrome who defied all odds and was employed for 32 years before retiring from the McDonald's fast-food restaurant he's worked at since. According to statistics, 1 in every 700 babies are born with Down Syndrome and while those babies can receive medical aid throughout their life, there is no cure.
As a result, Russell, and many other children with the genetic disorder, are subject to a shorter life expectancy and slowed intellectual development. Many parents of children with Down Syndrome, or any other special disorder, tend to keep them close to home, not allowing them to go to school or work. But not Russell!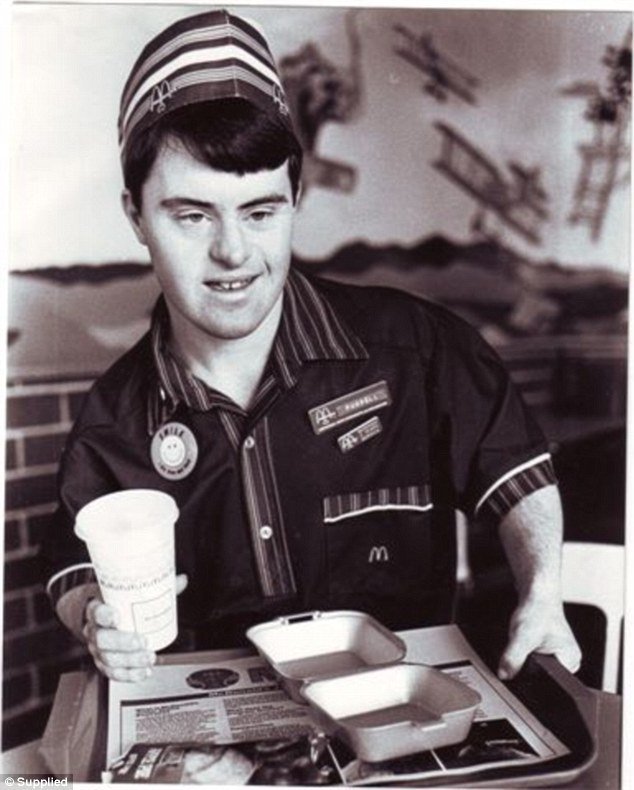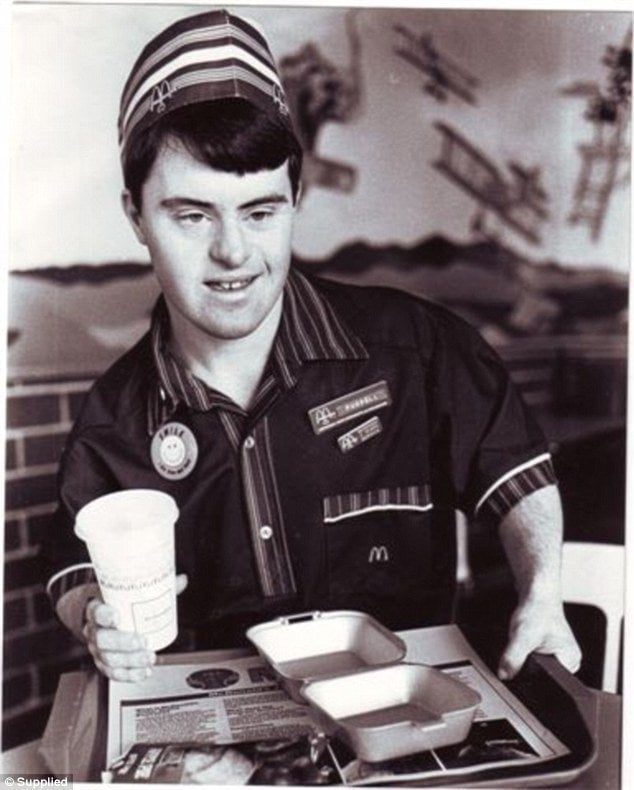 Russell had first begun working at Northmead McDonald's in Sydney in 1986. What makes his story so incredible is that at the time, people with disabilities were very rarely employed. Russell, however, wished to change the stereotype that those with special needs did not have the talent to excel in the workplace. He surely proved everyone wrong!
Russell is now 50 years old and has retired from his lifelong job. He is remembered in his workplace for all of the pleasant smiles and happiness he spread to everyone he came in contact with.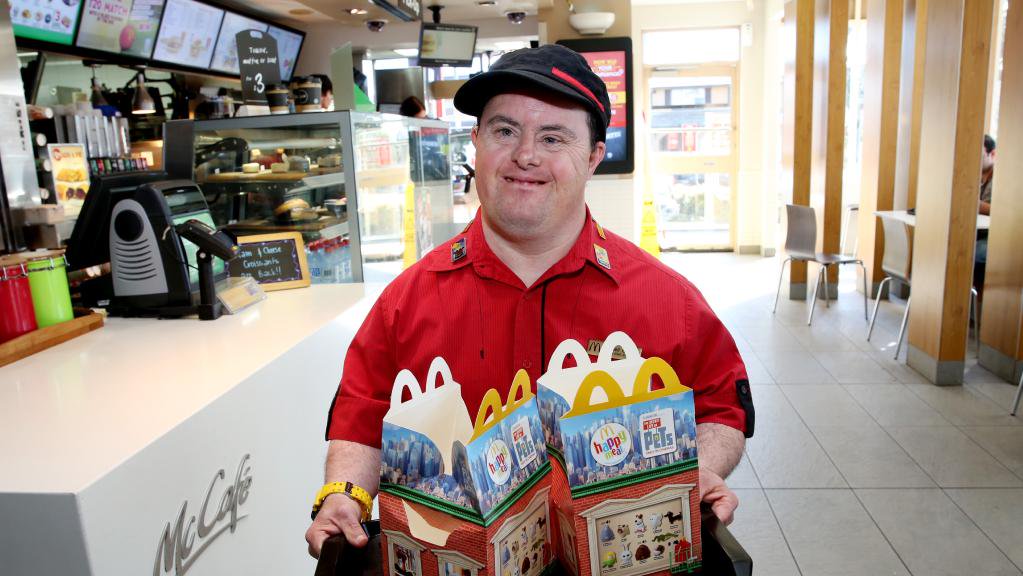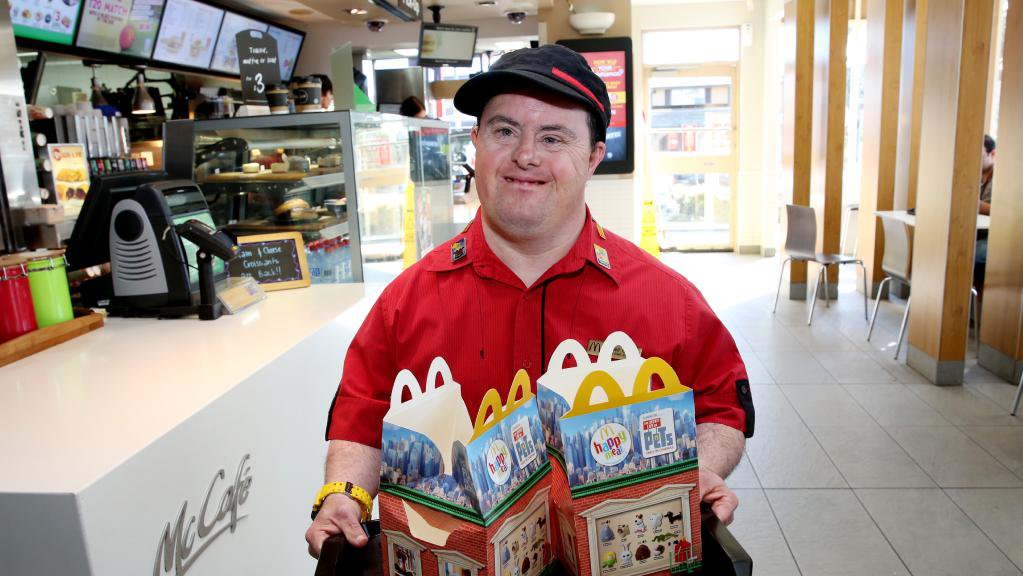 Hired by the Northmead McDonald's at just 18 years old, he had absolutely no work experience under his belt. Despite this, he was hired by McDonald's and began his career with them. According to sources, the staff was extremely impressed with Russell and his dedication towards his work.
Russell apparently started out packing party boxes but eventually upgraded to other tasks. He also made such a huge impact on the atmosphere of the restaurant that people would come in just to say hi to Russell and talk with him.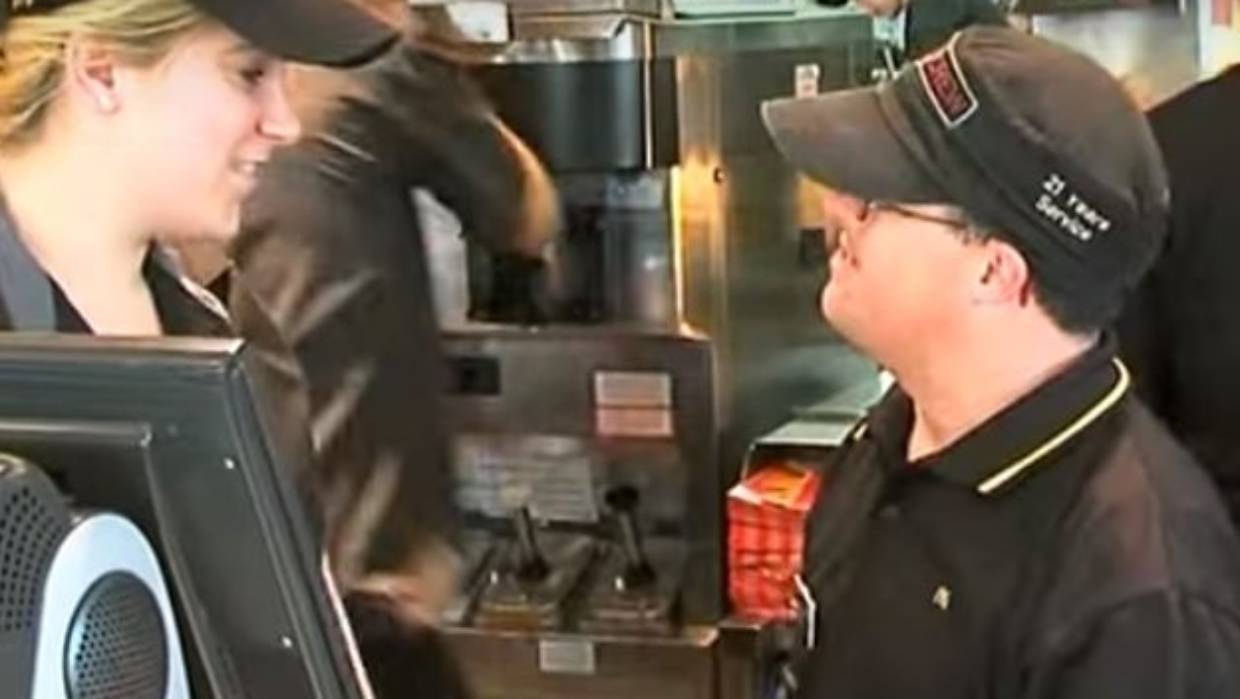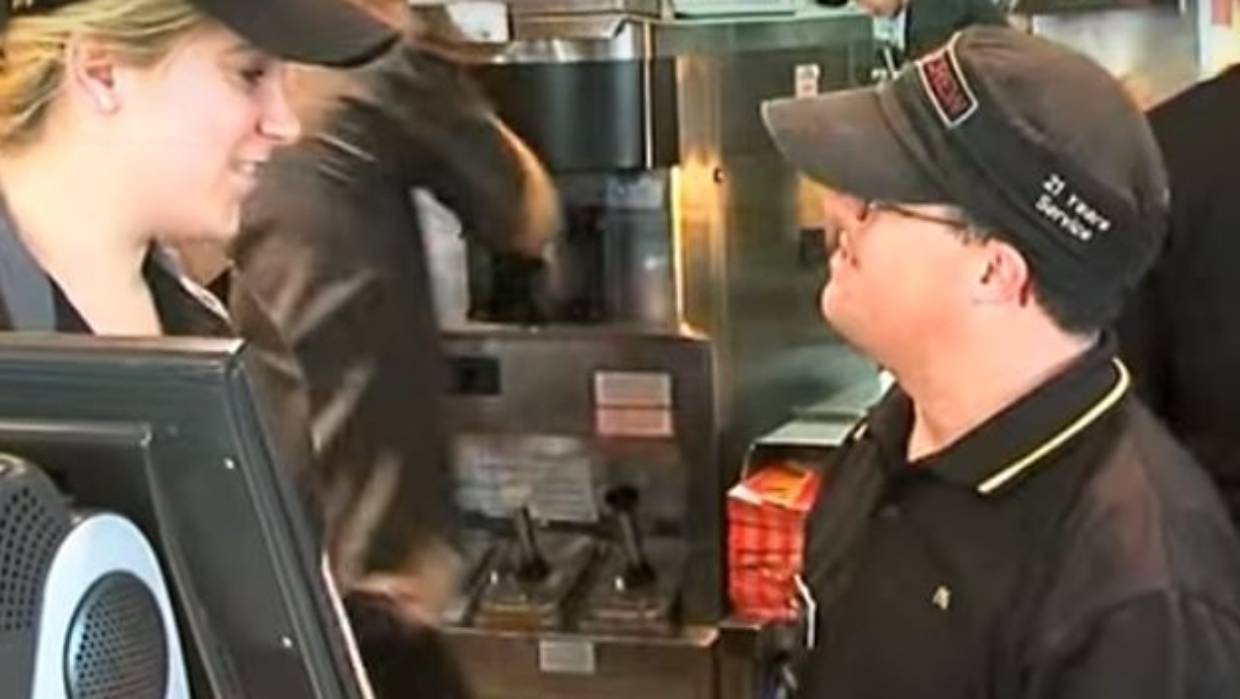 According to sources, Russell is the 'best-known person in Northmead' and is essentially a local celebrity due to his constant smiling face and friendly nature. People just loved Russell and they loved going to that McDonald's in particular because of Russell.
McDonald's supervisor Courtney Purcell, spoke about Russell, his work ethic, and how much they will miss him. "We've got regular customers who come in to see Russell on Thursday and Friday, and the staff look after him, so we're going to miss him."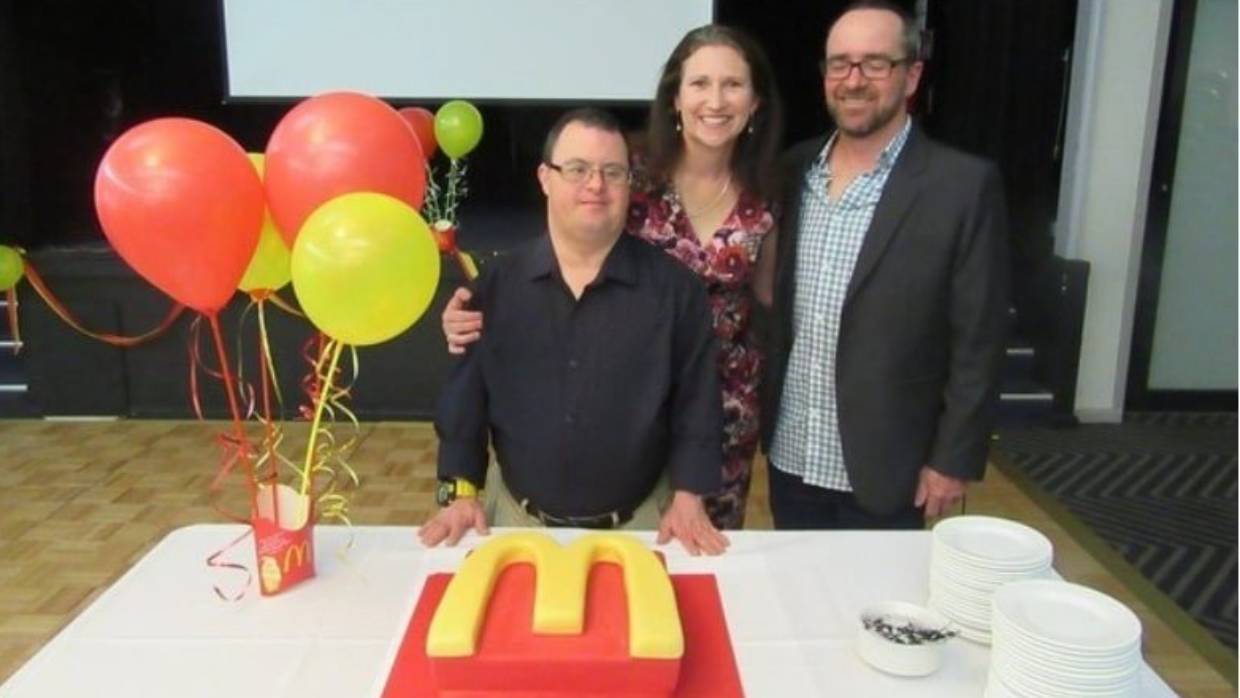 Russell allegedly acquired his job at McDonald's through JobSupport, which is a career platform that provides training and employment for those with intellectual disorders.
"Jobsupport works with each employer and the person with an intellectual disability to customize a job that meets a genuine need for the employer and the person with an intellectual disability," their website mission states. JobSupport certainly made a match with Russell!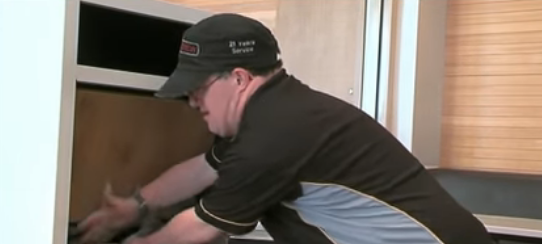 Russell's father thanks McDonald's and JobSupport for providing his son with the opportunity to give back to society despite the stereotype centered around those with Down Syndrome.
"Without that initiative, lots of people like Russell wouldn't have the jobs they do today and they wouldn't have the reward that gives them, which is pride, a boost of their self-esteem, and feeling important and belonging in society."
Be sure to SHARE this article if you loved this beautiful story.