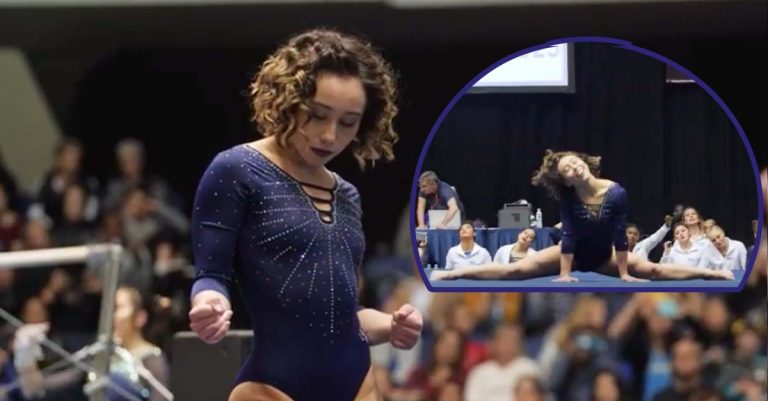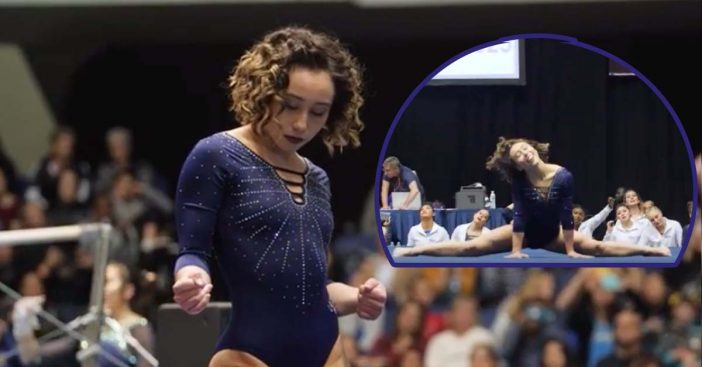 Over the weekend, a UCLA gymnast named Katelyn Ohashi earned a perfect 10 from the judges in her Michael Jackson routine that went viral on the Internet just mere hours later. The Michael Jackson routine was compromised of several front flips, back flips, splits, and a ton of other things we can't do! Accompanied by a medley of Jackson's biggest hits.
Not only was the gymnast landing all of her tricks in perfect form, but she was also treating her audience to some seriously awesome dance moves. Most notably, the famous Michael Jackson moonwalk! It's no wonder she earned a perfect score because she had the whole audience eating out of the palm of her hand.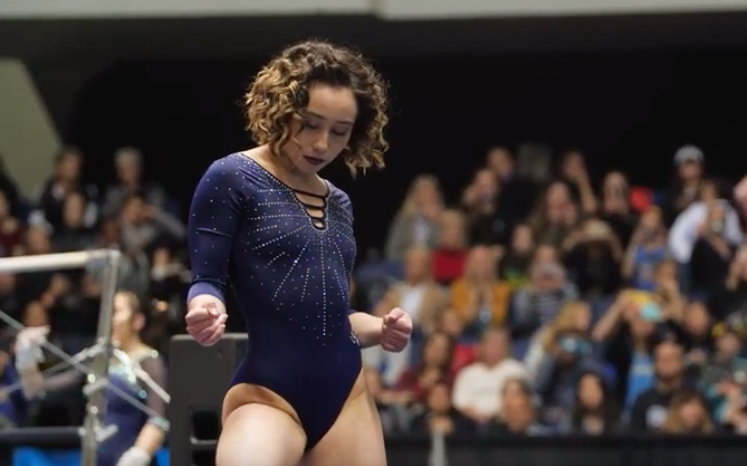 As the crowd's thunderous applause and positive reinforcement gave Ohashi the encouragement to keep going and absolutely kill it on the floor, her UCLA teammates also couldn't help but dance a lot to the routine. They all clearly knew it very well!
Ohashi is 21 years old and is a UCLA senior. She was a former member of the U.S. National Team and soon joined the UCLA team in 2015 after sustaining back and shoulder injuries. She defeated Simone Biles in 2013 at the American Cup, becoming one of the final gymnasts to beat out Biles.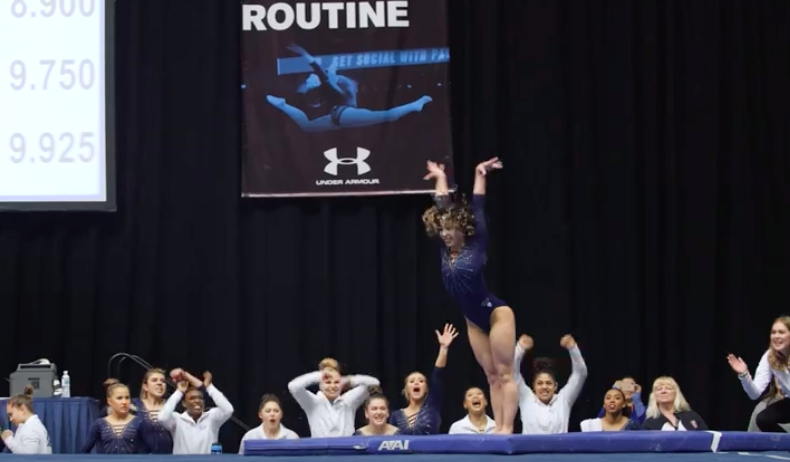 This isn't the first time that Ohashi has reached Internet stardom. Last March, another video of hers reached more than 4 million views on YouTube, which featured a different Michael Jackson-inspired routine. It's evident that these Michael Jackson routines just do it for her!
It hasn't all been a walk in the park for Ohashi though. She says that she struggled with body image and self-esteem issues, which made her not want to compete. She credits UCLA coach Valorie Kondos Field for helping her rebuild her confidence and enjoy gymnastics again.
The official video of Ohashi's routine was posted on UCLA Gymnastic's Twitter account, which has accumulated almost 40 million views worldwide. "A 10 isn't enough for this floor routine by @katelyn_ohashi," the post reads, accompanying the video. With all of Ohashi's accomplishments in the last year, she is easily one of the NCAA's top performers today.
Go, Katelyn! We're all rooting for you!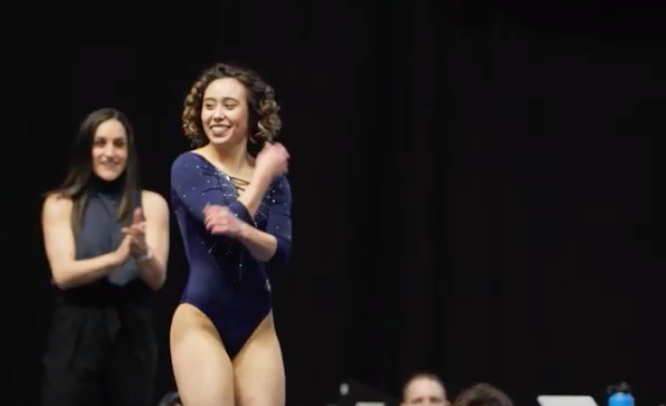 Be sure to SHARE this article to spread the news about the viral Michael Jackson routine… at least for those who haven't seen it already!
Check out the full video of the routine below. Prepare to be amazed!
A 🔟 isn't enough for this floor routine by @katelyn_ohashi. 🔥 pic.twitter.com/pqUzl7AlUA

— UCLA Gymnastics (@uclagymnastics) January 13, 2019