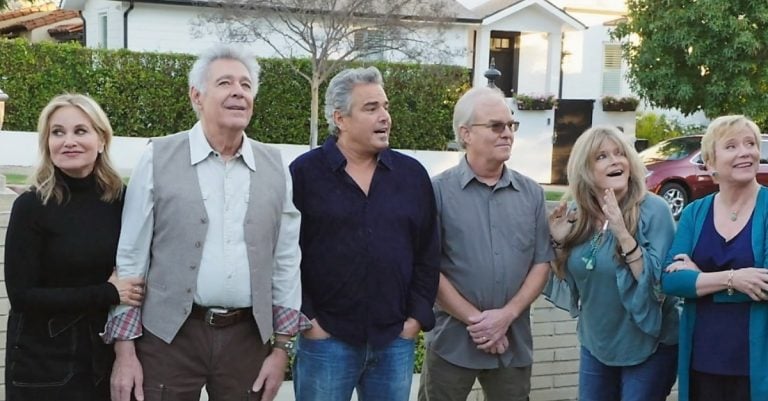 HGTV's A Very Brady Renovation is already underway! While the show will not premiere until sometime in 2019 (the date has not yet been announced), HGTV has started to post teaser clips of the show on Facebook. In the first video, they show all six Brady kids reuniting at the home that used to be the outside of the Brady Bunch home. This was their first reunion in 15 years.
Of course, after not being all together in over a decade, it was very emotional. Add in meeting at the exterior of The Brady Bunch house on television and you can imagine this was a special time for the cast. They will be teaming up with HGTV stars to renovate the inside of the home to match the television sets.
Watch The Emotional Video Below
In the teaser, Barry Williams (Greg), Maureen McCormick (Marcia), Christopher Knight (Peter), Eve Plumb (Jan), Mike Lookinland (Bobby) and Susan Olsen (Cindy) arrive at the house. This is the first time seeing the home in person for many of the cast members. They look in awe as they arrive.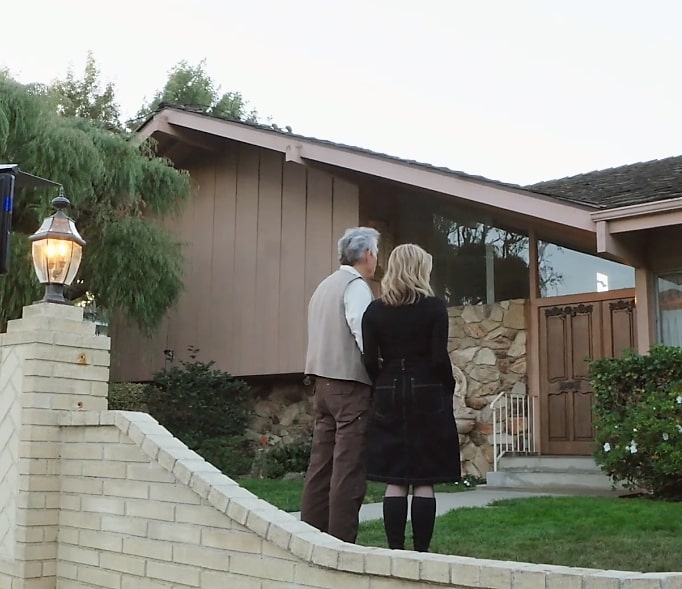 Barry asks Maureen if it looks familiar. She replies, "yes and no." The other siblings have similar reactions. Christopher says that they never saw the house in person before and didn't know where it was located. All they saw was the photo of the home that was shown in the series intro.
They Are Making The Set Match The Home
The cast said going into the house was odd because it didn't match the sets for their show. Susan said that she was told the house looked exactly like the set and felt betrayed when she learned the truth. However, after the renovations are complete, the inside and the outside of the home will match the one that graced your television screens in the 1970s.
Watch the full video below and check out other clips from A Very Brady Renovation on Facebook. They are periodically sharing teaser clips before the show airs. Other clips include starting the demolition of the inside of the home and the Brady cast goofing off.
If you enjoyed this update, please SHARE with your friends and family who are excited to watch A Very Brady Renovation when it airs on HGTV! Are you excited to watch?
Be sure to follow the show's Facebook page to be updated on new information and see new videos.