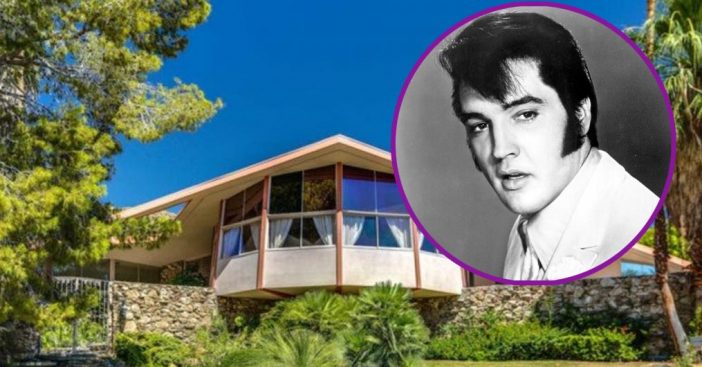 If you have a couple of million dollars to spare, you could purchase the home where Elvis and Priscilla Presley stayed on their honeymoon. It has been called the "House of Tomorrow" for its futuristic decor. The home was built in 1960 in Palm Springs, California.
Elvis lived there for about a year before he married Priscilla on May 1, 1967. At first, they planned to get married at the spacious home, but Elvis' neighbor, gossip columnist Rona Barrett, found out and got the press to show up at the door.
The Story Of Elvis And Priscilla's Wedding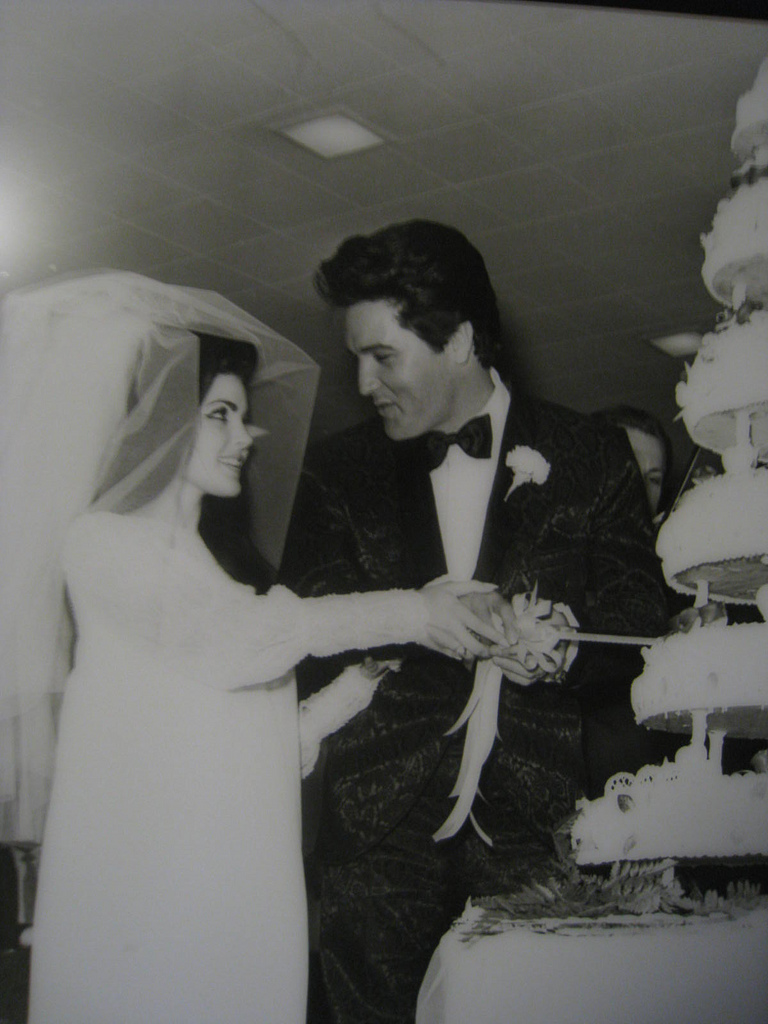 Instead of getting married in the home, they borrowed Frank Sinatra's plane, flew to Las Vegas, and got married in the private suite of the owner of the Aladdin Casino, Milton Prell. They flew back to the home for their honeymoon but moved shortly after to get away from the press.
More Photos Of The Unique Home
The home has a really unique architectural structure. It has four intersecting wings that make up the entire home. Many of the rooms are also different shapes than a normal home. The living room is round and has a fireplace, rock wall, and floor-to-ceiling windows.
The entire room overlooks the gorgeous pool. The fireplace is very unique and looks more like a bonfire that you would have outdoors. The kitchen has a round stove and exhaust hood which makes it the central focus point of the room. Somehow the decor in the home looks both futuristic and retro.
Elvis and Priscilla's Honeymoon Hideout
The master bedroom, or Elvis and Priscilla's honeymoon suite, was also round and filled with windows. The current owner has lots of pictures and items of Elvis and Priscilla around. The 5,000 square foot home has five bedrooms and five bathrooms.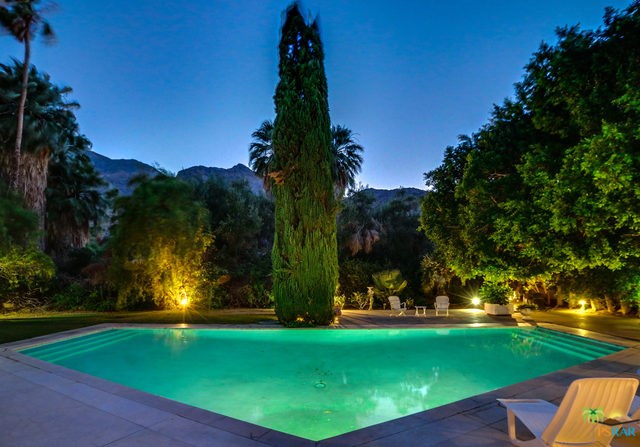 It also has a pool, fountains, beautiful landscaping, and views of Mt. San Jacinto. It is currently listed for $2.695 million. What do you think about the pool at night with the stunning view of California palm trees?
What do you think about the photos? Can you picture Elvis and Priscilla living here? Would you want to live here if you could? Check out a video tour of the home below!
If you enjoyed this article and the photos, please SHARE this article with another Elvis fan!