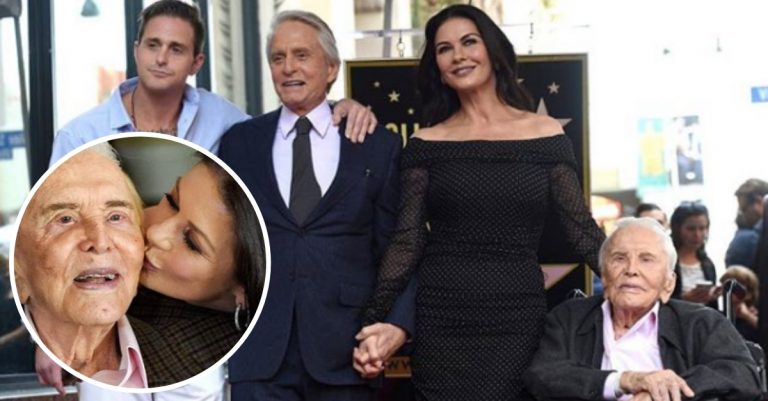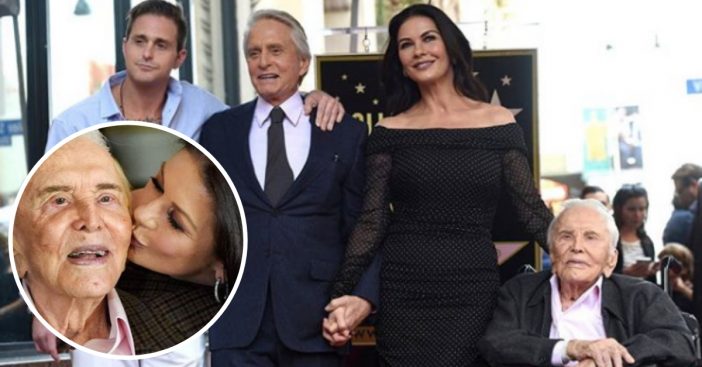 Kirk Douglas, one of the last surviving stars of the film industry's Golden Age, recently turned 102 years old on Sunday and was joined by his 99-year-old wife, Anne Buydens, in birthday celebrations. The two were placed outside their Beverly Hills home, greeting many who stopped by their home to send well wishes to Douglas on his birthday.
Their mansion was decked out in a floral arrangement of white roses that spelled out the actor's monumental age. The two appeared to be in great spirits for the celebration! Many members of the Douglas family also shared their tribute to the 102-year-old, one of them being Catherine Zeta-Jones, Kirk's daughter-in-law.
https://www.instagram.com/p/BrKtvz9hU-w/?utm_source=ig_embed
Catherine Zeta-Jones posted a touching video tribute on her official Instagram account with the caption, "Happy 102nd birthday to the most beautiful man. We love you, Kirk." The video featured a collage of photos and video clips of Douglas throughout the years. There was also a side shot of a young girl playing the piano to Christina Aguilera's hit "Beautiful," who is rumored to be Zeta-Jones' and Michael Douglas' daughter, Carys.
Speaking of Carys, she also posted a touching tribute of her father and grandfather together. "102 years young to my inspiration, my pappy," the post caption read, "I can't put into words how much you mean to me. Happy birthday, I love you."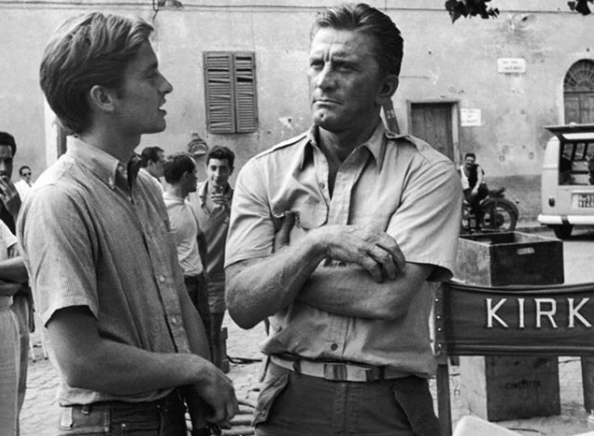 Dylan, Zeta-Jones' and Douglas' son, also prepared a little tribute to his grandfather as well, featuring a younger photo of Douglas boxing.
"Happy birthday Pappy 102 years!!! Though you are adored by millions, my love for you is by far the greatest. Love you forever and always," Dylan wrote on his Instagram account to honor his grandfather.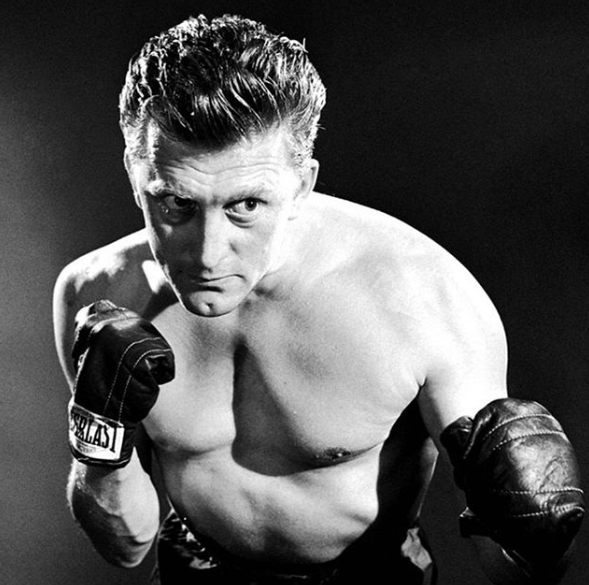 According to Douglas' family members, the 102-year-old is on top of things and really "with it" as far as new-age and modern items go. Michael Douglas actually revealed on Live with Kelly and Ryan that his father has actually picked up FaceTime and absolutely loves the concept of it.
Michael also revealed that his father is a pro at betting on games and actually beat him out of $100 at a Jets game. He's still just as sharp as ever!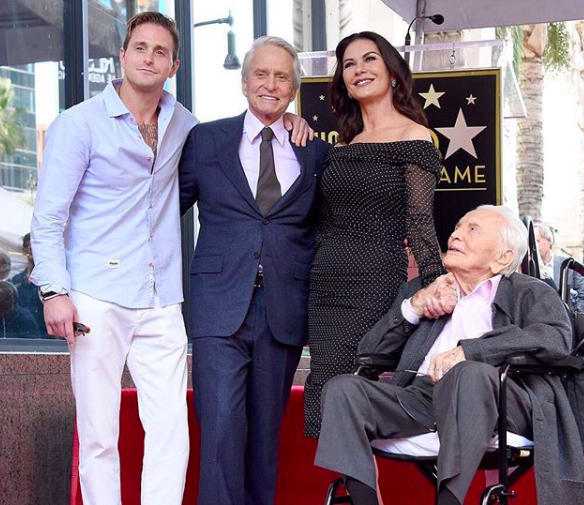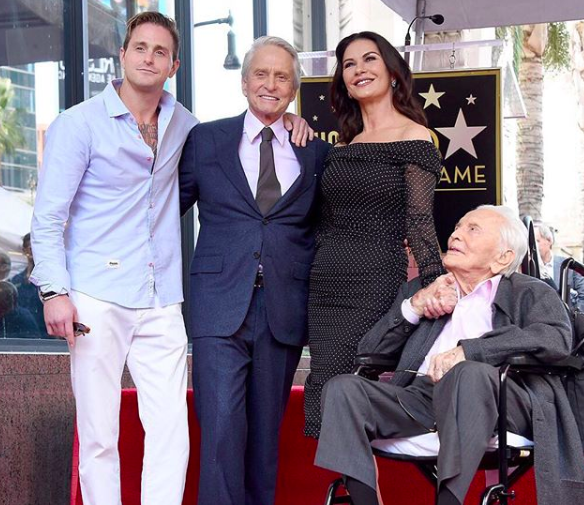 One thing that is perfectly clear about the family is that they are all super supportive of each other, and that doesn't end with age; Kirk Douglas is a shining example of that. Zeta-Jones spoke to PEOPLE about Kirk being at Michael's Hollywood Walk of Fame speech.
"Seeing Kirk get emotional when Michael said, 'I'm so proud to be your son, Dad' — even now I think about it… Kirk being there in his wheelchair — he was adamant. No way he was not going to be there."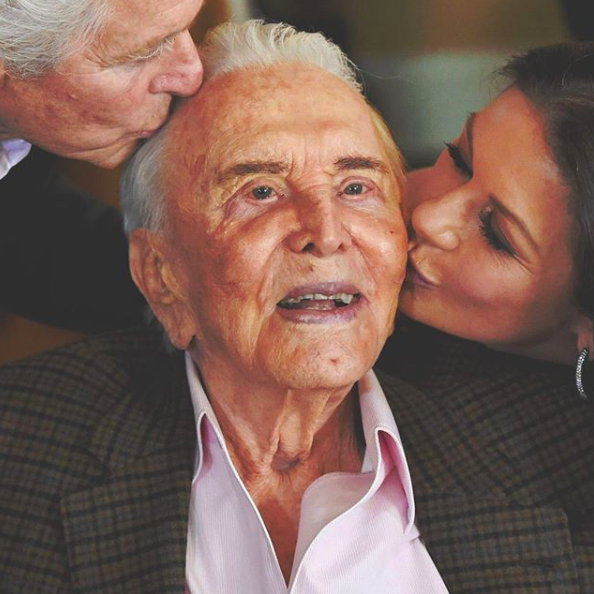 Be sure to SHARE this article if you love the whole Douglas family!