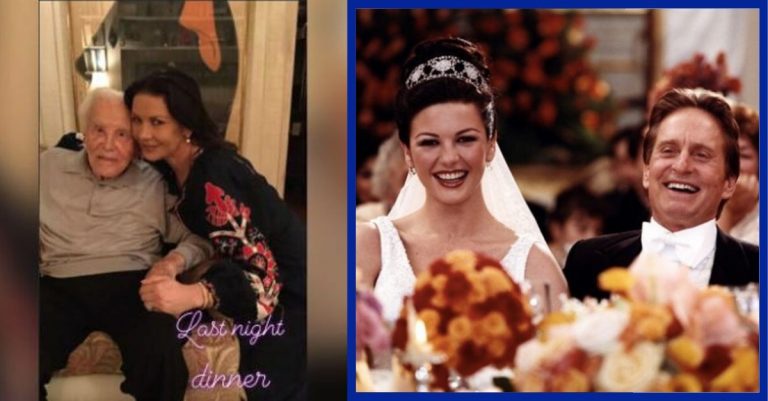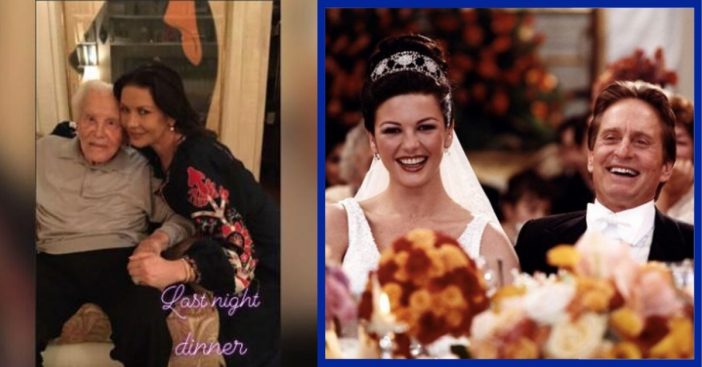 Did you know that Catherine Zeta-Jones and her husband, Michael Douglas, share the same birthday of September 25th? Now you know! The pair celebrated their birthdays surrounded by family and love. Zeta-Jones actually posted a rare photo on her Instagram story of herself with 102-year-old Kirk Douglas, who is obviously still partying it up!
She adds the caption to the photo, "Last night dinner with Pappy." We rarely see any more of Mr. Kirk so it's nice to see some rare glimpses of him from time to time. The family definitely likes to keep him involved in events and such!
See the rare photo of Catherine Zeta-Jones and Kirk Douglas together for birthday celebrations!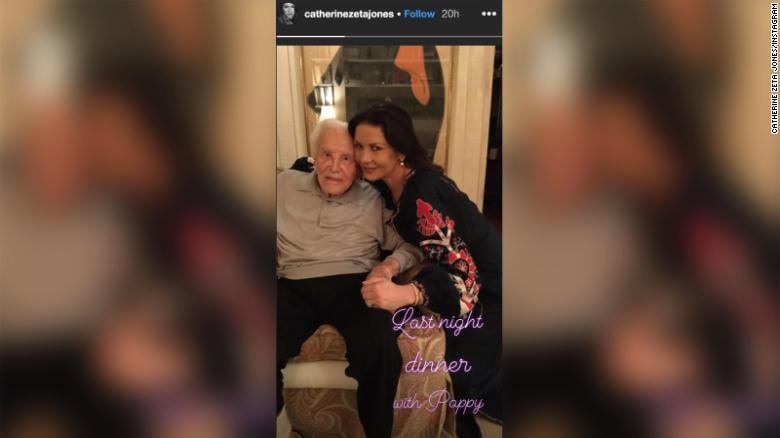 In the photo, Zeta-Jones, who just turned 50, embraces the 102-year-old former actor and holds his hand as they pose for a photo together. The actress was also quick to wish her husband a very happy 75 birthday in an Instagram post. The post reads, "Happy Birthday to me, Happy Birthday to me, Happy Birthday to me, my husband Michael Douglas! and anyone else who was conceived around Christmas or New Years." The caption accompanies a fun video posted to her Instagram.
Her husband would return the favor in his own Instagram post, wishing her a happy birthday as well.  "Happy Birthday my darling! I love you so much and I cannot wait to celebrate our special day together!"
Michael Douglas reflects on his life, career, and marriage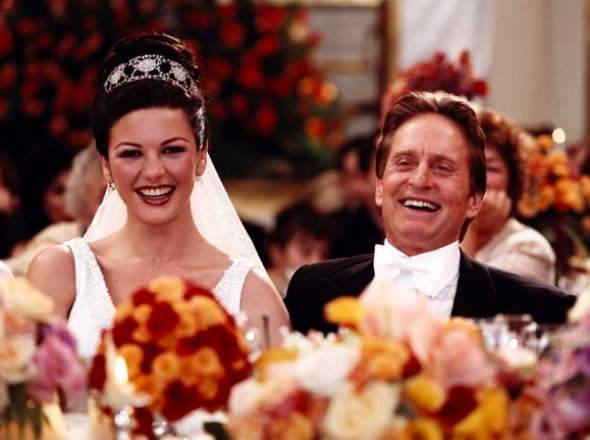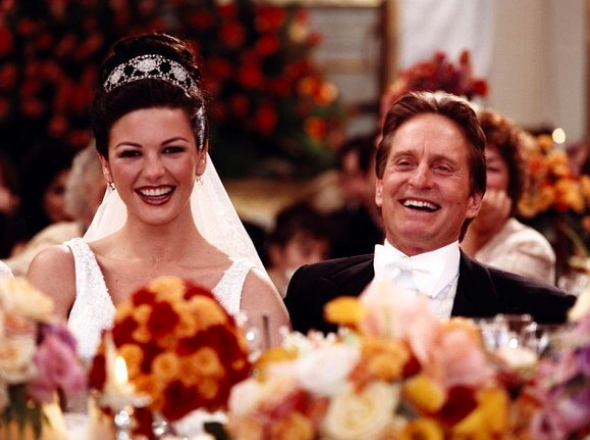 The couple would officially marry in November 2000. They share two children together, including son Dylan, 19, and daughter Carys, 16. Douglas actually recently said that he wishes he had kept a diary when reflecting on his career and marriage to his beautiful wife.
"If you're not careful, you don't really cherish that moment or that time and next thing you wake up and its 50 years later and you go, 'Whoah what happened?'" Douglas says in a conversation with Juju Chang at the Paley Center. "I wish I'd kept a diary a little more as a sense of a reminder. But I think you just rush along and when you reach an age where your life slows down it's too late."
Remembering when they first met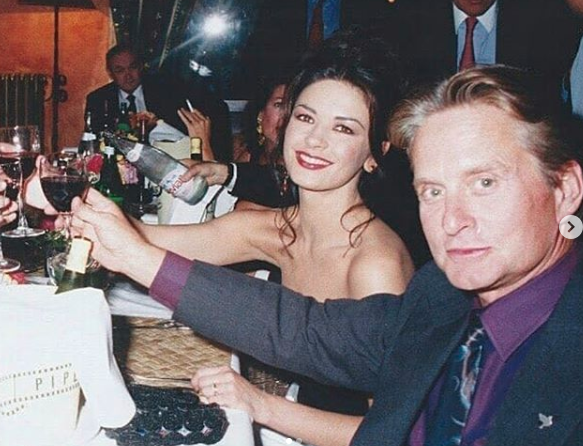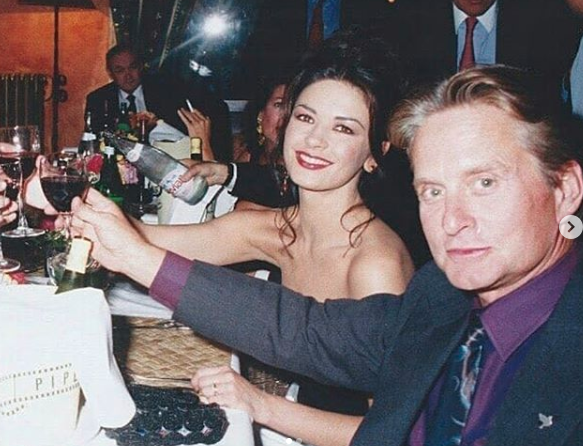 While at the Paley Center, he was honored at the talk/luncheon alongside his wife of 20 years. He recalls the night he met Zeta-Jones at the Deauville Film Festival. Douglas had been at the festival promoting A Perfect Murder, while his future wife was there promoting Zorro.
"I looked at her, and I said, 'Catherine, I'm going to be the father of your children,'" Douglas says. This prompts the whole audience to 'aww.' "The first time I met her! You think that went over big?" What a beautiful couple!