5. Pearl Bracelet
Diana and Kate both seem to really love pearls. Kate now wears the pearl bracelet that Diana wore with her famous "Elvis" outfit. Do you remember that outfit and the bracelet?
6. Sapphire and Diamond Earrings
These earrings were meant to pair perfectly with the sapphire engagement ring. Kate actually changed these earrings up a bit to make them more modern.
7. Butterfly Earrings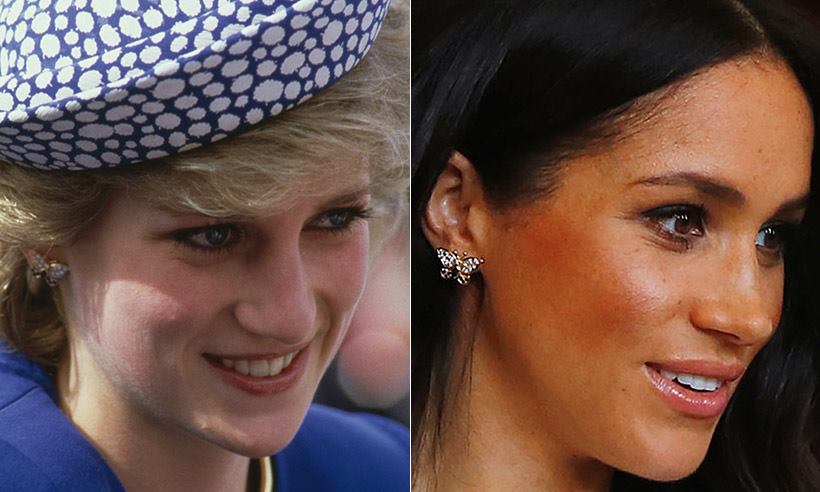 Recently, Meghan was seen wearing butterfly earrings that used to be worn by Princess Diana. A heartwarming tie? Meghan was first seen wearing them after the news she was pregnant, while Diana wore them about a year after Harry was born.
8. Aquamarine Ring
Meghan wore Princess Diana's large aquamarine ring at her wedding to Prince Harry. Meghan wore it again during a royal tour in Tonga.
9. Gold Bracelet
Meghan was also seen wearing Diana's gold bracelet, which Diana first wore in 1990.
What jewelry pieces do you love the most? Do you think it is special that Meghan and Kate get to wear Princess Diana's jewelry?
If you enjoyed this article, please SHARE with your friends who would love to see this iconic jewelry!