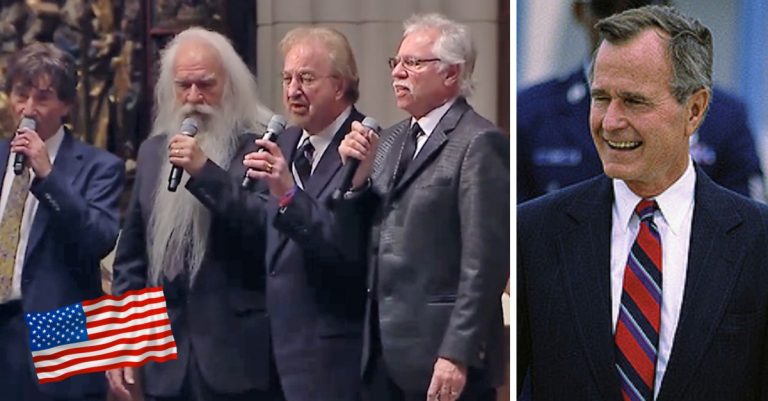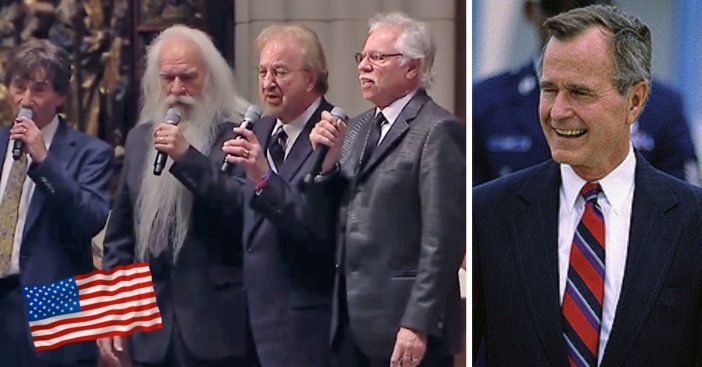 The Oak Ridge Boys sang a rendition of "Amazing Grace" at George H.W. Bush's funeral at St. Martin's Episcopal Church. Bush had requested that the group sing his favorite song at his funeral and The Oak Ridge Boys said there was no way they couldn't fulfill his last wish.
The Oak Ridge Boys traveled everywhere with suits and ties in preparation for the call to perform at his funeral. When they got the call to perform at his funeral, they were ready.
The Relationship Between George H.W. Bush And The Oak Ridge Boys
The group's relationship with Bush started way back in the 1980s. The Oak Ridge Boys performed at the White House and unfortunately then vice president Bush couldn't attend the concert. However, during their soundcheck, Bush ran up to them and told them they were his favorite group and asked if they could perform some songs for him.
After that meeting, their relationship just grew. The Tennessee-based group performed "Amazing Grace" during Bush's inauguration ceremonies at the White House and at the Bush family home in Maine. After that, they sang for him whenever he wanted. They would bring their wives and stay in the Bush house in Kennebunkport during the summer months. They last met up with Bush about two years ago.
How They Feel About Performing At Bush's Funeral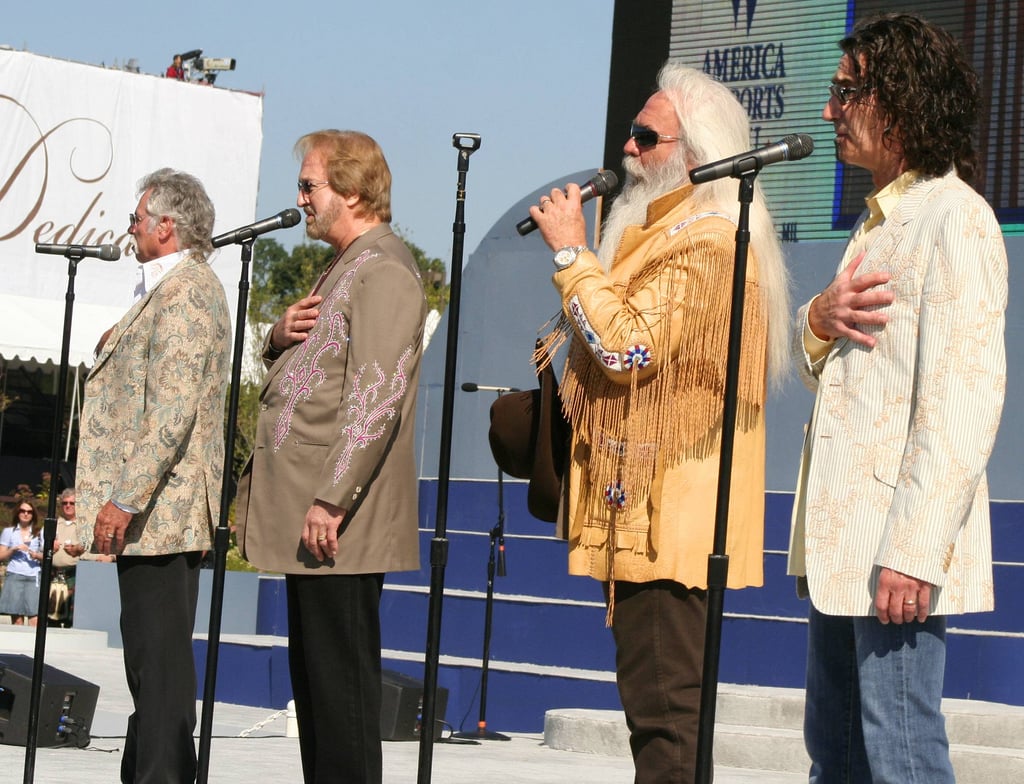 The band said they feel privileged to sing his favorite song for him one last time. They said that Bush always called them "fellas" and they have always felt privileged to sing for him. They also joked that Bush thought he was a good bass singer, but he was not. It seems they had a good relationship over the years! Check out the amazing performance again below.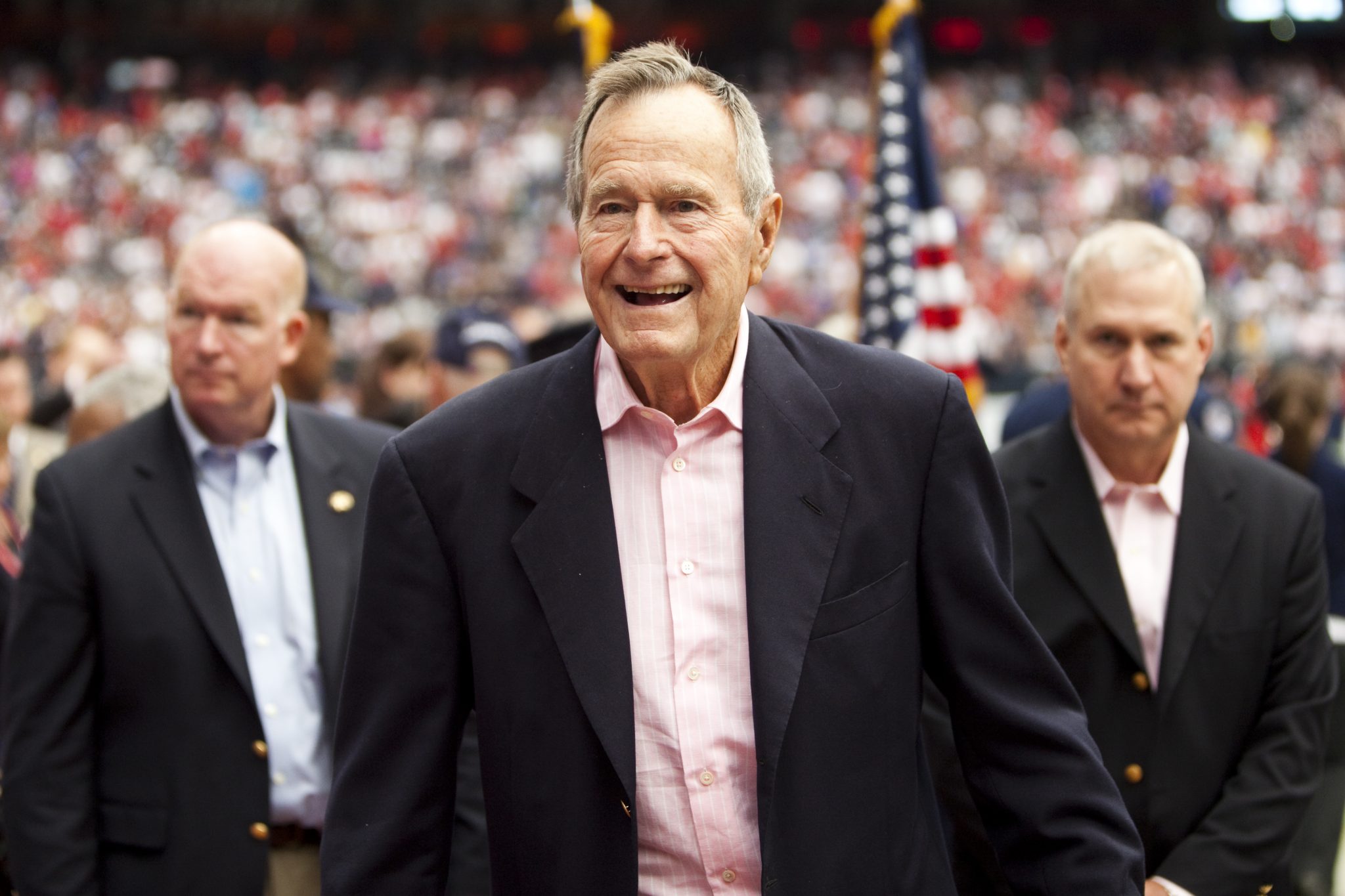 According to Southern Living, Richard Sterban from The Oak Ridge Boys said, "George Bush requested before he passed away that we sing 'Amazing Grace', his favorite song, at his funeral. There's no way we wouldn't do it. He always taught us to do the right thing, and it is a tremendous honor. One final time here on this earth, we're going to sing it for him and we believe in our hearts we'll see him again one day and we'll sing it for him again."
If you enjoyed this story and video, please SHARE with your friends and family who love Bush and The Oak Ridge Boys!
RELATED: It's One Of The Most Covered Songs Of All Time