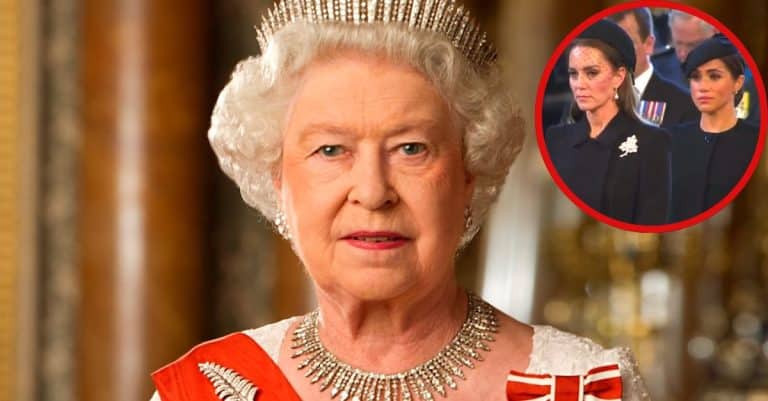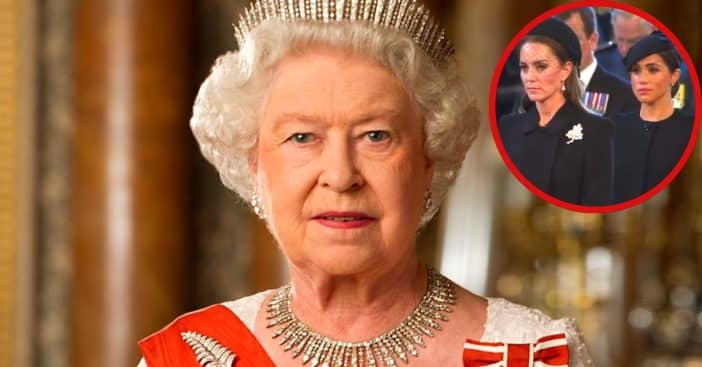 As Britain continues its ten-day mourning period after Queen Elizabeth died, the late monarch has been moved about the United Kingdom for public mourning. Most recently, her coffin was moved from Buckingham Palace to Westminster Hall, where it will remain until her funeral Monday. Shortly before this, Prince William, Kate Middleton, Prince Harry, and Meghan Markle united at Windsor Castle to pay tribute to the queen together.
At Westminster Hall, they did similarly, this time with symbolic nods to the queen and even the history of Britain's monarchy. Over a hundred items made up of 23,000 gemstones make up the Crown Jewels, considered on the national website as "the nation's most precious treasures." Jewelry worn by the royal family has a celebrated and meaningful history and both Kate, now formally Princess Catherine, and Duchess Meghan used this glittering language to honor Queen Elizabeth in a powerful way.
Meghan Markle and Kate Middleton use jewelry to mourn Queen Elizabeth
The Princess of Wales is full of emotion as she watches on. pic.twitter.com/Jge2KWmhFf

— Royal Central (@RoyalCentral) September 14, 2022
King Charles III, Prince William and Prince Harry walked with the queen's coffin on foot from Buckingham Palace to Westminster Hall. There, they were met by Camilla, Queen Consort; Kate, the newly-appointed Princess of Wales; Meghan, Duchess of Sussex, and Sophie, the Countess of Wessex. Most of the men were dressed in ceremonial military dress, though Harry had donned a suit and tie. The women wore long black coats and heels, assorted hats, and very important jewelry.
Kate wore a diamond and pearl broach set in the image of a leaf that had belonged to Queen Elizabeth herself, while Meghan reportedly wore pearl earrings that had been given to her by the late monarch on their first outing together. Overall, the pearl earrings worn by both women have also been used as mourning jewelry in the past – the last time was to mourn Queen Victoria, who held the record Elizabeth II later surpassed, with 63 years of rule.
Much of the past to remember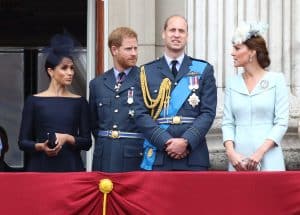 This has been an emotional last few weeks for the royal family. Not long ago, Prince Harry and Prince William were mourning the anniversary of Princess Diana's death. Kate made a nod to this as well, as she wore earrings that had been a gift from the Princess of Wales. The brothers mourned separately this year, though they had participated in documentaries and other celebrations previously.
The crowning jewel, so to speak, of the royal collection of accessories is without a doubt the Coronation Regalia, last used for Queen Elizabeth in 1953, to be used next for King Charles at a to-be-determined time. Elizabeth II wore St. Edward's Crown, whose solid gold frame weighs around five pounds and is further weighed down with semi-precious stones. In the world of the royal family, every gem tells a story, redefining the old adage to "a crystal's worth a thousand words."