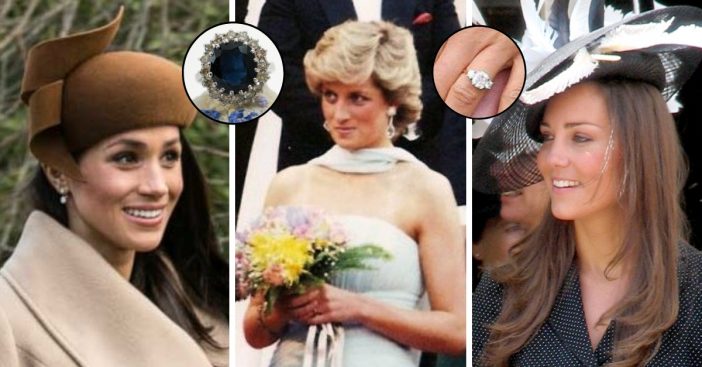 While Kate Middleton and Meghan Markle were not able to meet their mother-in-law, they are able to pay the perfect tribute to her. Princess Diana died in 1997 in a tragic accident, when her boys were still little. They are now all grown up, married, and having kids of their own. Their wives are paying tribute to the late Princess Diana by wearing her beloved jewelry.
Here are all the times Meghan and Kate have been seen wearing Princess Di's jewelry:
1. Sapphire and Diamond Engagement Ring
When Kate Middleton and Prince William got married, Kate was seen wearing a very familiar piece of jewelry. She was given Princess Diana's engagement ring to wear as her own. It is large and so beautiful. Kate is very lucky to be able to wear this piece of history.
2. Meghan's Engagement Ring has links to Diana too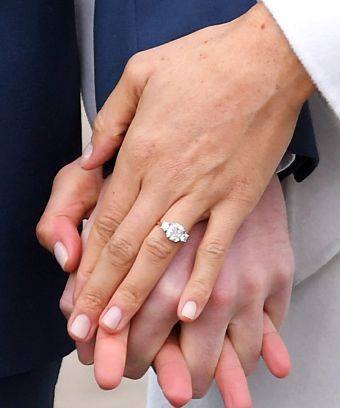 While Meghan's ring isn't the one that Princess Diana wore, it does have ties to her. Meghan's ring is made up of three diamonds, one large stone in the center with two smaller stones on the sides. The two stones on the side are from Princess Diana.
3. The Lover's Knot Tiara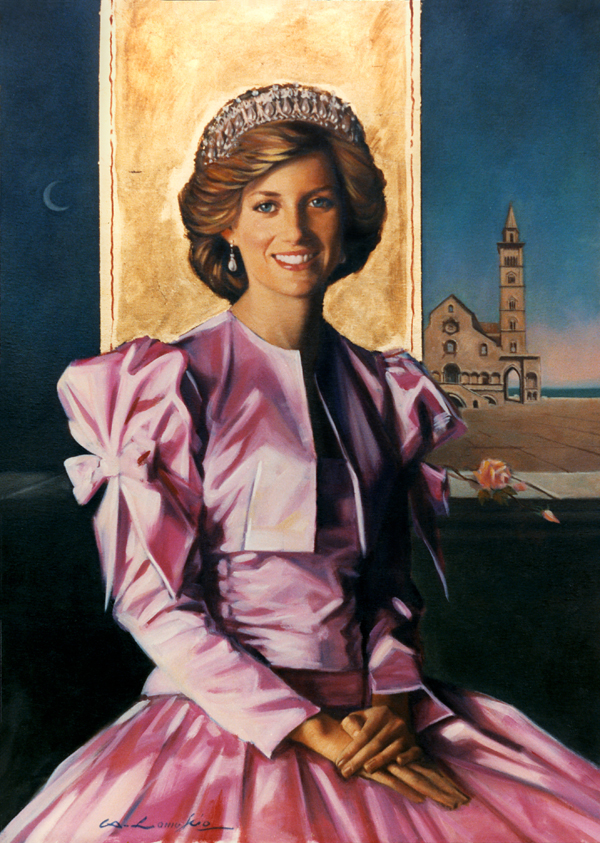 The Cambridge Lover's Knot tiara was one of Princess Diana's favorite things to wear. Kate has been seen wearing it on several occasions and it is one of the best-known tiaras in the British royal family's collection.
4. Collingwood Pearl and Diamond Earrings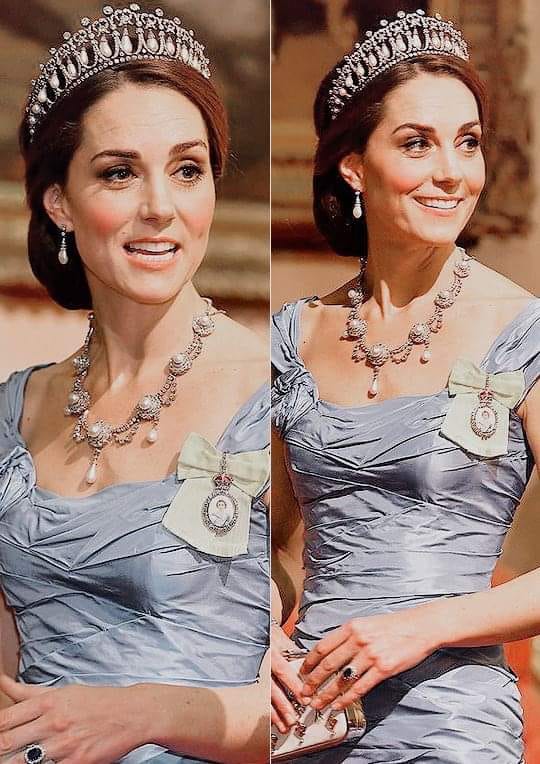 These gorgeous earrings that were given to Diana on her wedding day from Collingwood jewelers are now worn by Kate.
Read on to the next page for even more jewelry worn by Kate, Meghan, and Diana!